What do e-commerce customers actually want when it comes to delivery?
Written by

Tess Sanders Lazarus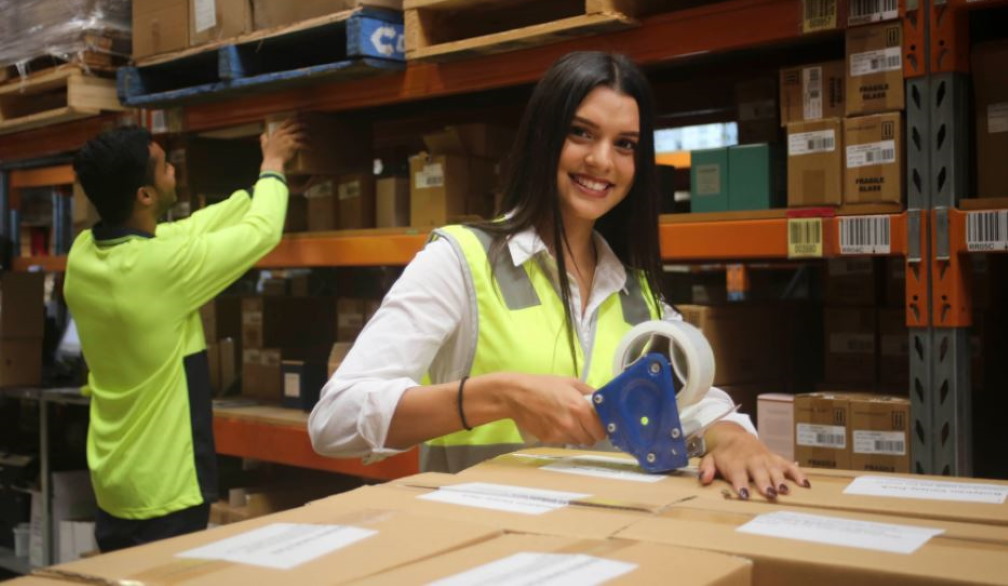 Since the industrial revolution, our world has strived to accelerate everything around us day-to-day. Our transport is faster, our communication channels are more efficient, and our news, food and retail have accelerated to the point of optimum speed.
According to Juan Klimczak, while customers do simply want the items they have purchased through e-commerce channels as fast as possible, there are a number of other considerations that they take on board and shape their expectations.
Juan Klimczak is the head of Sales for NP Fulfilment. His career has spanned two decades with wide experience in the direct marketing, fulfilment and distribution industry in Australia.
"It seems that the delivery sector has nearly reached the point of fast enough. Even without a lot of knowledge of the inner-details of logistics, most consumers at this stage understand the mechanics of ordering an item online, and have settled on next-day delivery as acceptable," Klimczak said.
"However, while speed is certainly a key pressure point from customers, it does not mean companies are off the hook for other important concerns. A number of other issues have risen to the surface including environmental impact, clear communication, and transparency on best practice.
"The surge in online shopping thanks to COVID has certainly sharpened focus on the issue of delivery and sustainability. Consumers expect more from their retailers and want them to lead the way. Businesses that show leadership in key areas will build trust and market share."
Klimczak has revealed which of these areas are most important to shoppers, and which should retailers be investing in. He has broken down a do's and don't's list for companies with his expert insights.
DO speed
"There is no doubt that speed is an inherent part of what customers expect from a delivery. All other efforts to optimise the delivery process should complement speed, rather than replace it or take away from it. Consumers' basic expectations currently are to receive a shipping notification the day of purchase, and for the next day, or the day following, delivery," Klimczak emphasised.
"At NP Fulfilment we are proud to have invested millions of dollars in the most advanced technology to guarantee our clients' orders are ready to ship within two hours of receipt."
DON'T support environmentally damaging services
"As the environmental debate grows increasingly in the public consciousness, the fulfilment and distribution industries must morph to meet the growing greener demands of consumers," Klimczak explained.
"Shoppers have no doubt become more aware of the environmental value of the products they're purchasing and the sustainability of the delivery methods they're using," Klimczak added.
According to Klimczak, NP Fulfilment has taken steps to conserve energy, reduce pollution, reduce waste and increase the use of recyclable packaging wherever possible within their organisation. They believe that green business is better business.
"The carbon emissions from both our website and the users of our website have been neutralised by the building of new renewable energy sources, various CO2 reducing projects and by the purchase of certified CO2 offsets, which are cleared by the relevant government institutions."
DO offer free delivery
According to Klimczak, by absorbing the delivery costs into your business, you are strengthening your relationships with your customers. Offering free delivery to customers increases their company satisfaction and streamlines the checkout process, which are two easy things you, as a company, can do to form long term customer relationships.
DON'T want a poorly integrated platform
"Customers want ease and simplicity, and a poorly integrated website is certainly not giving them that. At NP Fulfilment we are integrated with over 40 e-commerce platforms including Shopify, Ebay, Netsuite, and Magento. With these integrations, we can have our clients set up and shipping orders within a few days. We work with developers to ensure the smoothest transition from our clients' current environment to ours," Klimczak said.
DO invest in local
"There has been a swift change in public consciousness about investing in local since COVID. Employing Australian owned and operated companies to outsource tasks is a huge tick in consumers' eyes," Klimczak said.
"By utilising a home-grown fulfilment and delivery company, you eliminate a number of concerns for customers – no risk of being slammed with USD or other currencies, overseas exorbitant shipment fees."
DON'T lose your company's human touch
"At NP Fulfilment we pride ourselves on having the technological systems and processes to make order fulfilment as fast, accurate and easy as possible, without losing our human touch," Klimczak explained.
"We are a team of committed and experienced individuals with a can-do attitude. It is the intelligence and concern of our people, not just the technology that guarantees a smooth operation. Our dedicated team members are always there for our clients, and their customers."
Established in 2002, NP Fulfilment is one of Australia's largest providers of order fulfilment services. With clients' specialisations ranging from e-commerce and online retail, to multi level marketing, to direct marketing or omni-channel retailing, NP Fulfilment professionally manages offerings giving clients fast, accurate and cost-efficient warehousing, inventory management, and pick and pack services.
NP Fulfilment will pick and pack orders, and have them shipped in 24 hours or less, guaranteed. By utilising the latest technology and flexible logistics solutions, we are able to customise our offerings to a variety of retail channels.