7 Smart Tools for Business Contact Management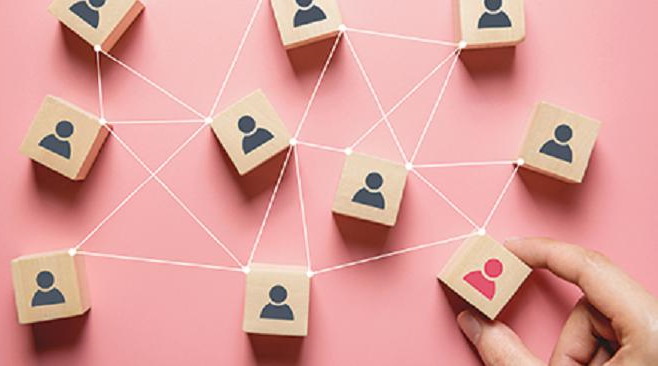 Ordinarily, managing contacts is an easy thing to do: add a prospect's name to a list, input their contact details with their info and click save.
But, with the ever-changing complexities of business and consumer behavior, contact management becomes a little more challenging. Knowing each prospect's information down to their buying habits and current position in the sales funnel is another level of organization only a contact management system can provide.
These are seven great tools you could use if you want to effectively manage your business contacts.
itrezzo
One of the most vital concerns of a multifaceted business is the fluid and timely circulation of information to every team member. Contact info, customer trends, and required steps to be taken from lead generation to conversion should be available to employees, and preferably through mobile devices.
That's where itrezzo's smartphone syncing features come to play. itrezzo utilizes the latest technology in the contact management field to amplify its compilation features used in syncing contacts from your CRMs, GAL, Public Folders, and calendars to every team member's mobile device.
itrezzo makes the syncing process seamless for businesses and also has 24/7 customer service support.
What's more, is they have a 6-month free trial version available on their site.
Contacts+
Contacts+ is a phone app that provides users the opportunity to combine their contacts across all social platforms.
With contacts+ issues of duplicate accounts that occur as a result of saving email addresses on multiple platforms never occur
The features of this tool make sure that users have an organized contact list that is easily accessible for use and sharing.
If you're a beginner looking for a helpful and easy-to-use contact management app with a friendly user-interface then, contacts+ is a good option.
HubSpot CRM
Hubspot CRM is arguably one of the best and most popular on the internet.
The software not only organizes and manages your contacts but also provides marketing features and engagement analytics that helps analyze how customers are engaging with your products.
Simply, with Hubspot CRM features you can use each contact's info to create a data sheet that allows you to identify their needs and target them with specific messages.
Hubspot has a free and a paid version. The free version offers the basic calendar, task management, and consumer trend analysis from Hubspot's archives.
As your business starts to grow considering the paid option is a wise decision that will allow you access more powerful marketing features that can exponentially increase your business closing rates.
Zoho
Zoho is a contact management system(CMS) that combines multiple social channels to allow users to manage and reach contacts. Features like live chat that let customers to engage with you in real-time, email marketing tools that guide you in making the best out of your emails, alongside other effective business tools, are what you'll find on Zoho.
For most businesses, the highlight of this CRM is its simplistic design and functionality. With its special algorithm that compiles all your contacts into one centralized address book, you can monitor contacts' analytics and use that to make informed decisions about your business.
Individual users can access tools to manage up to 500 contacts on the free version.
Upgrading costs €12 per month, which is a fair price considering the HR and accounting tech tools that help users manage their business proficiently.
Insightly
Insightly's automation and exceptional consumer analytics are the significant features users benefit from most. Insightly draws information from its contact database to predict possible leads. Not only that, the software further sends identified potential leads to a business's sales team for a timely closing.
Businesses utilizing Insightly's software features can schedule periods to automatically send out bulk emails and get notifications on the number of contacts that open and interact with their emails.
Bitrix24
The software uses its centralized data to create reliable and easy to interpret analytics on its highly visual dashboard.
Bitrix24's CRM automation feature is what makes it stand out. With Bitrix24 you can schedule future business phone calls for automatic recording.
The platform allows you to operate and manage two or more sales funnels concurrently.
Furthermore, in order to provide stressless sales funnels management, you can automate your preferences to reflect across all funnels.
Another feature this software offers is its ability to point out potential moments to upsell or down-sell.
If you have a very tight schedule and are looking for software that excludes the need to constantly make manual updates to every contact and sales process, you might want to consider what Bitrix24's CRM offers.
Streak
Perhaps Streak's software developers had Google users in mind while programming it.
Users will find great ease in integrating their Gmail accounts and every other G-Suite application with this software.
Streak helps business owners chronicle their communication with customers. It also modifies and categorizes contacts' info for easy sharing with others.
Conclusion


As a business grows, there'll come a time when trying to manage the ever-increasing number of contacts becomes too difficult hence, leading to slip-ups that could prove fatal.
Given the data collation, organization, analysis, and automation features of most CRMs and contact management apps present online, it's only logical that every business utilizes at least one.
It's advisable to start with a mobile CMS app, if you're new to it, and opt for a CRM as you work your way up the ladder of success.