Australian business 'data divide' emerges during pandemic according to new business survey
Written by

Tableau Software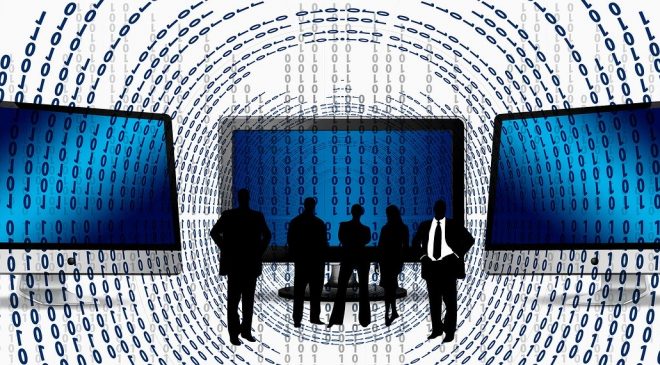 Data from YouGov Survey finds data-driven organisations claim to have critical business advantages during the pandemic
Australian businesses that invested in data programs to help with changes triggered by the COVID-19 pandemic expect to perform better in the coming year than non data-driven companies, according to a new survey from Tableau Software, the leading analytics platform.
The study, developed in conjunction with YouGov, found data-driven companies were not only more resilient and confident during the pandemic, but also far more prepared for future challenges as the country moves into recovery mode. More than 2,500 business leaders from across Asia Pacific and Japan took part in the study.
It found 82% of data-driven Australian companies believe they gained critical advantages during the pandemic as opposed to 30% of non-data driven Australian companies who said the same. The benefits to businesses include more effective stakeholder communication (51%), making faster strategic business decisions (49%); making their business more agile (45%) and increasing cross-team collaboration (42%).
Worryingly, nearly a fifth of Australian companies (17%) may be at risk of repeating mistakes made during the pandemic. This was most prevalent in non data-driven companies, those that do not value data and without analytic skills and programs in place for its employees, where lack of institutional learning  rose to 33% (compared to 93% of data-driven companies which said they had gained insight from their response to business challenges during the pandemic).
"The research points to a potential 'data divide' amongst Australian businesses between companies with the tools, talent and resources to weather potential further change and those that are not as strongly placed. But it also points to a division between organisations that have taken something away from the experiences of the past 12 months and those that have been OK with just surviving it," said Gavin Jones, Country Manager, Australia & New Zealand, Tableau Software.
"We are now entering a new era of analytics, where businesses differ in their ability to leverage data as a strategic asset. Going into 2021, the use of data is going to set companies further apart and a data culture is quickly becoming just as much about understanding how you made a decision or approached an opportunity, as it is actioning it."
Being data-driven is also fuelling optimism in uncertain times as 70% of data-driven companies in Australia are positive about the future health of their business in the next six months compared to  non data-driven companies (of which only 56% are optimistic about their future business health and 22% had a negative outlook). 
Data-driven companies will continue to place importance on investment in data skills - 82% of data-driven organisations are eager to increase or continue their existing level of investment over the next six months. However, 39% of non-data driven organisations opted to either reduce or not invest in data skills at all. 
Commenting on the gap in data skills investment, Associate Professor Hume Winzar, Department of Actuarial Studies and Business Analytics, Macquarie University, said, "it is becoming increasingly important for Australian knowledge workers to acquire data analytics and data visualisation skills. There is a real need for future business leaders to be able to make decisions and communicate them effectively using well-honed analytical skills and learning skills. Future business leaders that don't have these skills, or are reluctant to develop them, are at risk of being left behind."
A leader in real estate services in Australia and around the world, JLL (formerly Jones Lang LaSalle) has strongly committed to developing a data culture. This has meant having deploying data champions in every department enable decision making at all levels of the local business. 
"As we progress into the fourth industrial revolution of digital transformation, every leader is responsible for investing time and resources into uplifting the capability of their people. JLL dedicates time to build data skills through bespoke programs with curated content, taking teams from rookies to rockstars. The strength of the data culture helps to build highly engaged teams, dedicated to driving change through actionable insights," said Fiona Gordon, Global Director BI Strategy, JLL.
For more information and to view key findings from the study please visit https://www.tableau.com/all-hands-on-data/data-driven-resilience-apj 
Research Methodology
The YouGov study was conducted among more than 2,500 medium level managers or higher and IT decision makers across four markets in Asia Pacific (Singapore, Australia, India and Japan). Fieldwork was undertaken between 28 October to 2 November 2020. The survey was carried out online. Business leaders of small, medium and large enterprises across various industries were questioned about their use of data during the pandemic, lessons learnt and confidence in the future health of their organisation. 
About Tableau
Tableau helps people see and understand data. Tableau's self-service analytics platform empowers people of any skill level to work with data. From individuals and non-profits to government agencies and the Fortune 500, tens of thousands of customers around the world use Tableau to get rapid insights and make impactful, data-driven decisions. See how Tableau can help you by downloading the free trial at www.tableau.com/trial.