AI saves up to 30 percent of office space costs as Australian businesses return to work
Written by

Elevate Communication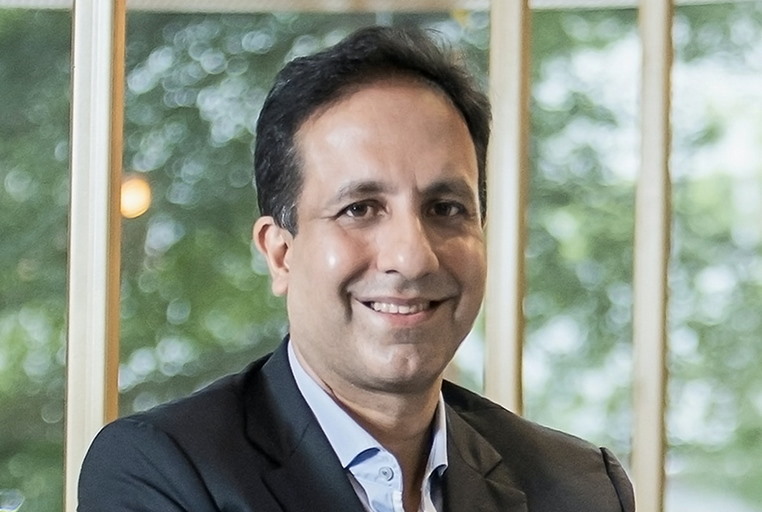 New AI platform to optimise desk management, work from home and office space management
Smarten Spaces has set its sights on the Australian office market with the launch of its Artificial Intelligence (AI) solution, Jumpree, which could save businesses up to 30 percent on office space costs through better utilisation of workspaces.
The cloud based, Software as a Service (SaaS) platform automates a range of workplace functions such as desk and space management, workforce rostering, safety, health and wellness, expenses, and asset management.
Driven by the global COVID-19 pandemic, the new 'hybrid workplace' combines remote working, flexible working hours, desk management and working from home arrangements, with the need to optimise office space and reduce costs never greater.
KONE Director, Strategic Partnerships, Jukka Salmikuukka said the capabilities of the Smarten Spaces technology have protected the health and wellbeing of their tenants in Australia.
"As we navigate to the hybrid workplace today, technological innovation plays a huge role in connected, future-ready buildings," Jukka said. 
"By working together with Smarten Spaces and through leveraging on the end-to-end Jumpree platform, the tenant experience is enhanced by touch-less (or touch-free) elevators, contact tracing, improved health, wellbeing and more."
Smarten Spaces CEO and Founder Dinesh Malkani said it was time for companies to rethink the workplace to manage their spaces effectively and bring their employees back to work safely. 
"Businesses are looking for technology solutions not only for the current COVID times but also to build the future workplace," he said.
"Key findings from Jumpree deployments at more than 100 locations worldwide have found that 25 percent of seats will not be needed in the future, and that occupancy over time will decrease to 45 - 50 percent from pre-COVID days of 70 percent.
"Using our platform, businesses can gain insights into their utilised spaces and get AI recommendations for seating plans with the process fully automated. With an effective desk management solution, businesses can save up to 30 percent in space costs.
"This technology is also enabling employers to re-open safely and in compliance with any social distancing protocols.
Jumpree has been deployed by Fortune 500 companies in over 40 cities globally including New York, Chicago, London, Sydney, Moscow, Singapore, and more. It is fully integrated with Microsoft, Hitachi and 45 other global solution providers. 
"The Jumpree 3.0 module can offer contactless tenant or visitor entry, tracking every entry and exit along with temperature readings and self-declaration for wellness checks," Dinesh said.
"This shift to the Hybrid workplace needs technology at the centre of transformation. We innovated quickly and combined back to work, contactless, desk management and space management into one end to end solution so it's easy to deploy and customers get the full ROI in the shortest time possible."
Through a single contactless mobile app, employees can see who is working from home and who is working remotely; they can book desks, and conference rooms, based on their needs.
Other features include encouraging and maintaining social distancing measures at dining facilities and enabling employees to book sanitised workstations and have visibility on when meeting rooms have been cleaned.
Microsoft for StartUps: India/SE Asia Country Head, Lathika Pai said Smarten Spaces is a leading ISV in the Microsoft for Start Ups Scale Up program. 
"Their solution Jumpree is a critical need of the hour platform built on Azure AI with a mobile app for helping employees come back to work and the workplace in the new norm," Lathika said. 
"We are extremely excited about scaling our partnership with them to support their global expansion in US, Australia and European regions."
NTT Vice-President / General Manager Intelligent Workplace Mitchell Hershkowitz said the workplace of the future needs to leverage technology to get people back to work safely and help them shift to a dynamic flexible workplace
"With Smarten Spaces' Jumpree 3.0, we are helping our clients combine IoT, AI and business intelligence to enable dynamic space planning, office utilization and communication tools that not only provide a pathway to a safe return to the office in the era of COVID, but a gateway into truly smart spaces in the years to come," Mitchell said.
About Jumpree:
The AI-driven Jumpree solution offers a comprehensive technology for return-to-work and the future workplace which includes:
*Digital Workplace app: AI-based social distancing, pre-screening, contactless access, service requests, contactless visitor management, contact tracing
*Desk Management: Desk booking, AI based allocation, real time occupancy and utilisation, space optimization
*Workforce Rostering: Balancing between work from home and back to work, creation of teams and rostering, AI based optimal seat allocation
*Demand and Supply: AI based recommendations on demand and supply in a flexible workspace request more/less space, lease management, service requests
*Expenses & Charge Back: Dynamic allocation and tracking of cost based on utilisation for the new dynamic workplace 
*Asset Management: Inventory, integrated with expenses, procurement and relocation
About Smarten Spaces:
Smarten Spaces was founded in 2017 by Dinesh Malkani, former president with Cisco India. 
The company offers an end-to-end solution for workplace safety and flexibility on a single technology platform to help businesses manage their spaces effectively. Their disruptive 'Back to Work' technology with AI Desk Management is an innovative and comprehensive technology stack which balances work-from-home and the future workplace together. 
By bringing together the workforce and workplace considerations, the technology includes four key aspects – Desk Management, Workforce Rostering, Demand and Supply, Expenses & Chargeback and Asset Management. Taking into account workplace considerations, businesses can leverage on seat planning and booking, social distancing, contactless processes, health declaration, and more. 
Businesses in 40 cities globally are leveraging this technology as people return to their workplace. At the backend, space owners and managers can manage and utilise spaces - the second-largest cost centre - effectively. The integrated technology platform for space management comes with full AI capability and 100+ reports. 
Smarten Spaces was named one of the Top 3 Hottest Start-ups in Singapore by Singapore Business Review 2020 and a Top 5 Most Innovative Start-ups Making Offices Secure by the Business World.
Other industry honours include: Top 25 IoT Solution Providers 2018 by APAC CIO Outlook & Top 5 PropTech company by MIPIM in New York City 2018. We are proud of our strong GTM network and our partners include NTT, Singtel, Optus, Ingram and many more. We are also a global Microsoft co-sell partner. Smarten Spaces has received Series A funding of $12M from Singapore based Symphony International Holdings, in two years of operation.