2016 Summer dineL.A. Restaurant Week Heats Up With Unique Ways to Experience the City's Culinary Scene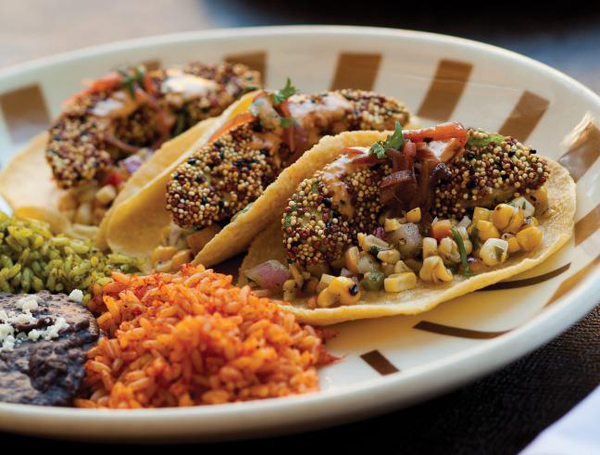 Discover Los Angeles is excited to announce the return of 2016 Summer dineL.A. Restaurant Week, a popular celebration of the city's vibrant culinary scene taking place from 18 to 31 July. Diners can expect lunch and dinner menus from over 300 restaurants and experiential menus from Exclusive Series restaurants, which will include both new and former participants. Also, for the first time in the history of the program, dineL.A. is partnering with the California Avocado Commission, to welcome a select group of Chef Ambassadors to craft avocado-inspired dishes that showcase the adored fruit in both familiar and unexpected ways.
"Our goal has always been to showcase Los Angeles's diverse culinary community and offer new ways for diners to experience it," says dineL.A. Director Stacey Sun. "We are thrilled to be working with the California Avocado Commission and our Chef Ambassadors to create a new type of dineL.A. menu featuring this quintessential California ingredient."
2016 Summer dineL.A. Restaurant Week highlights include:
The dineL.A. Exclusive Series: The dineL.A. Exclusive Series presented by American Express returns for a second season with a new group of restaurants to feature some of L.A.'s most coveted chefs in distinct neighbourhoods. Each restaurant will offer unique, specially priced menus starting at USD$95.
California Avocado Chef Ambassadors: Chefs like Mary Sue Milliken and Susan Feniger of Border Grill, Ted Hopson of The Bellwether, David LeFevre of M.B. Post, David Hands from Bouchon, and Andrew Gavalla with Craft Los Angeles will incorporate avocados into their menu items in unique and unanticipated ways.
Snap. Win. Instagram Contest: American Airlines is proudly sponsoring the 2016 Summer dineL.A.'s Dine. Snap. Win. Instagram contest. Snap a photo of your dineL.A. dish, use hashtag #DineSnapWin, and include the restaurant name to enter. One winner will receive 100,000 American Airlines AAdvantage® miles.
The complete list of participating restaurants features returning favourites like Alimento, Lawry's The Prime Rib, and Lucques from 2016 James Beard Foundation award winner Suzanne Goin as well as delicious newcomers such as Charcoal Venice, K Ramen. Burger. Beer, and more who promise a diverse selection of menus reflecting a 20% value. The comprehensive lineup allows guests to choose from a wide selection of cuisines and dining experiences at three price points. Diners can choose two options from lunch menus for USD$15, $20 or $25 and three options from dinner menus priced at USD$29, $39 and $49.
About dineL.A. Restaurant Week:
dineL.A. exists to discover, support and promote Los Angeles's dynamic culinary scene. As part of Discover Los Angeles, dineL.A. produces Restaurant Week, a 14-day dining event that takes place twice a year and showcases the city as a premier dining destination. dineL.A.'s programs are designed to stimulate business and introduce new customers to restaurants located in the many neighbourhoods throughout L.A. County. For more information, news, and updates, visit dineLA.com and follow dineL.A. on Facebook, Twitter, and Instagram.
American Express: American Express is a proud sponsor of dineL.A. Restaurant Week.  Dine with your American Express® Card at participating restaurants during dineL.A.  
About American Airlines at LAX:
American Airlines has served Los Angeles for more than 80 years. With nearly 200 daily departures operated by the youngest fleet among global network carriers in the U.S. and unmatched premium services on the ground, American has a rich history as the premier airline at LAX with the most domestic and international destinations. In 2015, American announced new nonstop service from LAX to Sydney, Auckland and Tokyo's Haneda Airport.


About CA Avocado Commission:
About the California Avocado Commission Created in 1978, the California Avocado Commission strives to increase demand for California avocados through advertising, promotion and public relations, and engages in related industry activities that benefit the state's nearly 4,000 avocado growers. The California Avocado Commission serves as the official information source for California avocados and the California avocado industry. For nutrition information and recipes visit CaliforniaAvocado.com, or join us on Facebook at Facebook.com/CaliforniaAvocados and @CA_Avocados on Twitter, Pinterest and Instagram for updates.