5 Tips to Push Your Small Business Forward with the Right Technology
Written by

Brigitte Evans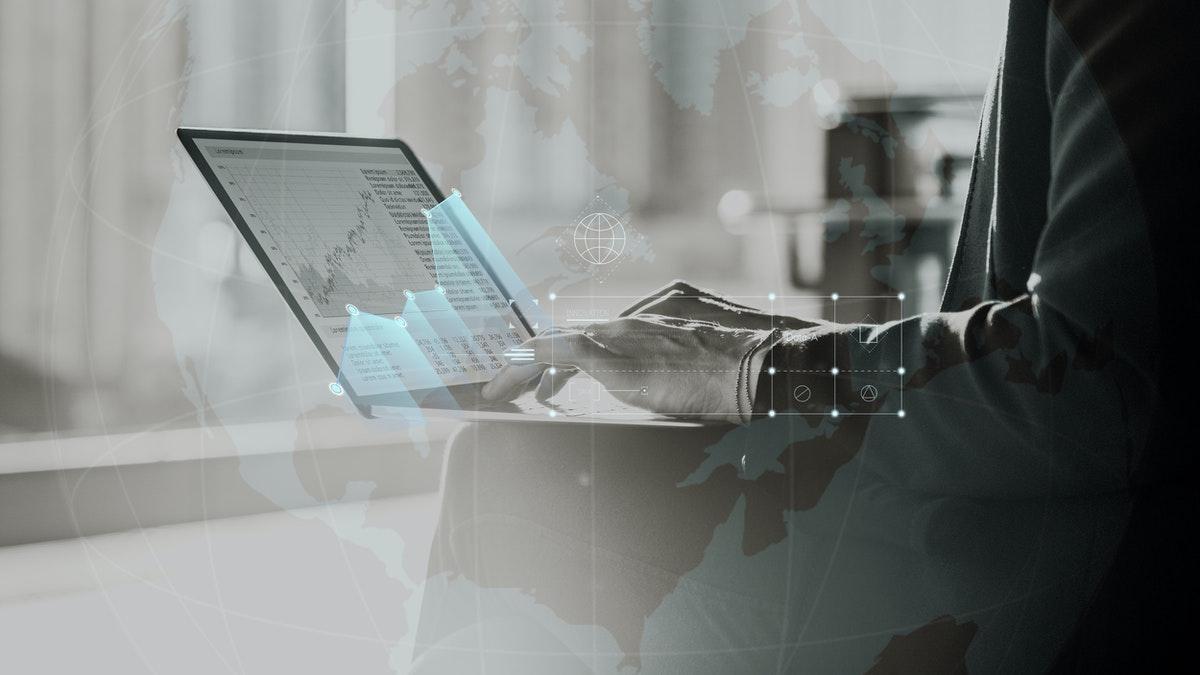 Technology is revolutionizing the way we do business, and it's a real life-saver when we're faced with a global crisis like the COVID-19 pandemic that has forced so many leaders to send their employees home. Whether you're still working under the same roof with your team members, or if you're stuck at home, there is no denying that you use technology on a daily basis and that you stand to gain a lot more by upgrading and modernizing the software and tools you use. From project management software to keep your teams running remotely, to better communication tools to maintain efficiency, all the way to automation and big data analysis, there's a lot you can do to push your company forward with tech.
Don't worry, there is no need to completely change your processes or invest in software that will cost you an arm and a leg, as there are some tried and tested solutions that you can use to achieve your goals and remain financially stable. With all of that in mind, here are the five pieces of tech you can use to push your small business forward.

Utilize a good project management tool
No matter if you're still working from the office or if you're tasked with managing teams remotely, you need a better way to manage and run all of your projects. Sometimes it's a single cumbersome project, and other times it's a million different things that have a lot of moving parts, and thus a high chance that something is going to slip through the cracks. Add to that, you could have numerous people from various teams collaborating on different projects at the same time, which makes things far more complicated.
You could try to do everything via email, but that way you'd be setting yourself up for failure in the long run. On the other hand, you could integrate a project management tool that allows you to manage projects and workflow seamlessly, and to collaborate with all team members in real-time, along with various other handy features. When choosing the tool, though, make sure to sign up for that free trial to check if it's really perfect for you.

Boost marketing and sales with CRM
In today's oversaturated online market, you can only generate quality leads and transform them into loyal customers if you take the time to develop meaningful relationships with people and nurture those relationships long-term. Of course, this is becoming virtually impossible with the amount of customer and market data flowing around, and you can't hope to keep track of every lead from your notebook.
This is why you need a comprehensive CRM tool at your side to help you with everything from lead generation to nurturing, from conversion to building long-term customer loyalty and inspiring repeat purchases, and more. It's one of the key ways to keep your business competitive in this digital age.

Improve internal and external communication with VoIP
Speaking of staying competitive, nowadays you have to have a strong communication strategy in order to ensure internal efficiency as well as customer satisfaction. To do that, you need a good phone system, but instead of wasting money on traditional phone systems, you need a cloud-based solution like VoIP.
Voice over internet protocol is a solution that comes in many forms, but ultimately you want to find a top-rated business phone system that allows you to make national and international calls without breaking the proverbial bank. Along with being cost-effective, your VoIP plan should include various communication and collaboration features that will allow you to manage employees and maintain customer relations from anywhere in the world.

Automate as much as you can
Automation is the way of the future, and forward-thinking leaders are now integrating automation hardware and software into their operations to achieve all kinds of goals, manly to cut expenditure while elevating efficiency and output. No matter if it's your team collaboration tool or if you're looking for ways to make your marketing strategy a little less expensive, there are many processes in your company that you can automate to make your life and the lives of your employees a lot less stressful.

Leverage big data analytics and AI
Last but not least, always remember that data makes the business world go round, or in other words, you need quality data in order to make better long-term decisions. Now, there is too much data flowing around nowadays to effectively collate manually, so be sure to leverage big data analytics and AI to make sense of all of that information quickly and without wasting resources. This way, you will be able to make long-term plans and strategies without having to rely on bad information or worse, your own instincts.

Wrapping up
Technology is reshaping the modern business world in many ways, and it's imperative for growth-oriented companies to start the digital transformation process as soon as possible. With these tools in your hands, you should have no problem staying ahead of the competition while maintaining operational efficiency.