6 Most Important Technology Solutions for Small Businesses
Written by

Brigitte Evans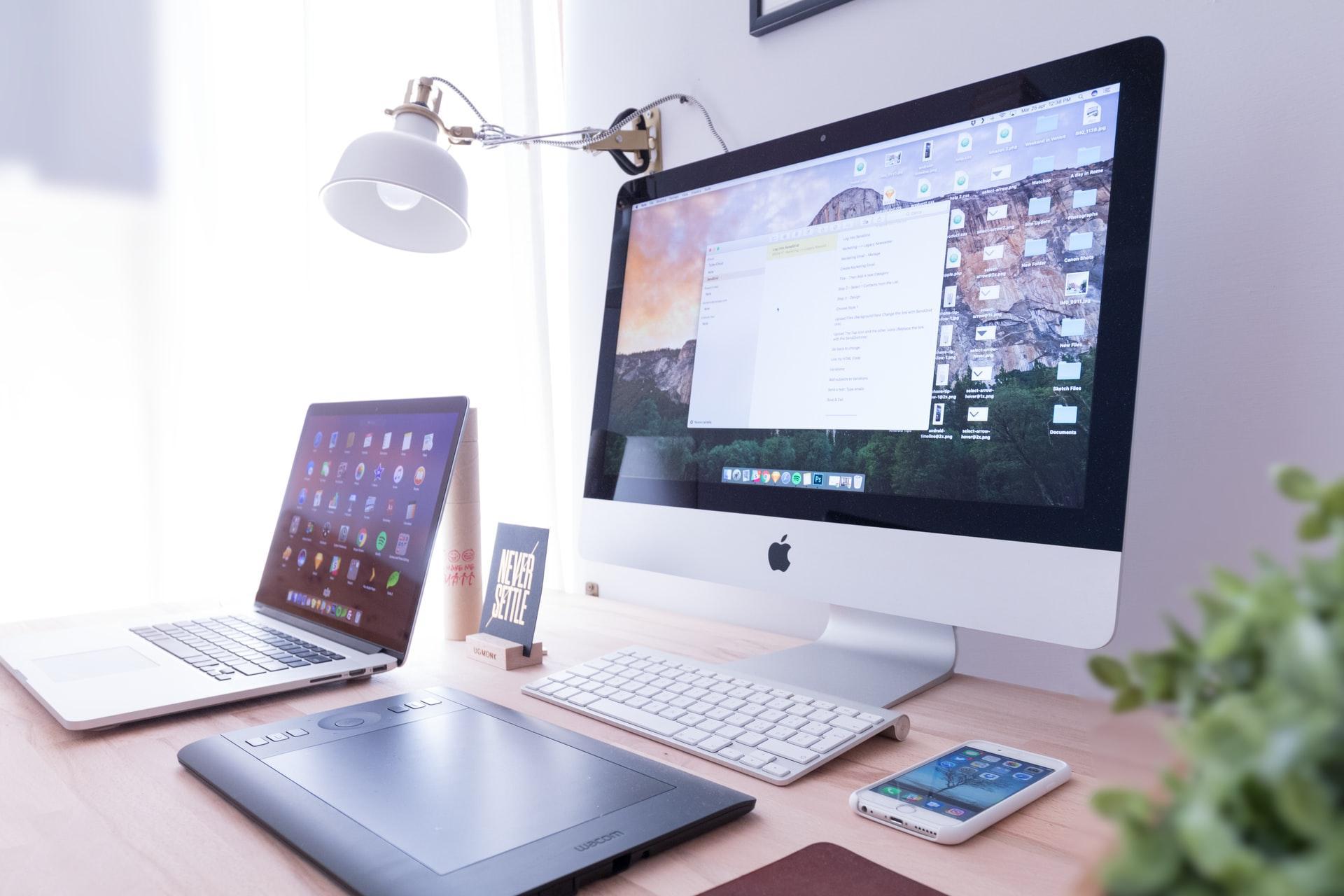 Your small business can win big by adopting digital transformation. Smart technology solutions can help your business take things up a notch without investing much. F1 IT Support Melbourne experts tells us that in today's technology era, there is an abundance of low-cost tools that with a bit of management and organisation will allow you to work more efficiently and scale your business while saving money.
Also, things are moving pretty quickly, so make sure to stay ahead of the technology curve and utilize cutting edge tools.
Start with these six most important technology solutions for small businesses:
Project management & collaboration software
Right collaboration tools can enhance your team's productivity, whether working in-house or remote. Online collaboration software helps you manage the workflow, so your staff can easily keep pace with the upcoming tasks, and even more.
You will get to run projects faster and improve communication between employees. These online tools allow you to upload documents, send notifications, and use a shared calendar, among other useful features.
Some of the best tools for tracking project progress include Trello and Slack, while Asana is considered one of the best project management tools with a shared calendar.
Tameday is a great app that allows you to schedule to-do-lists and assign tasks and projects to your team members.
Store & share your files on a cloud-based storage
Data is incredibly valuable for businesses, so they must be secure and easily accessible. Keeping it on-site can be quite expensive, and also insecure. That is why cloud computing is gaining popularity. It is an efficient and cost-effective way to store your data.
With no need for storage maintenance or hardware maintenance costs and secure access, more and more companies are moving to cloud hosting. Some of the biggest names in the cloud hosting market include giants like Amazon and Microsoft.
You have probably already heard of Dropbox, one of the most popular tools for online storage and more. Dropbox enables teams to collaborate in real-time instead of wasting time on passing the document, leaving comments and remarks. You can also consider using SharePoint as an alternative to DropBox. Know more about how to migrate dropbox to sharepoint migration and file share to sharepoint migration.
Wireless network upgrade
We rarely think about the importance of a fast and stable Wi-Fi connection, although businesses significantly depend on scalable bandwidth.
The outbreak of Coronavirus has demonstrated the value of quality internet connection since many companies went online and switched to remote work.
Due to an increase in remote working, fast fiber internet matters now more than ever. This can step up important daily tasks and improve your work processes.
The next generation of wireless technology, 5G, promises a significant increase in speed and responsiveness. It is still developing, as carriers continue to expand 5G coverage into more areas worldwide.
The fifth generation of cellular technology brings a significant increase in speed, up to 10-100 times speedier than an average cellular connection.
Smart email marketing software
You may think that the days of email marketing are long gone, but numbers are saying otherwise. Email is still an effective way to market your business. Fun and engaging periodic newsletters or short case studies are great for connecting with your customers.
You may also consider sharing interesting stories about your employees or clients and how they've profited from your services/products. Getting personal can help you develop trust and a long-term relationship with your clients.
Also, since small businesses tend to have smaller budgets, this is a cost-effective way for them to reach their clients and grow their customer base.
MailChimp is the most popular marketing service that allows small businesses to create and analyze email campaigns. With their pre-built, customizable email automation, it is easier than ever to delight your customers and stay in touch.
AI chatbots
These virtual assistants can modernize and improve customer communication and experience in an effortless way. They get to engage with customers 24/7, responding instantly, and boosting customer satisfaction significantly.
Automated responses after your business hours mean your customers won't have to wait for assistance, which often leads to frustration. Instead, your prospective clients get to receive an instant response on-demand.
Chatbots can increase your profit by converting your website visitors into potential prospects. They also provide better lead nurturing by giving discount coupons or personalized recommendations.
You can automate your appointments and bookings of orders while reducing the cost of live chat support agents.
Keep track of your time
Time tracking software can help you in many aspects of your business, from boosting productivity to making your project estimates and billing records more accurate. You can choose between online tools, desktop applications, and services integrated into project management software.
Managing time more efficiently and billing clients accurately is incredibly valuable for developing businesses.
RescueTime collects and categorizes data on how you spend your time. It even highlights the most distracting apps and websites and also measures how much time it takes you to answer emails and participate in meetings.
It is an excellent tool for boosting your productivity and becoming aware of distractions eating away your precious time.
Small business owners can benefit significantly from better technology since it allows them to participate and grow in the market dominated by big companies.