Zulekha Hospital Launches Telemedicine Services in UAE
Written by

Zulekha Healthcare Group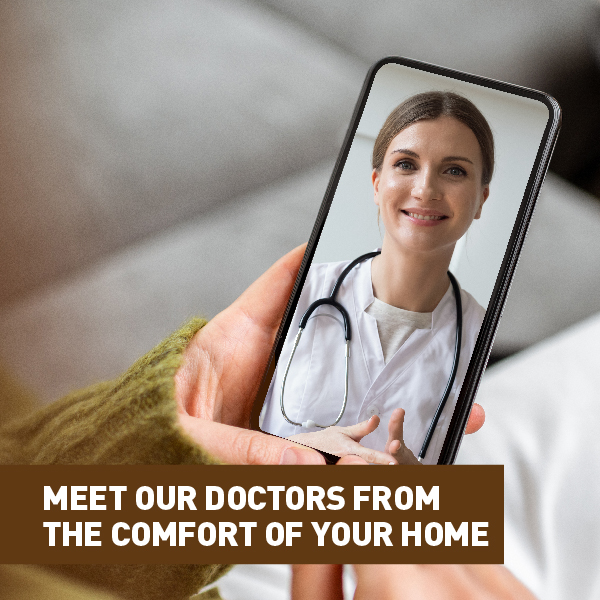 Dubai, UAE: Zulekha Hospital has successfully launched Telemedicine services in UAE for their regional and international patrons. Patients can now easily avail medical consultations from the comfort of their homes with this facility. The telemedicine services have come handy at an apt time when the nation is fighting the global pandemic of corona virus and social distancing is the norm to break the chain of the disease.
Individuals can book their telephonic or video appointments with the hospital's multispecialty doctors throughout the day, seven days of the week using any of the eight communication channels including their call center number, website, mobile application, the WhatsApp for Business platform, WhatsApp via the website and social media pages, web chat and the Facebook messenger.
Dedicated officers coordinate with patients and doctors to fix the desired appointments and receive any reports or documentation via the hospital's WhatsApp for Business platform. Payments can be conveniently made via the hospital's application. Specialist speaks to patients over an audio/video call and advise necessary course of treatments or investigations required. Once the patient consultation is done, the medicines can be collected or are delivered to their homes by Zulekha pharmacies. Additionally, the free second opinion services are also available on the tele-consultation platform of the hospital.
Launching the services to help the healthcare system and patrons, Managing Director Taher Shams said, "We have received many calls from our patrons to be able to consult their treating doctors for their prescription refills or an urgent medical need. Our telemedicine services are now open to help these masses in such times of crises when they cannot leave their homes. Respecting social distancing norms set by the Government of UAE, we appreciate the stance in ensuring a safe and secure environment. Our facilities as well have stringent infection control measures being taken at all touch points, and every patron is assured of an infection-free environment even if one needs to walk-in for a quick health check."
Speaking of the additional services, Co-Chairperson Zanubia Shams added, "We are keen on advancing these online medical services beyond just the impact of the pandemic. The platform reduces barriers and enables healthcare professionals to connect anytime via their hospitals, clinics, pharmacies, diagnostic centers etc. and enables best healthcare outcomes in the patient's interest."
Zulekha Hospital has time and again been at the forefront of introducing value added services for their patrons and partners, the Telemedicine services being their latest addition.
About Zulekha Healthcare Group www.zulekhahospitals.com
Zulekha Healthcare Group is a Superbrand and among the forerunners in UAE healthcare. Today the Zulekha Healthcare Group includes two multidisciplinary hospitals in Dubai and Sharjah, as well as four UAE medical centres and three pharmacies providing specialised treatments in over 30 disciplines. The group also has a multidisciplinary hospital in India - Alexis. Zulekha Hospital has received extensive recognition for its commitment towards quality care and sustainable business practices, and recently received the prestigious Dubai Quality Award for the second time in four years, underling a commitment to providing high quality healthcare to patients and society.