Appetiser Apps recognised as Australia's fastest growing app development company on 2020 Fast Starters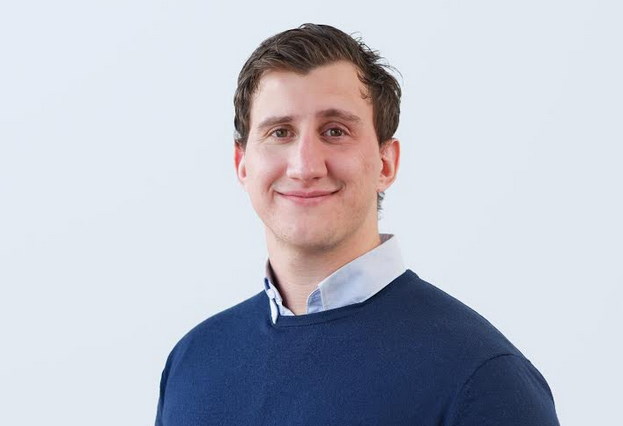 Web and mobile app development company Appetiser Apps has been named one of Australia's fastest growing start-ups at The Australian Financial Review's Fast Starters List.
Appetiser Apps was placed 67th on the list overall following achievement of $1.83m in revenue in the last year. 2020 marks the 30th year of the AFR's list of fastest growing companies. Fast Starters are ranked on their absolute level of revenue in 2018-19.
Jamie Shostak, co-founder of Appetiser Apps said, "We're absolutely thrilled to make the AFR's Fast Starters list. Our momentum has been underpinned by our consistent focus on three key pillars when delivering any product - technology, marketing and design."
"We have found that most app development companies don't excel in the three criteria of strong apps – they might be strong in one area, but weak in the others. Successful app development companies should bring excellence in development and technology, user experience and design, and marketing and execution," explained Jamie.
According to Jamie, Appetiser Apps' diverse client base of mature businesses and start-ups encouraged agility and innovation while ensuring stability for the business.
"We think and act like a start-up, while offering our clients the flexibility to get to market quicker, shift resources rapidly and learn from other agency projects. Our quality is always consistent, which has resulted in our uniquely strong client retention and satisfaction," he added.
Headquartered in Melbourne, Australia, with offices across three continents, Appetiser creates industry-leading apps with a strong focus on beautiful design, backed up by cutting edge technology, and over 8 million users. The Appetiser Apps team has 100+ years of combined development experience and is made up of some of the globe's best tech talent.
Clients include Youfoodz, Pointsbet, Salvation Army and Sushi Train. The company has developed apps for a broad range of uses including ecommerce, mobile safety, renting, building cost estimating and even dating.
Founded in 2016, they have been awarded Deloitte's Technology Fast 50 2019's Rising Star, Young Entrepreneur of the Year and SmartCompany 30 Under 30.
Co-founders Jamie Shostak and Michael MacRae launched Appetiser Apps after a chance meeting at the coffee machine in their shared co-working space.
Originally hailing from Germany, Michael found early success with one of his first apps, First Time Pregnancy, which gained over half a million users in short space of time. Jamie was 19 when he launched his first growth marketing agency, Webhype, which he grew to over half a million dollars in annual revenue over the space of a few short years.
With Jamie's marketing and sales expertise and Michael's app development know-how, the pair were able to successfully launch what is now Australia's fastest-growing app development agency, Appetiser Apps.
Appetiser Apps is Australia's fastest-growing mobile and web app development company. The agency creates industry-leading apps with a strong focus on beautiful design, backed up by cutting edge technology.
Headquartered in Melbourne, Australia, with offices across three continents, Appetiser creates apps with award-winning designs and over 8 million users. Founded in 2016, they have been awarded Deloitte 2019 Fast Starter, Young Entrepreneur of the Year and SmartCompany 30 Under 30. https://appetiser.com.au/