Splend To Spearhead Growth Of Ride Share In Australia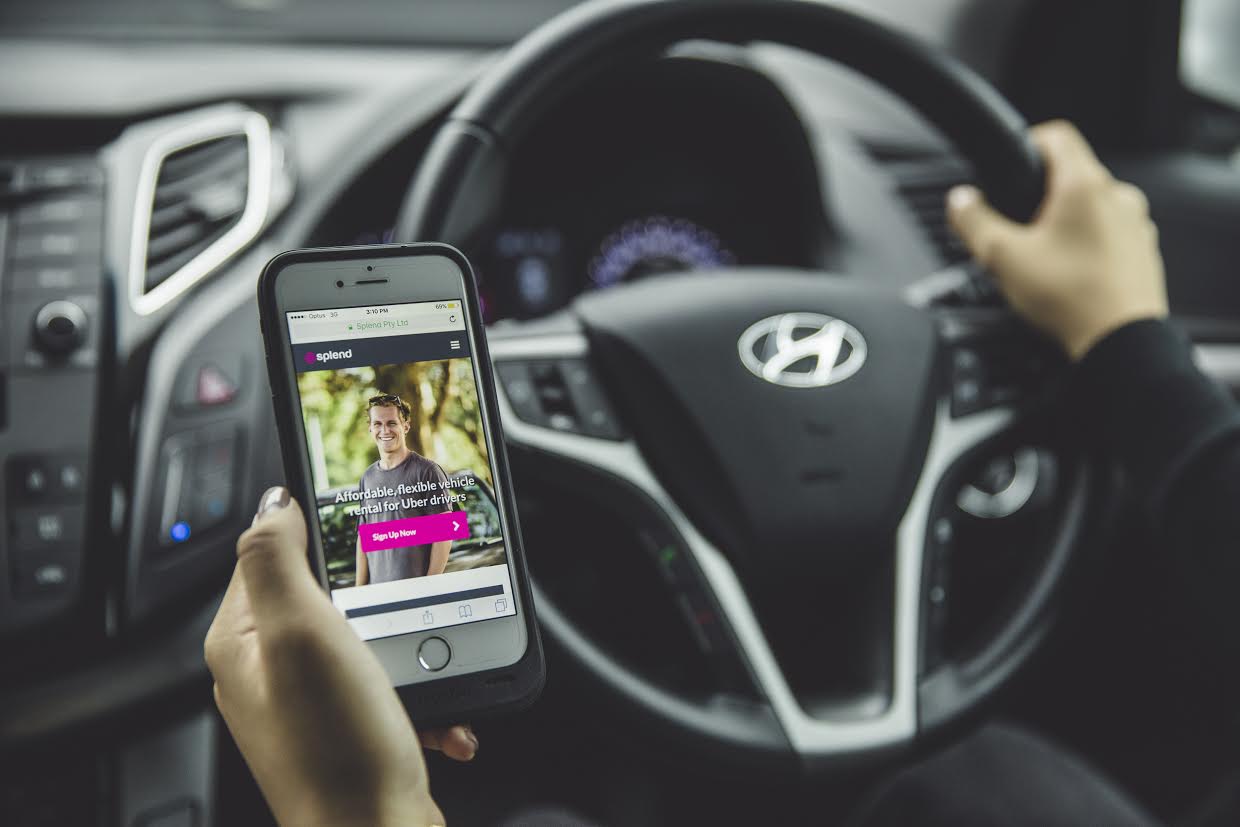 FORMER GOGET CFO JOINS SPLEND TO SPEARHEAD GROWTH OF RIDE SHARE IN AUSTRALIA
Fast growing rideshare disrupter and enabler, Splend, the first Australian start-up to offer vehicle subscription services to rideshare drivers, is today announcing its appointment of Craig Marshall as Chief Financial Officer (CFO) – previously CFO of car sharing service GoGet.
An executive with more than 20 years experience, Craig has worked in senior management positions with some of the country's most high-performing workplaces in the automotive and technology industries. In addition to GoGet, Craig was CFO at Covermore Travel Insurance (ASX: CVG), and a consultant at Hollard Insurance.
At Splend, Craig's role as CFO will focus on strengthening the young company's already impressive performance – in the past nine months, Splend has delivered over 500 new vehicles to drivers eager to enter the rideshare marketplace. Craig will use his expertise to innovate on the company's price competitive vehicle finance model, which stands out as the most accessible option for drivers wanting to enter rideshare and bypass the debt burden of personal vehicle finance.
Craig Marshall, CFO at Splend says, "I'm thrilled to come on board with Splend and lead the finance team. I've been watching Splend closely since its inception in July 2015, primarily because of its unique approach to vehicle finance and management."
"Splend has first-mover advantage. Not only is Splend breaking down some of the barriers of entry into rideshare, it is breaking down the traditional 'buy and pay' model, offering a user-friendly alternative to owning a car while leveraging the innovation behind tech-based apps," says Marshall.
Splend's appointment of Craig Marshall comes at an important time in the company's growth. As the preferred vehicle solutions provider to UberX, Splend has invested $60 million dollars worth of vehicles in just nine months of operation, acquiring more than 1500 new vehicles in future-forward orders by 2017. Splend has also grown its team to 27 full-time employees, and opened offices in Sydney, Melbourne, Brisbane and Perth.
Chris King, CEO of Splend says, "We are growing rapidly. Since the introduction of rideshare regulations in ACT, NSW and soon to be WA, demand among current and prospective drivers wanting to enter the rideshare market has been exceptionally strong. On average, we're delivering 50 cars per week and plan to increase this to 70 cars per week/month in the coming months.
"Our finance model is key to our growth proving to be a huge drawcard for drivers. One of the many reasons drivers are attracted to Splend is that they no longer need to go into debt to finance a car. By providing drivers with their primary resource – a new vehicle – those drivers who previously could not enter the rideshare economy because they didn't have a compliant vehicle or couldn't afford a new one now can," says King.
At a fee of $249 per week, drivers can determine their true earnings at the end of the day and ultimately focus on servicing their customers and growing their business. Drivers using their cars for other on-demand platforms also have the choice of accepting courier and delivery jobs, allowing for a steady flow of business in off-peak periods.
In addition to vehicle subscription, Splend is committed to helping rideshare drivers be the best drivers on the road. "On average, drivers using Splend's services have Uber ratings that are in the top 5 per cent in Australia, giving them a competitive edge," says King.
One of the ways Splend is helping create safe drivers is through its Partner Driver Program. At Splend, all drivers who lease a vehicle are linked with a Partner Service Representative. These representatives offer training and mentoring, and coach drivers on how to deliver safe and comfortable journeys for passengers.
Chris adds, "On-demand rideshare services are taking off in Australia, and demand among drivers and passengers is only going to increase. We see our role as filling this gap, as well as establishing standards that encourage rideshare drivers to be the safest on the road. By the end of the financial year, we hope to have more than 1,500 vehicles on-hire to rideshare drivers," says Chris.
For more information visit www.splend.com.au.