Deloitte Consulting Managing Partner Ellen Derrick Announced as New Chair of youth mental health organisation Batyr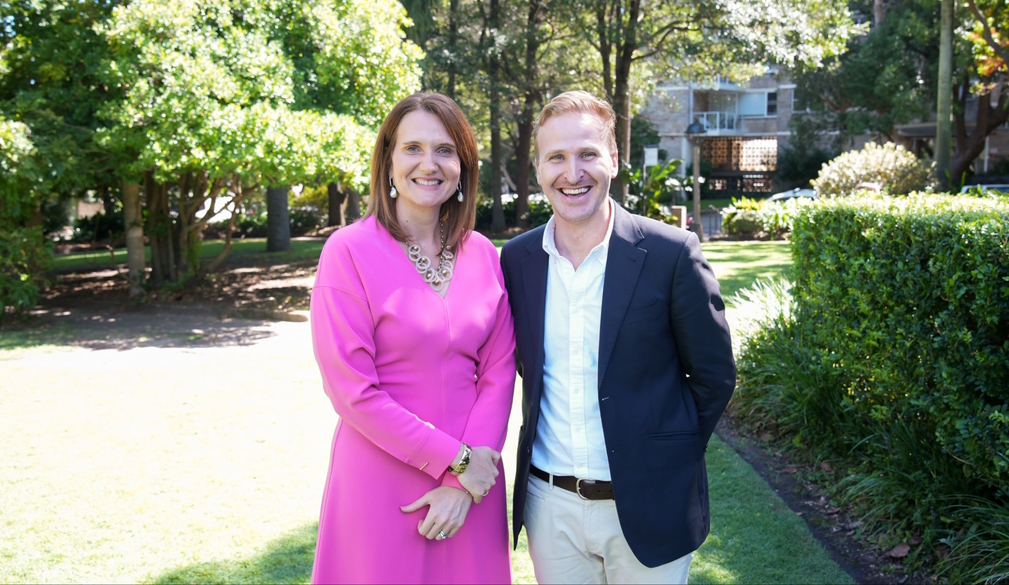 (Sydney, Australia) batyr Australia is pleased to announce that Ellen Derrick (Managing Partner, Deloitte Consulting Australia) has been appointed to the role of Board Chair, effective April 2023. Derrick succeeds Sebastian Robertson, batyr's Founder, inaugural CEO, and current Chair of the Board who steps away from the organisation after 12 years.
Derrick has more than twenty years' experience working within health and human services, social policy and regulatory agencies. She has been passionate about mental health for a long time and currently sits on the Board of the Corporate Mental Health Alliance (Australia). Derrick is also a passionate advocate for diversity and inclusion through her mentorship in Deloitte's Aspiring Women and Women in Consulting leadership programs and as well as her now role at Batyr, already played an active role in local and national charitable foundations, including Cystic Fibrosis Australia.
Sadly, Derrick has witnessed first hand the devastating impact of mental illness on young people, and wants to use her experience to instigate positive change in her new role as Chair of batyr's board.
Shares Derrick, "My university aged nephew took his life in late 2020. I never want anyone to have to experience what he and his family have. My daughter, Kate, has lived with anxiety and depression through her teenage years as she confronted the realities of living with cystic fibrosis. Kate's courage and openness to seek help and share her experience fuels me every day. These are the north stars driving me now as Chair of the batyr board, where I will look to elevate batyr's impact to realise our vision of a world where all young people lead mentally healthy lives."
Derrick is committed to seeing educational institutions and workplaces foster mental health and wellbeing for all, and was inspired to step into the role seeing the impact batyr has had driving mental health outcomes in the school and university space since its inception in 2011.
Says Derrick, "Mental health is the issue of our time, and I want to take the passion and ambition batyr has and do what I can to extend that, to positively impact as many young people as possible."
Batyr would like to acknowledge the huge contribution of outgoing Chair Sebastian Robertson. Robertson was appointed Chair in 2016 and has worked tirelessly in the role, leading the charity through a 200% growth (20 staff to over 60), and overseeing the delivery of over 2,000 batyr programs in schools and universities, increasing batyr's reach from 55,000 to 356,000 over the course of the eight years. In his time, Robertson improved the governance and structure of batyr by forming new subcommittees (growth, risk and finance), and supported the establishment of the National Advisory Group of young people in 2018, to ensure that young people's voices were central to the strategic decisions and direction of batyr, including appointing a batyr young person to the Board in 2020.  Robertson also assisted in n establishing batyr as a national leader in providing impactful preventative mental health programs for young people culminating with The Lancet Commission (2022) report, that recognised batyr programs as successful interventions for stigma reduction, due to the peer-to-peer lived experience story sharing and program design.
Robertson is excited to hand over to Derrick, shares Robertson: "I wanted to find someone passionate about the cause, with a wealth of experience, and a human-centric  approach to leadership. I'm proud to say we've found that in Ellen Derrick. I think it shows just how far batyr have come as an organisation to have someone of Ellen's calibre step into the role of Chair and guide the organisation moving forward. I'm looking forward to seeing all that will be achieved with Ellen at the reins."
Batyr's current CEO, Nic Brown, looks forward to continuing to work with founder and outgoing Chair Robertson in his skilled capacity as a leader, and will continue ongoing strategic conversations with Robertson to effect change in the youth mental health space.
Says Brown: "As board leader for eight years, Sebastian's contribution has been immense. It's been through Sebastian's vision and ambition that we've been able to grow batyr and increase our impact on the lives of young people across the country and the mental health sector itself. To work with, and glean leadership and strategic planning insights off someone with the drive and vision of Sebastian, is every leader's dream. His dedication to growing resources for the youth mental health space is unparalleled, and everyone who has ever worked at batyr, myself included, has absorbed his aspirational energy for progressive change. Despite stepping down as CEO in 2015, Sebastian has continued to be immensely generous with the time and expertise he has lent to batyr. Ellen, myself and the wider batyr team know we have his utmost support and guidance as we enter this exciting new leadership chapter for our organisation."
The batyr team look forward to working closely with Ellen to deliver on batyr's 2030 Strategic Plan and vision, explains Brown: "Our goals of delivering school programs to 70% of all Australian High School Students and to work with all Australian Universities to reach three million young people by 2030 will require new connections, funding channels and strategic thinking - things that we are confident Ellen will bring in her role as Chair of the Board."
"We look forward to leaning into Ellen's experience and networks to assist with social policy and government partnerships to drive forward our capacity to positively influence the systems and social determinants that shape young people's mental health and wellbeing."