IWG opens new Spaces in WA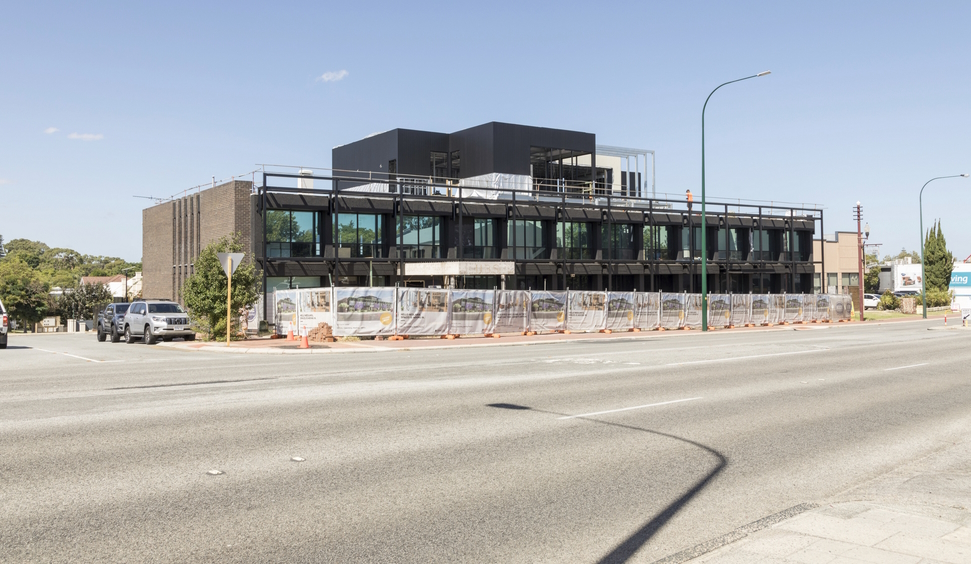 IWG, the world's largest flexible workspace company with brands including Spaces and Regus, is soon opening a state-of-the-art flexible workspace in Nedlands, WA as the demand for hybrid working rapidly accelerates. This opening is being delivered in partnership with Nedlands Office Pty Ltd. who chose the IWG flexible workspace platform and has entered into a management agreement with the Spaces brand.
Unprecedented demand from companies of all sizes and workers looking for hybrid working solutions means IWG will add 1,000 new locations globally and 40 in Australia over the next year. Hybrid working offers companies a significantly lower cost base with an average saving of $11k per employee[i].
Nedlands is one of Western Australia's fastest growing suburban locations. Demand for workspaces in the area has performed strongly, with enquiries for space in IWG locations continuing to sharply increase.
The building owners decided to invest in the IWG platform to maximise the return on their real estate space by capitalising on the rapidly expanding demand for hybrid working. With an annual investment of around £50m into its technology platform, IWG provides partners with access to all the company's expertise as well as design and fit-out support and sales and marketing capabilities.
The new Spaces location will include facilities including private offices, meeting rooms, co-working and creative spaces, and several add-ons like a roof top sky lounge and four electric vehicle (EV) charging stations.
Situated on Stirling Highway, this new location is part of a drive-by IWG to meet the sharply rising demand for top class flexible working space in the area.
The three-storey building will provide space for established firms and start-ups across a range of industries.
IWG is the world's leading provider of flexible workspace – with 3,500 locations in more than 120 countries with members able to access all of the locations and business services via the IWG app.
As the ongoing shift towards hybrid working accelerates, conventional office occupancy will continue to fall as businesses require less traditional space and turn to flexible workspace instead. In 2022, IWG welcomed hundreds of new partner locations and is on track to add around 1,000 over the course of the next year. IWG already counts 83 per cent of Fortune 500 companies among its customer base.
Damian Sheehan, IWG Country Head Australia, commented: "We are expanding our footprint in Western Australia with our latest commitment for Spaces Nedlands. In other markets like the United States, we are seeing an increasing demand for fully integrated residential and commercial spaces, which have worked well. Now in Australia, we are starting to see this trend emerge and this new Spaces centre in the highly regarded western suburb of Nedlands is a great example.

As hybrid working has become the new normal, the need for high-quality flexible workspaces near a person's residential address is becoming more in demand. The Spaces Nedlands commitment with Project Solutions (WA) or Tania Sydney-Smith comes at a time when more and more companies are discovering that flexible working boosts employee happiness and satisfaction, while helping the environment with less travel time required to and from the office. Our workplace model is also proven to increase productivity and allows for a business to scale up or down at significantly reduced costs."

Tania Sydney-Smith, Director from Project Solutions said: "We're excited to partner with IWG for the upcoming opening of Spaces Nedlands. When we purchased the property in 2019, we had a vision to develop the space in a way that encouraged collaboration and productivity amongst the people within it. It's great to see this vision come to life working alongside IWG, who really understand the world of hybrid work and that shows in the new space. The design incorporates creative open spaces, dedicated coworking and private offices and executive style meeting rooms. This location comes with some unique add-ons of specialist guest services, concierge, and a roof top sky lounge. 
In true partnership, IWG has been as fast paced and functional as our own team, bringing a commercial eye to our design. Their support has been instrumental in creating a bespoke design, layout, systems, and pre-sales. We're looking forward to completing our joint vision on this project, and to continue working alongside the IWG team to manage Spaces Nedlands, a much-awaited facility locally."     
IWG's multi-brand expansion strategy is designed to appeal to every type of business and entrepreneur. IWG creates personal, financial, and strategic value for businesses of every size, from some of the most exciting companies and well-known organisations on the planet, to individuals and the next generation of industry leaders. All of them harness the power of flexible working to increase their productivity, efficiency, agility, and market proximity.
For more information, visit IWG.
Visit
www.iwgplc.com
and for more information on partnering with IWG, see:  
https://www.iwgplc.com/develop-a-location
[i] Source: Global Workplace Analytics