Zeller doubles addressable market and takes on the big four with new financial services offering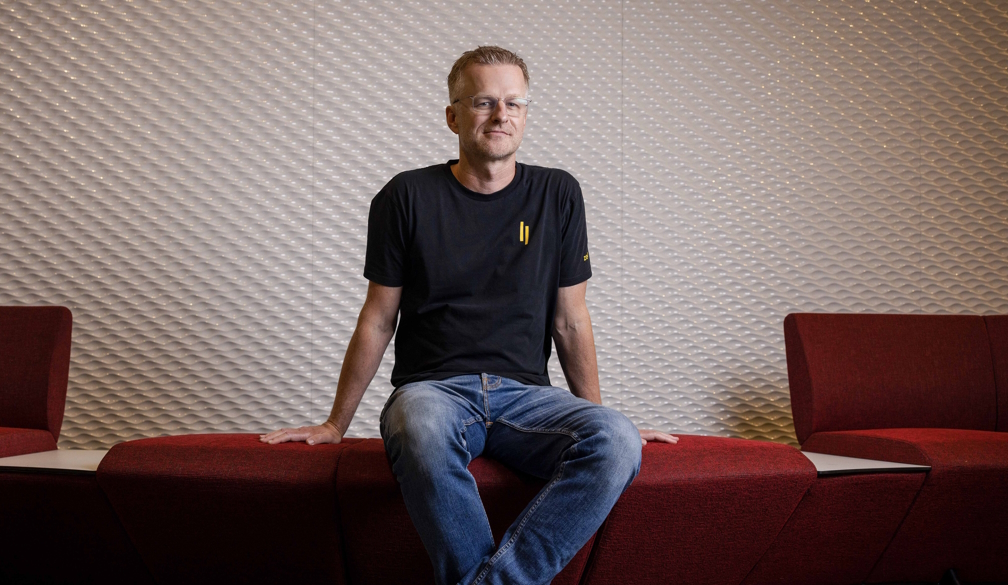 Hitting a 30,000 customer milestone, Zeller launches a new transaction account, debit card and app, enabling any type of business to replace their outdated bank with Zeller.

Zeller, one of Australia's fastest-growing companies, today announced new financial services products more than doubling Zeller's addressable market opportunity to over 2.6M businesses. Previously, Zeller's growth was driven by businesses accepting face-to-face payments with Zeller EFTPOS Terminal. Now, any business can sign up for a free, standalone transaction account and debit card to replace outdated solutions offered by Australia's traditional business banks. 
 
Zeller has established itself as a leader in payments, signing up over 30,000 businesses in under two years. With businesses demanding more cost-effective and convenient alternatives to traditional banks, Zeller has expanded its offering to encourage more businesses to use the platform as their primary financial services provider. 
 
The new Zeller Transaction Account allows businesses to store, save, and manage funds online. Zeller Transaction Account is the fastest way for any business to create a transaction account in Australia — more than 14 times faster than the fastest of the big four banks. Zeller Debit Card enables businesses to issue virtual or physical debit cards in under 25 seconds for in-store and online business expenses, to better understand where and how employees are spending. New account and card products can be managed from the new Zeller App, where business owners can create accounts, issue cards, and access detailed financial reports and insights from their iOS or Android device. 
 
A recent survey of 545 Australian business owners revealed 91% feel that their current business bank is not meeting their needs, demonstrating a clear demand for disruption and competition to Australia's outdated business banking model. 90% of those surveyed also stated they would consider moving all of their financial services to Zeller's fully-digital alternative to business banking.
 
"The need for competition in the financial services sector is still very much unmet. We are proud to support over 30,000 face-to-face businesses in under two years and are now excited to expand our customer base to include any Australian business seeking a standalone business transaction account, debit card or online invoicing solution as a best-in-class alternative to the big four banks," said Ben Pfisterer, Zeller co-founder and CEO.
 
"Businesses across Australia will no longer have to piece together a patchwork of financial products from the incumbent banks and other providers to shape a solution that meets the needs of their business. Beyond the inconvenience of disparate, disconnected software, at least 65% of Australian business owners surveyed do not feel supported by their traditional bank. Zeller will continue to expand our offering to support even more of the needs of business owners so they can transition all of their financial services to Zeller," commented Pfisterer.
With Zeller's new Financial Services solutions, businesses can:


- Instantly create unlimited, zero-cost Transaction Accounts with real-time fund transfers, insightful reporting, detailed transaction information and categorisation. 

- Issue unlimited virtual and physical Debit Cards for in-store and online spending wherever Mastercard is accepted. Debit Cards come with built-in transaction and expense reporting, categorisation, and receipt uploads. 

- Send unlimited, free online invoices within Zeller Invoices, with secure online payment acceptance via Zeller's first card-not-present payment processing solution.

- Manage all of their business finances on the Zeller App, available in the App Store and on Google Play — giving business owners the ability to create Transaction Accounts, issue Debit Cards, and review detailed business financial reports from their smartphone.  

- Access all Zeller Financial Services products for free, with no lock-in contract or recurring monthly fees.  

Zeller has exclusively partnered with leading retailer, Officeworks, to offer an industry-first distribution channel enabling customers to purchase Zeller Debit Card in Officeworks stores and online for $15. The purchase price is then credited back to the business owner's Zeller Account. Offering Zeller Debit Card at Officeworks makes it easier for non-metro businesses in particular to access essential financial services where the incumbents are lacking. 
 
"Small business customers come to Officeworks to help them start, run and grow their business. We are excited to support the launch of the new Zeller Debit Card, which will be available online and in our 167 stores across the country. The new debit card is another way we can provide essential products and services to small businesses which make an essential contribution to the local communities where we live and work," commented Jim Berndelis, Officeworks General Manager Merchandise.