Qantas Frequent Flyer members now earn Qantas Points using goCatch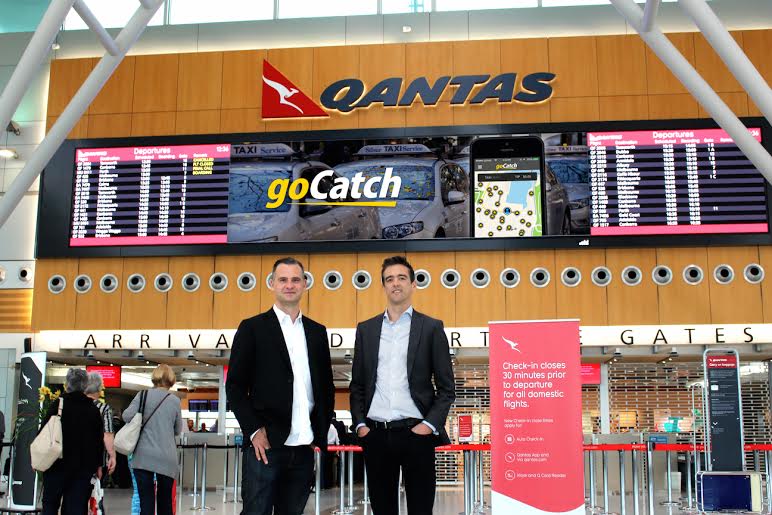 Qantas Frequent Flyer members can now earn Qantas Points for booking and catching a taxi through Australia's favourite taxi booking app goCatch.
Qantas Frequent Flyer members can earn one Qantas Point per dollar spent on taxi fares over $10. In addition, new goCatch customers will be entered into a competition to win a share of 500k Qantas Points when they add their Qantas Frequent Flyer membership details to their goCatch account and book and pay for taxi travel over $10 between 9 October and 9 November 2015.*
Qantas Loyalty Chief Executive Officer Lesley Grant said Frequent Flyer rewards are well within reach for those who maximise their points earn across their everyday spend.
"Today we offer well over 15,000 opportunities to earn points through day-to-day activities and adding goCatch means our members have yet another chance to effortlessly boost their points balance and reach rewards sooner," said Ms Grant.
"Members can effectively double-dip on points when catching a taxi if they use goCatch to book and pay for taxi fares over $10 on a Qantas Points-earning credit card.
goCatch CEO Ned Moorfield said the partnership with Qantas signalled a significant corporate milestone for goCatch.
At goCatch, we strive to provide fast, reliable and convenient transport solutions for our customers, just like the national carrier, Qantas," said Mr Moorfield.
"We already know that over 350,000 Australians have downloaded goCatch – so now there's an even more compelling reason to book and pay through our app for taxi travel.
"This partnership highlights our ongoing commitment to offering the very best products and services by allowing our customers to get where they are going faster and earn Qantas Points at the same time."

About goCatch
goCatch is an Australian multi-award winning smartphone based taxi booking and payments system, which reliably and efficiently connects taxi passengers directly with drivers from all Networks. The app allows the passenger to contact their driver directly and monitor the driver via GPS as they approach the pick-up location. With over 35,000 registered drivers and 350,000 registered passengers across all capital cities, goCatch is Australia's favourite taxi booking and payment app.
About Qantas Frequent Flyer
The Qantas Frequent Flyer program was launched in 1987 and today has over 10.8 million members. Qantas Frequent Flyer offers thousands of opportunities to earn points for activities other than flying: from buying groceries, playing golf, purchasing wine, filling up with fuel, eating at restaurants, using a credit card, through to shopping online.  Members have the chance to earn Qantas Points across their everyday spend on things they would be buying or doing anyway.  Qantas Points can be redeemed on flights, upgrades, hotels, travel insurance, gift cards or a huge range of products available via the online Qantas Store. Visit qantaspoints.com for full details.  
* Promoter: Taxi Apps Pty Ltd (Trading as goCatch) (ABN 55 149 538 616) of 71 Macquarie St. Level 1, Sydney NSW 2000. Eligible Entrants: Australian resident Qantas Frequent Flyer members aged 18 or over. Entry: Eligible Entrants will automatically receive an entry for each goCatch ride, $10 or more, (booked and paid through the app) completed during the Promotional Period, provided that they have entered their Qantas Frequent Flyer details into the goCatch app prior. Promotion Period: 12:00am on 9 Oct 2015 to 11:59pm on 9 Nov 2015. Draw: 10 Nov 2015 at 11:00am at the offices of the Promoter. Total maximum notional prize pool: $3,289. Winner notification: by email within 2 business days of the draw and published online from 15 Nov 2015 at www.gocatch.com.au for 28 days. See www.gocatch.com.au/partners/qantas/competitiontermsandconditions/ for full terms. Authorised under: NSW Permit No. LTPS/15/05837. ACT Permit No. TP 15/07501.