Expert forecasts 6 major improvements for disability sector
Written by

Sophie Harrison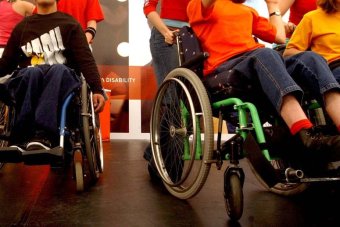 SAI Global Assurance (saiglobal.com), a leading auditor of disability service providers, has forecasted the six service improvements that people with disabilities and their families will see from the industry this year. The forecast is based on the systems and processes that providers are now setting in place, after their audits, to gain registration by the NDIS Quality and Safeguards Commission.
Disability service providers across Queensland, Victoria, Tasmania, NT and the ACT are now being audited to enable them to begin offering their services to people with disabilities from 1 July. SAI Global Assurance has conducted thousands of audits in the last 16 years – and more than 200 for providers seeking registration by the Commission. These include carers and health services, to employment services and community and day programs.
Nathan Temple, a National Human Services Programme Manager for SAI Global, says, "Most providers who are audited make significant improvements to go to the next stage – certification. Overall, the auditing, certification and verification process ensures providers fully understand their responsibilities and the regulations that govern them. We believe this is good news for people with disabilities and for the industry as a whole."
SAI Global highlights the 6 improvements that NDIS participants will experience this year:
Accurate worker screening records, such as Working With Children and police checks. Through their audits, providers are understanding the regulations around checks – and this is the biggest improvement now taking place in the industry. The definition of 'working with children' or 'vulnerable person' can catch employers out. Staff who have only occasional interaction with children and people with disabilities need checks. Volunteers and interns need checks, in addition to paid employees. Police checks are State-based, and are needed in each State in which an employee works. Some checks expire and need renewal. Finally, there are lots of workers from overseas in the sector, and they need a check of their history overseas before they can work in Victoria.
Better recording of incidents, harmful situations and accidents. Each State has rigid reporting requirements for the disability sector when incidents occur. The pre-certification audits require that disability service providers understand the State-specific incident recording and reporting requirements, and that incidents must always be registered.
Helping all people with disabilities to understand and exercise their rights. Australians with disabilities need to understand how to make complaints, and how to report incidents, a breach of their rights or abuse. They also have a right to privacy and confidentiality. They must give informed consent if their circumstances will be discussed with other people – including their parents or carers. Service providers are now providing people with disabilities the relevant information to enable them to exercise their rights. An example of such an improvement might be a wheelchair distributor giving the customer information on how to lodge a complaint about a faulty product. Or a service provider seeking their client's permission to discuss their plan, activities or costs with any other party. It is also important that people are given information in a way that they can understand.
Ensuring people with disabilities receive a high standard of continued support. Disability service providers are now putting in place strong procedures to ensure that when key staff are absent, a replacement carer will give the customer the same level of care and/or support. This procedure is crucial, as the industry tends to experience high employee turnover. Through the audit process, all providers are extremely diligent about maintaining records and putting handover processes in place.
Documenting the requirements and outcomes of participants with disabilities. Disability service providers are putting plans and processes in place, and tracking their progress, to ensure that their services are in line with the plans completed by the NDIS and related support needs. Providers who are registered for service to Indigenous peoples, or those from Culturally and Linguistically Diverse backgrounds, will have methodologies, staff training and plans to assist any specific cultural needs of those participants.
Detailed procedures for high risk activities. If a provider is being registered with the NDIS for high-risk services such as complex bowel care or tracheostomy management, it must demonstrate its staff is capable and trained to provide such services. Even if the provider currently has zero clients requiring high-risk services, if it is 'ticking the box' to register for that activity, it is putting the systems and processes in place to deal with those requirements.
To book your audit and certification or verification with SAI Global, visit: www.saiglobal.com/en-au/ndis
Registration timeline for disability service providers in each State:
Disability service providers seeking to work with NDIS participants have begun, or can begin, to meet the Provider Registration and Practice Standards set by the NDIS Quality and Safeguards Commission on the following dates:
o   1 July 2018 – services in NSW & SA
o   1 July 2019 – services in VIC, QLD, TAS, ACT, NT
o   1 July 2020 – services in WA
About SAI Global
Established in 1922, SAI Global is a global leader in integrated risk management solutions, and has supported more than 60,000 organisations across 130 countries across the full risk lifestyle. Specifically, SAI Global ensures organisations achieve compliance; meet Australian and international standards in quality, WHS, products and food safety through independent assessment, audit and certification; and are provided with training in food safety and management systems.
Companies certified through SAI Global are able to display the Five Ticks StandardsMark™ – a globally recognised symbol of reliability, quality assurance and safety. In the disability sector, SAI Global ensures providers comply with the regulatory requirements mandated by the NDIS Quality and Safeguards Commission, become eligible to receive government funding, and implement effective processes and support to ensure service consistency and improvement. Visit www.saiglobal.com