Velrada shows Innovation Minister how mixed reality and space technology can improve remote healthcare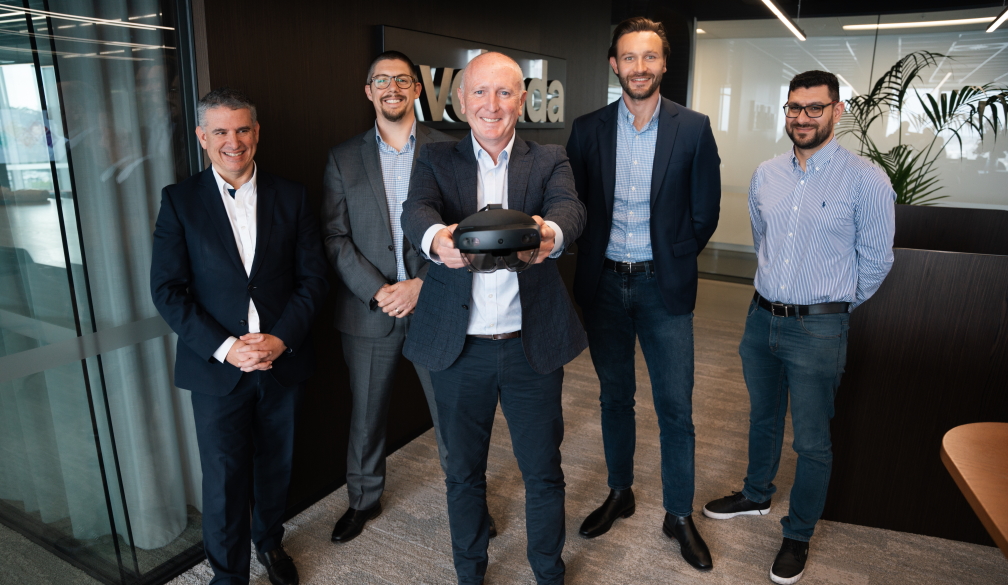 Velrada has showcased mixed reality and space technologies to the State Minister for Innovation in a demonstration of how tech can improve remote healthcare.
Velrada invited the Minister for Medical Research and Innovation and ICT, Hon. Stephen Dawson, to the company's headquarters in Perth to show him how doctors, working with remote healthcare teams, can treat patients in regional locations from hundreds of kilometres away using Mixed Reality technology.
"We showed the Minister how you can use mixed reality to help people in communities thousands of kilometers away, get support from healthcare specialists in major cities or even in a different country. Those patients can receive facilitated health assessments at home, or in their remote health centre, rather than travel to see the specialist," said Velrada's Chief Innovation Officer Dan Hookham.
Velrada recently worked with Microsoft on a project in far East Gippsland, Victoria to enable doctors to treat patients who would have otherwise needed to drive more than four hours to see the same doctor.
To enable the mixed reality system to work, Velrada used Elon Musk's Starlink remote internet technology.
"It was amazing to see the technology in action. We struggle to make sure that people in regional, remote Western Australia get access to the same quality of services and medical support the people in the cities get.
"This could be a game changer in actually making sure that people in our remote communities, particularly Aboriginal people, can get access to the services that they need," said Minister Dawson.
The Mixed Reality solution uses Dynamics 365 Remote Assist to connect the wearer to a Teams call.
It allows the specialist to be able to see what the nurse can see and to 'draw' on the patient, share imaging, and go through checklists as they need.
It connects the Specialist with the nurse in such a way that the experience for the patient is much like having the specialist physically there.
"The advantages that we get from that connectivity is the ability for remote people to receive health care from a greater range of specialists than they can currently get access to. It's like having a doctor or specialist in the room without them ever having to leave their desk," said Mr Hookham.
Velrada won the 'Microsoft Growth Partner of the Year" award for 2021 and was named global runner up for the 'Microsoft 2021 Dynamics 365 Field Service Partner of the Year Award'.