AWS and Deloitte research shows harnessing the power of data can grow business revenue
Written by

Business Daily Media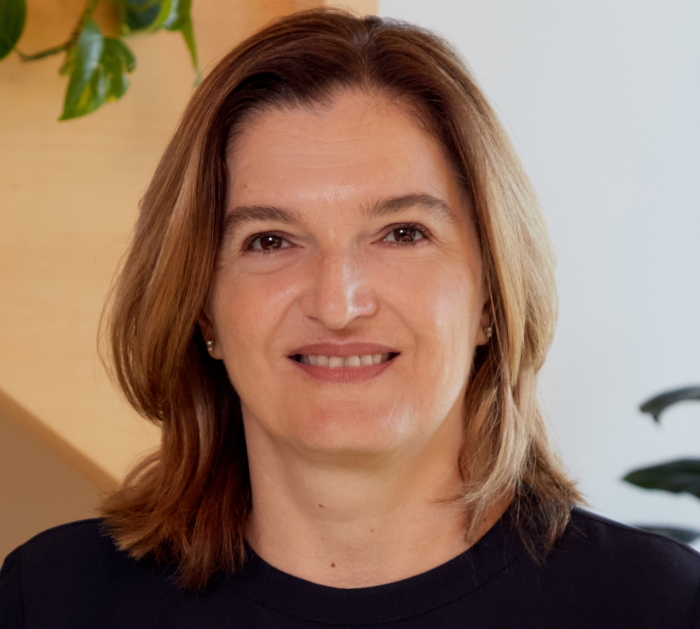 Rada Stanic, chief technologist at AWS in Australia and New Zealand
Amazon Web Services, Inc. (AWS), an Amazon.com company, released findings from a new research report, which revealed organisations in Australia and New Zealand that harness the power of data can grow their annual business revenue by 9.5% on average. For large organisations in Australia with more than 200 employees, this is equivalent to AUD $38 million in additional annual revenue. 
The Demystifying Data 2022 report, commissioned by AWS and prepared by Deloitte Access Economics, surveyed 609 senior business decision-makers in Australian and New Zealand organisations. The report measured their data maturity – the extent by which an organisation uses the data they produce – using a five-point scale, which ranges from Basic and Beginner (limited or no data strategy, not effectively capturing or analysing data), to Intermediate (emerging data strategy, data is analysed on an ad-hoc basis), to Advanced and Mastery (firmwide data strategy, analytics embedded frequently into decision-making). 
The report reveals that organisations with more than 100 employees improved data capabilities in the past 12 months with 34% achieving Advanced or Master levels of data maturity versus 16% in 2021. Almost half (48%) of organisations surveyed reported effectively capturing and analysing data can lead to improved productivity, followed by improvements in customer experience (45%), and a reduction in operating expenditure (42%). 
Surveyed organisations in the finance and insurance sector ranked the highest on the data maturity scale, with 50% of these organisations achieving Advanced or Master levels, followed by manufacturing (45%), and information, media, and telecommunication (33%). Conversely, organisations in construction, healthcare and social assistance, and retail trade have the lowest levels of data maturity, with less than 20% of surveyed organisations in these industries achieving Advanced or Master levels of data maturity. 
While there are advantages to businesses in improving data maturity, large organisations in Australia and New Zealand continue to face challenges in climbing the data maturity ladder with 42% of organisations achieving Basic and Beginner data maturity. The main barrier cited by organisations to using data and analytics was a lack of funding (44%), which has been exacerbated by COVID-19, with 49% of respondents reporting that competing priorities since the onset of the pandemic has led to less resources for data and analytics. In addition, 37% of organisations highlighted poor data quality as a barrier, which can prevent businesses from adopting more advanced data analytics. 
"We are excited to see that more organisations have advanced their data capabilities, which will help them to drive productivity, create a positive impact on the economy, while delivering significant financial returns for their business," said John O'Mahony, partner at Deloitte Access Economics. "Investing in cloud solutions will help businesses to further accelerate their data capabilities and leverage advanced analytics tools such as artificial intelligence, machine learning, and Internet of Things to achieve data driven insights. In fact, businesses that already use cloud are 71% more likely to have invested in artificially intelligence and machine learning capabilities versus organisations using on-premises data storage. To increase productivity and innovation, organisations should have a clear and practical roadmap for advancing on the data maturity ladder, invest in attracting and retaining talent, and leverage the right technology to reap the full benefits." 
AWS's commitment to helping organisations accelerate data maturity
According to the Demystifying Data report, one third of organisations in Australia and New Zealand (35%) reported access to skilled resources as a barrier to developing their data and analytics capabilities. To improve data maturity, 33% of surveyed organisations prefer to upskill their current employees to grow their data and analytic capabilities, followed by outsourcing to other organisations (24%), and hiring skilled staff (24%). 
AWS is deeply invested in helping local organisations address the digital and cloud skills shortage and bridge the data maturity gap through education. In 2021, AWS launched AWS Data Lab in Australia and New Zealand, which is a complimentary program that brings customers and AWS data specialists together to solve complex data challenges in tangible ways leveraging cloud. By working with local customers such as TEG, Fantom, and Intellihub, and other organisations, AWS Data Lab is helping customers across Australia and New Zealand to accelerate their data maturity journey. 
AWS also offers a range of self-paced digital courses such as Data Analytics Fundamentals as well as industry-recognised certifications such as the AWS Certified Data Analytics credential, which is intended for individuals with experience and expertise working with AWS services to design, build, secure, and maintain analytics solutions. AWS has trained over 200,000 individuals in Australia on cloud skills since 2017. 
"Data can be an invaluable source of growth for organisations in Australia and New Zealand. The key is recognising its inherent value, analysing it effectively, and building a data-driven culture. No matter what stage organisations are in their data journey, AWS is committed to helping customers leverage the scalability, cost efficiency, and security of the cloud to scale their data projects and unify their data to drive productivity and innovate on behalf of their customers," said Rada Stanic, chief technologist at AWS in Australia and New Zealand. "Organisations will also benefit from building data skills within their teams, which may involve upskilling current staff through on-the-job training and training courses or collaborating with organisations such as our extensive network of AWS Partners. As organisations increase their data maturity, it will transform how they go about solving problems and building customer experiences, which will lead to breakthroughs in all industries including healthcare, finance, retail trade, and manufacturing operations." 
Swoop Aero is an Australian drone logistics company founded to transform how the world moves, making access to the skies seamless. From medical transport to emergency management and mapping; Swoop Aero is changing how essential supplies and services are delivered and overcoming barriers like vast distances, traffic congestion and inhospitable terrain. They have delivered more than 1 million items by drone, including vaccines and pathology samples and can assist communities through detecting bushfires, monitoring floods and even shark spotting. "Our current operations are already servicing 3.5 Million people globally, scaling to 100 million by the end of 2025. We can only do this by leveraging a mix of advanced cloud technologies, including data, analytics and machine learning, which all play a significant role in our services," said Eric Peck, CEO at Swoop Aero. "For instance, we developed a data lake on AWS which collates all the flight data from every single one of the aircraft in our fleet, over the tens of thousands of flights that we have done all around the world. With our data unified in one place, we were able to apply machine learning and IoT technology to create a digital twin which acts as a data-enhanced shadow of the fleet, which tracks the health of all aircraft in real-time. Looking forward, we will continue to deliver on our mission to provide the world's leading platform for sustainable and integrated drone logistics, which includes a greater focus on leveraging data to optimise new and existing Swoop Aero networks and delivery routes. Machine learning and process automation will soon enable one pilot to remotely operate more than 30 aircraft across multiple continents from our Remote Operations Centre in Melbourne."