carsales mediahouse launches its largest media innovation leap yet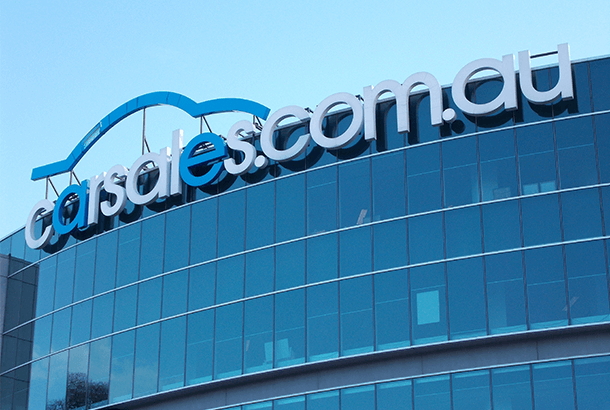 At its upfronts today, carsales debuted a new strategic direction for its long-standing media arm. The announcement sees carsales mediahouse elevate its offerings to match global digital benchmarks, while retaining its local market expertise and experience.
carsales mediahouse will deliver: people-based marketing via a new partnership with Adobe, carsales match; embrace the platform economy with a new self-service offering 'Ignition'; and champion full funnel execution of client briefs via a new in-house team of specialists, 'Fuse'.
"For 25 years, the carsales network has been helping Australians move through life. This has given us an unrivalled perspective on Australians' relationship with cars and a whole spectrum of big decision, life-affirming purchases," said carsales' Commercial Director Media (Sales & Customer Solutions), Vanya Mariani.
"It's also delivered a unique dataset which, via our team and latest technology, more than ever empowers marketers to make informed, meaningful decisions to deliver exceptional business outcomes.
"We have been evolving our operating model over the last two years to bring together the best talent, deepest insights and most innovative technology to deliver for our clients. And now it's game on," continued Mariani.
carsales match offers marketers an ability to use rich profiling data from online and offline sources tosegment and precisely target their known customers. carsales match will also allow advertisers to build look-a-likes of their customers for prospecting and target audiences to improve media efficiency.
"We are extremely proud to announce that carsales is the first Australian-based marketplace to partner and onboard Adobe's Real-Time Customer Data Platform (RTCDP), to achieve market leading personalisation for our users and media customers alike.
"carsales match enables advertisers to match both parties' first party data to personalise with precision and reduce wastage on ad spend," said Mariani.
Adobe's Asia Pacific President, Simon Tate, said, "carsales is an innovative global marketplace leader setting an example as to how brands and marketers can partner, either one-to-one or one-to-many, in a secure, governed and privacy-friendly manner.
"We congratulate the team at carsales mediahouse on the launch of carsales match. Its powerful,
people-based marketing offering will enable brands around the world to harness the power of carsales' subscribers and optimise their marketing investments like never before," said Tate.
Ignition is an easy-to-use self-service platform that enables marketing decision makers with unique insights to drive effective advertising investment. Purpose-built to offer advertisers complete flexibility and autonomy across planning, buying and measurement, Ignition helps to address modern marketing challenges.
"It makes the complex, simple," Mariani commented.
Fuse is carsales mediahouse's specialist team that brings together strategic planning services, bespoke campaign solutions, creative services and branded content.
"With carsales match and Ignition we are leveraging carsales' DNA of data and technology innovation. Fuse allows us to exercise our category expertise and strategic muscle. With this combination, carsales mediahouse is the one-stop shop for marketing solutions," said Mariani.
For further information visit carsales.com.au.