Opening A Café Shop? 7 Things You Need To Get Started
Written by

NewsServices.com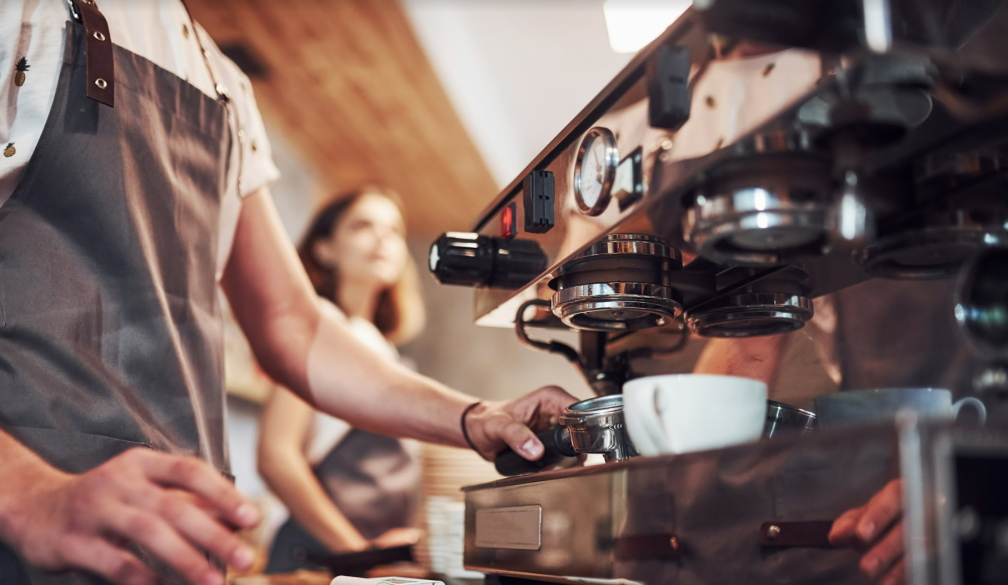 Coffee shops are popular because their ambience is naturally aesthetic, which delivers a sense of relaxation. In addition, a lot of people want their daily dose of caffeine, which helps boost their energy so they can concentrate on their work or academic tasks.  
For these reasons, creating a coffee shop is one of the best investments you can make. Since more and more customers frequent such places, the chances of this venture being profitable are quite high. 
These are the seven things you must prepare for before opening a café shop: 
Selecting the most suitable location is critical because your business has to be accessible to your target consumers. Ideally, you want this area to be close to where they work or spend most of their time, encouraging them to check out your shop.   
When choosing a business location for your café, you must consider the surrounding businesses around your ideal area. For instance, if you're only planning to sell coffee, you must build your commercial space beside a bakery or a restaurant. Also, you must check whether the neighborhood has a welcoming atmosphere for all types of consumers. 
2. Brand Name Registration 
After looking for an accessible location, it's time to register your brand name. Doing so will help you prevent regulatory issues within your local government, securing your reputation. This will also serve as proof of your credibility to your suppliers, investors, and consumers. 
When registering the brand name of your coffee shop, you have to consider its structure, originality, and registered address. Next, you have to visit the online website of the Australian Securities and Investments Commission so they can assist you with this process. 
Regardless of the industry, startup entrepreneurs can always benefit from developing a well-structured business plan. This document provides a clear guide to where you aspire to lead your organization using a set of objectives. 
When writing a business plan, you must include elements such as an executive summary, company overview, and team and management. Additionally, you must attach a sample menu with specialized beverages to set your café apart from the competition. 
Raising capital is the most important thing when opening a coffee shop. This process will provide you with enough financial assistance so you can start operating your business. Once you find a qualified investor, you can build your shop, hire staff, and promote your brand. 
But, before seeking funding, you must know how much money you should generate to run your café. Next, you may choose from a bank business loan, consumer credit card, or personal savings. To partner with an investor, you must thoroughly understand your business plan and practice your pitch. 
In a highly competitive world of coffee shops, you shouldn't just rely on the skills of your baristas. Thus, you have to provide them with modern tools that'll help them fulfill the orders of your consumers to improve customer service. Products like scales can help your staff control the ratios of each beverage. 
Another valuable pieces of café equipment you must buy are automated tamping tools that can help prevent your baristas from experiencing a repetitive strain injury. Also, you should provide an innovative espresso machine that can grind the beans and avoid beverage overflow. Furthermore, an ice maker machine can be useful so you can avoid relying on manual ice trays, which take hours to freeze ice. 
6. Mobile Website Development 
After getting all the legal documents and modern equipment, you should create an online presence for your startup café. With that, you must develop a website to provide your prospects with all the accurate information about your business. Once you have one, you can improve your brand image and establish the trust of your target customers. 
When developing a website, you must ensure that it's mobile-friendly to cater to the needs of mobile users. However, this process is time-consuming, so you must consider outsourcing a professional web designer who can make your website appear both professional and functional.
7. Social Media Marketing 
After establishing a professional website, you must promote it on social media to gain organic traffic and attract café shop visitors. These channels can also help you encourage your audience to engage with your accounts, which improves brand visibility.  
When promoting your café on social media, you must ensure that your pages look as professional as your website. Once you gain enough customers, you should encourage them to create user-generated content (UGC) and publish their posts on your website and accounts. As you receive more engagements from your audience, you should respond to them immediately to show appreciation. 
Key Takeaway 
As an aspiring café shop owner, you must ensure your brand's success to generate a high return on investment (ROI). Therefore, you should consider these seven elements before opening one. Once you do so, expect visitors to flock to your store and generate high sales, which may allow you to expand to multiple locations in the not-so-distant future.