Aussie fintech launches gold-backed deposit account as inflation bites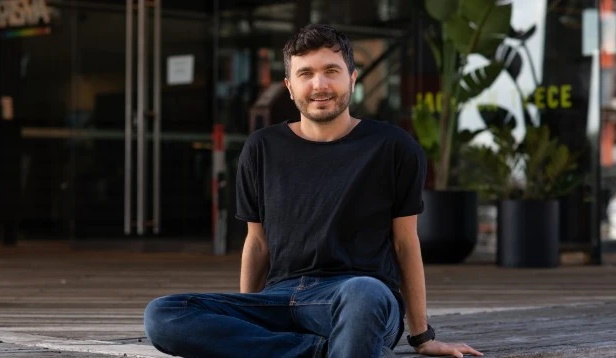 Block Earner launches gold-backed deposit account offering 4% yield during global economic downturn
Launch of Gold Earner adds to Block Earner's portfolio of products offering consumers and businesses a variety of earning options ahead of looming economic uncertainty
Sydney Australia, 18  July 2022 — Australian fintech company Block Earner today launches Gold Earner — a low-risk way to earn a fixed 4% annual yield on a product backed by physical gold — for consumers and businesses ahead of what's likely to be a challenging economic time globally.
At a time of high inflation, capital market uncertainty and cryptomarket volatility, Block Earner's gold offering, called Gold Earner, provides customers and businesses with the simplest way to buy and earn yield on gold. With Gold Earner, customers can purchase and earn a daily compounding yield on their gold holdings with no lock-in periods, no minimum deposit amounts, and low fees — with the ability to withdraw holdings at any time, anywhere in the world.
Block Earner's launch of a gold-backed product comes just a few months after the company's first launch of a fixed 7% annual yield earner. Together, customers now have the choice between products backed by gold or US dollars — two of the most stable assets in the world.
Gold Earner works by converting customers' funds into Paxos Gold (PAXG), a digital asset whose value is pegged one-to-one with the 1oz price of physical gold. Each PAXG token is fully backed by allocated London Good Delivery gold bars, stored in Brink's vaults, one of the most secure leading vaults in the world.
By purchasing PAXG, customers effectively own the underlying physical gold (in corresponding ounces), held in custody by Paxos Trust Company, which is regulated by the New York State Department of Financial Services. PAXG is also audited monthly by Withum, a nationally top-ranking auditing firm, to attest the matching supply of PAXG tokens and underlying gold — making PAXG less volatile than other cryptomarkets.
Charlie Karaboga, co-founder and CEO, Block Earner said: "Gold is considered a tier-one asset by the world's sovereign nations and central banks, and is therefore one of the best forms of long-term wealth protection. In a world of elevated risks, disruption and uncertainty on multiple fronts, gold offers lower risk, greater safety, and bigger upside than other investments.
"Effectively, gold is your capital preservation asset, and Block Earner is now providing the easiest way in Australia for consumers and businesses to get on board."
Block Earner is able to offer a 4% fixed annual yield by deploying capital to trusted partners, who are all vetted in accordance with the Block Earner risk policy, and whose investment strategies are proven, sustainable and measured. These carefully selected blockchain-focused platforms lend to institutional borrowers  who provide collateral on what they borrow — so that if market conditions change, and the underlying value of their collateral falls, the blockchain's immutable trading rules automatically liquidate collateral, ensuring Block Earner funds are protected.
In addition, Block Earner itself is also registered with AUSTRAC, which is responsible for preventing, detecting and responding to criminal abuse of the financial system.