Warren Lee, WholeLife Eastlakes Owner and Head Pharmacist discusses starting a business
Written by

Business Daily Media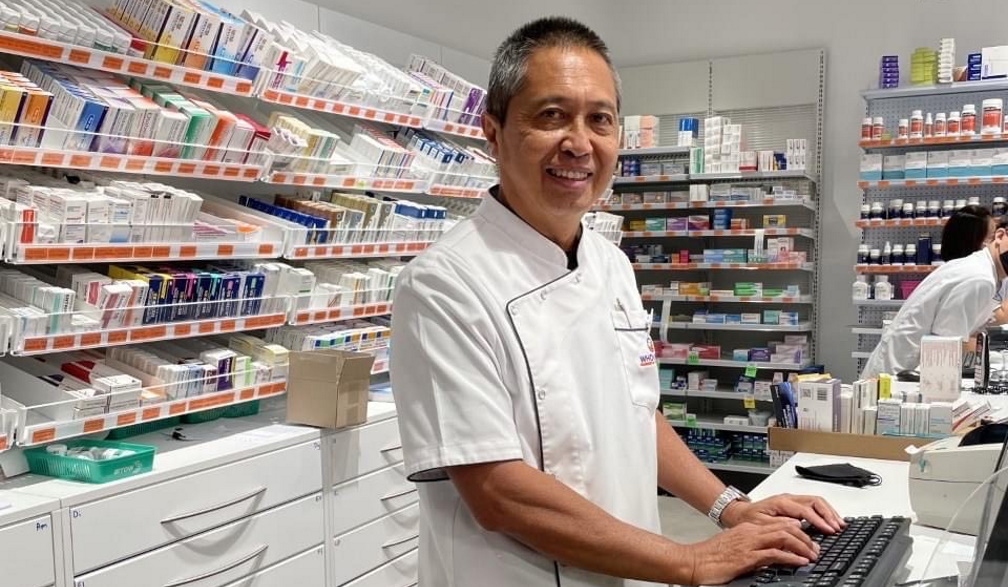 Opening a new business can be a daunting task - especially when your business offers health services, in the shadow of a global pandemic, facing staff shortages, and increased consumer demand. However, for those with an entrepreneurial spirit, and are willing to listen to what local customers want, can find great success. Pharmacist Warren Lee and his business partner, Stan Seeho did just that. After serving the local Eastlakes community for a combined 57 years in total, the pair decided to listen to their instincts and shake up the local pharmacy market. In November last year, they opened the area's first WholeLife Pharmacy and Healthfoods – a completely new concept in pharmacy that focuses on holistic health solutions in combination with traditional services – and have been reaping the awards ever since.
How did the opportunity come up for you to run your business?
Alongside my business partner, we have owned our beloved pharmacy in the Eastlakes area since 1983. During an upgrade to the centre, the owners of Eastlakes shopping centre wanted to invite businesses that "would leave a legacy", and we felt we could deliver on that brief with WholeLife. WholeLife's business model differs from traditional pharmacy – by offering natural and holistic treatments alongside pharmacy, it is truly a wellness destination for consumers looking for solutions to their health needs at every stage of life, not just when they are sick. As a pharmacist with more than 36 years' experience, including as a business owner, I believe that pharmacies should offer complete health solutions for their customers – for me, the WholeLife concept just made more sense from the perspective of business owner and health practitioner, as well as for customers.
What gap in the market does your business fulfill?
As most business owners would appreciate, I was a little nervous when we first floated the idea of this business for the Eastlakes area as there is nothing else like it. However, we saw that many new and existing customers who were shopping with us for their pharmacy needs were going elsewhere for their natural therapy needs. It showed us that there is the demand for a business that has a total solution for client health. As long-term locals, we have also seen that as the demographics have changed in the area, a different more educated consumer is looking for a pharmacy that caters for both traditional and holistic types of health solutions.
What trends do you see impacting the health and wellness industry over the next five years?
What also drew me to the WholeLife model is that they really understand customers and are ahead of the wellness trends shaping the market. In WholeLife's most recent Wellness Report, they found that over half (57%) of Australians would consider a natural health remedy if it was recommended by their pharmacist, with almost 3 in 4 (84%) agreeing that food plays a major role in recovering from illness in addition to traditional pharmaceutical products. I think the number of Australians turning towards holistic health solutions, is likely to continue to grow stronger, especially off the back of the pandemic and people's heightened awareness of preventative health measures. 
Consumers are also demanding more from their local pharmacies when it comes to the products they buy with more than half (57%) researching where products are made prior to purchase and the same (54%) willing to spend more on sustainable and eco-friendly products – which are trends I predict we'll see more of in the years to come.
I also think there will be more diagnostic tools available for consumers to help with treating and preventing disease states and WholeLife will be a forefront of meeting the demands of these consumers. Pharmacy will be more involved in the treatment of these diseases as can be seen in the recent success of the COVID-19 vaccination program through pharmacies.
How do you balance growth with the day-to-day of small business?
It's a challenge to achieve balance when the business is growing so fast. Luckily, my wife, who also happens to be the store manager, manages the day-to-day operations of the pharmacy and staff, so that I can focus on the business as a whole. Our team has really grown, with more than 20 local staff, a great dispensary team and a fantastic naturopath that look after the two fastest growing areas in the pharmacy and keep the day-to-day moving efficiently.
What are your top three learnings from your time as a business owner?
1. Treat your customers like you would like to be treated.
2. Treat your staff like family.
3. Always stay on top of what is happening in the marketplace.
WholeLife Eastlakes is located just south of Sydney's central business district. The pharmacy offers an extensive range of pharmacy products and services that Australians know and trust, as well as the country's widest ranges of natural and organic products across skincare, beauty, health foods, eco-living, and nutrition.