Why A Champagne Hamper Is A Great Corporate Gift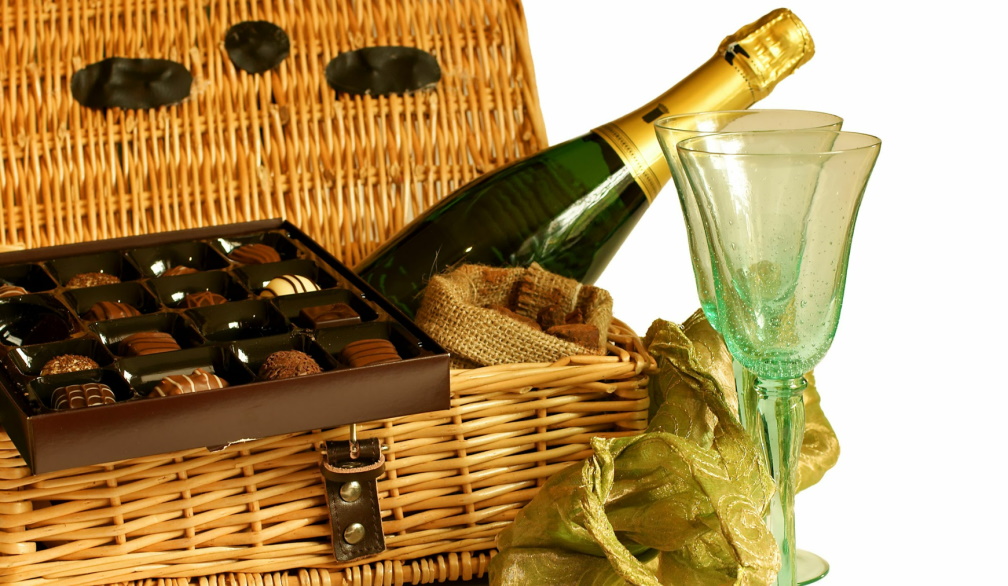 Suppose you're a business owner looking for the best corporate gift to give your employees or clients. Perhaps, it could be a giveaway during special occasions, such as the company's anniversary, holidays, or corporate events. It could also be a token that can help create a connection between you and a prospective client. 
Whatever the case may be, giving away corporate gifts can be a great way to foster business relationships and engagement between the company and its employees and customers. 
There's a wide selection of ideas to give as a corporate gift, from giving vouchers to gifting items with the company's brand and logo on them, such as pens, tumblers, mugs, shirts, and notepads, among others. But if you're looking for a unique and truly memorable token to give, why not consider gifting them a champagne hamper?
Champagne Hampers As Corporate Gift
A champagne hamper is a traditional gift basket containing favorite food items, snacks, and treats such as nuts, chocolates, and champagne. But what makes champagne hampers truly special? 
This article explains why a champagne hamper makes a great corporate gift. Read on to learn more.
1. A Special Gift To Show Appreciation 
As mentioned earlier, there are various reasons and occasions for giving corporate gifts- and employee appreciation is one of them. And because champagne hampers are unique and expensive, gifting such items can make employees feel more special, appreciated, and valued by the organization they're a part of. Moreover, receiving a special token can help boost employee morale and engagement in the workplace.
You can pick the food items you want to include in the champagne hamper based on the selection of treats the seller or supplier is offering. For instance, you can mix and match different types of chocolates and snacks, such as cookies and crackers.
In addition, business owners and managers can also print and add notes on the packaging to include a message of gratitude and appreciation for the employee's efforts and hard work.
2. A Luxurious Gift That Makes A Good Impression
While luxury champagne hampers may come with a higher price tag than generic gifts or usual corporate treats, they can also provide long-lasting positive impacts to stakeholders, especially new clients and investors. In that way, you can leave a long-lasting good impression that can help boost your brand.
You can gift champagne hampers to welcome your new clients and investors, and more so, as a token to symbolize your collaboration. Doing so can show much you value their trust and business by giving them such a unique gift they're worthy to receive. Such generosity can pay off with great respect and meaningful long-term business relationship. 
3. A Memorable Gift To Celebrate A Company Milestone 
Every company milestone deserves a treat. Major or minor milestones are crucial to attaining overall corporate success. Therefore, winning a new account or exceeding the sales quota for the month calls for a celebration. And aside from having a pizza party or treating them to dinner, why not make it extra special and consider giving your hardworking employees champagne hampers?
The same goes when celebrating a significant milestone such as the company's 10th or 20th anniversary. Or a year-end party to commemorate the wins the company had that year. Although, note that employees are used to receiving generic corporate gifts, such as mugs, storage boxes, organizers, and branded merchandise. They're also used to receiving free movie tickets, spa, and shopping gift certificates. 
With that in mind, employers can make a corporate event more special by giving their employees a champagne hamper that's beautifully packed. Surely, they won't forget such a kind gesture. And because the treats and wines were carefully chosen and come from the best suppliers, champagne hampers can make a big surprise. 
But aside from your employees, you can also extend that celebratory mood by gifting hampers to your clients. After all, they're also part of your success. These beautiful personalized gifts are available for sale online and in brick-and-mortar gift stores. Also, champagne delivery services are available. You can request a personalized name and message printing on each hamper to make it more memorable.
Wrapping Up
There's no doubt that champagne hampers can make for unique, special gifts that you can give to your employees, customers, stakeholders and investors, and even prospective clients. After all, getting a champagne hamper can feel like receiving a luxury treat and getting pampered.
It's a perfect treat to show your appreciation for your team's efforts and contributions to the company's success. And more so, it can be a great way to build and foster business relationships in the industry.