An AI arms race is underway. It's imperative this powerful tool is in the right hands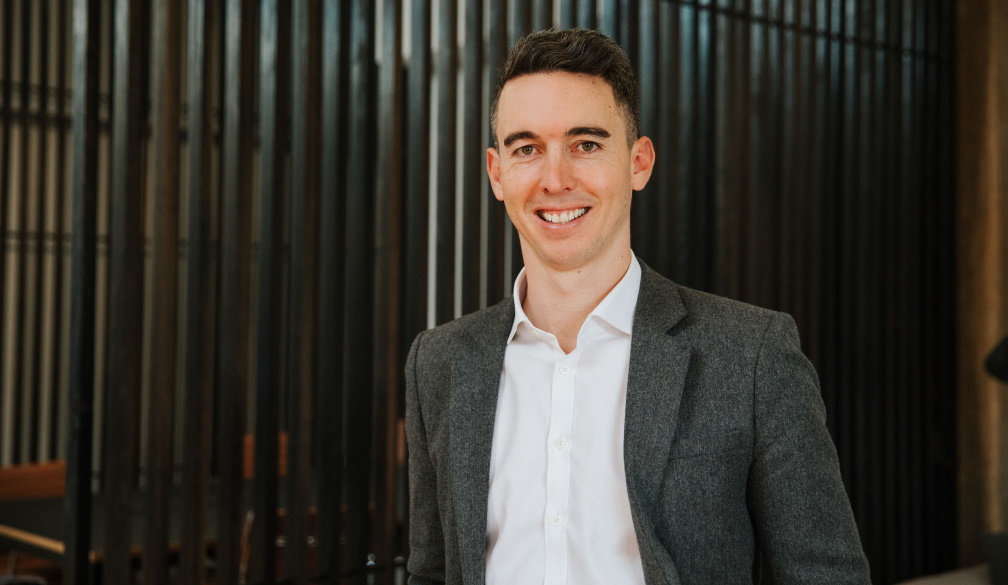 From Nuclear fusion to companionship for the elderly, completing ancient writings to identifying 40,000 new chemical weapons, Artificial Intelligence (AI) has become omnipresent in modern times. This powerful technology has potential for great good, but also profoundly negative effects - especially in regards to the rampant issue of money laundering. 
Money laundering is now mostly conducted online. As advanced technology, such as AI, becomes more readily available, so too does the volume and complexity of the crime it enables. 
So although criminals aren't necessarily getting smarter, their tools are. And AI sits squarely at the centre, allowing criminals to seamlessly and at mind-boggling speed, launder their ill-gotten funds around the hyper-connected world.
In just the last few weeks, Australia has witnessed record-breaking inflation rates, with the Consumer Price Index (CPI) having risen 5.1% and interest rates having increased by 0.25%. 
While first home buyers battle astronomical interest rates, taxes and cost of living, billions of dollars potentially made through terrorism, the trafficking of humans, animals, and drugs, and child exploitation are being funnelled through Australia's property market by criminals, in turn driving up the cost of properties.
How can hard working, everyday Australians, who just want a fair go ever compete against criminals using AI? 
It's important to remember, that although AI is perhaps one of the greatest tools of a criminal, it can also be our greatest tool in the fight against these offences.
AI is perfectly placed to do the heavy lifting required to combat money laundering in Australia. Although in its infancy, it has very real benefits for tasks that are currently burdensome or simply impossible for humans to carry out due to the overwhelming volume of AML transactions and tasks.
AI in AML Today
As money laundering cybercrimes become increasingly brazen, complex and diverse, AML industries must do everything possible to pull ahead in this AI arms race. 
AI has undoubtedly proven that it can improve quality and accuracy across a number of AML  tasks. For example, many Electronic Identity Verification (EIV) systems use AI for facial verification, document tamper detection, and technical tamper detection. It has also allowed us to filter out false positives for politically exposed people (PEP) and sanctioned people while reducing any resulting operational costs.
AML leaders are turning to AI to detect highly suspicious transaction patterns, hidden from humans due to their speed and highly distributed nature. 
Reporting can also be simplified, as AI can flag and auto-generate tasks based on results found in monitoring, verifications and sanctions. This allows compliance teams to get better answers more quickly while also meeting regulatory requirements. 
This means that AI has been greatly reducing labour costs and improving operational efficiency in AML efforts, streamlining the entire process. That said, it does not escape me for one moment that AI must overcome several concerns before it can become our trump card against money laundering.
The Concerns, Impacts and Limitations of AI
Naturally, as AI is still in a nascent stage, there is no perfect formula that can give us a solution to money laundering without any possibility of error or inaccuracies. One of the most common concerns of AI datasets is inbuilt racial and gender bias, an issue that has long existed across multiple scientific disciplines. In parallel, the question of how we ensure ethics are translated into AI practices continues to evade system and software developers.
Because of these factors, human intuition and ethical input are still of great value, and human interactions ensure individuals are supported and guided through the AML process.
The Future of AML with AI
The AI arms race is now underway, and cyber criminals will continue to breach AML systems and expose its vulnerabilities. Businesses big and small will have no choice but to fight AI with AI. The highly interconnected nature of our businesses, cash and economies means that global money laundering will never stop being an issue. 
There is hope though. Broader cross-border AML collaboration, supported by global AI datasets, may be one of the possible methods to combat this problem. Exceptional cyber security is also key to allay privacy concerns, including identity fraud. But perhaps the most effective approach for AML is to blend traditional human-driven methods and AI methods for maximum accuracy, speed and experience.
Milan Cooper is Co-Founder and Chief Executive Officer at regulation technology company First AML