Meet the Women Driving Innovation in Australian Wine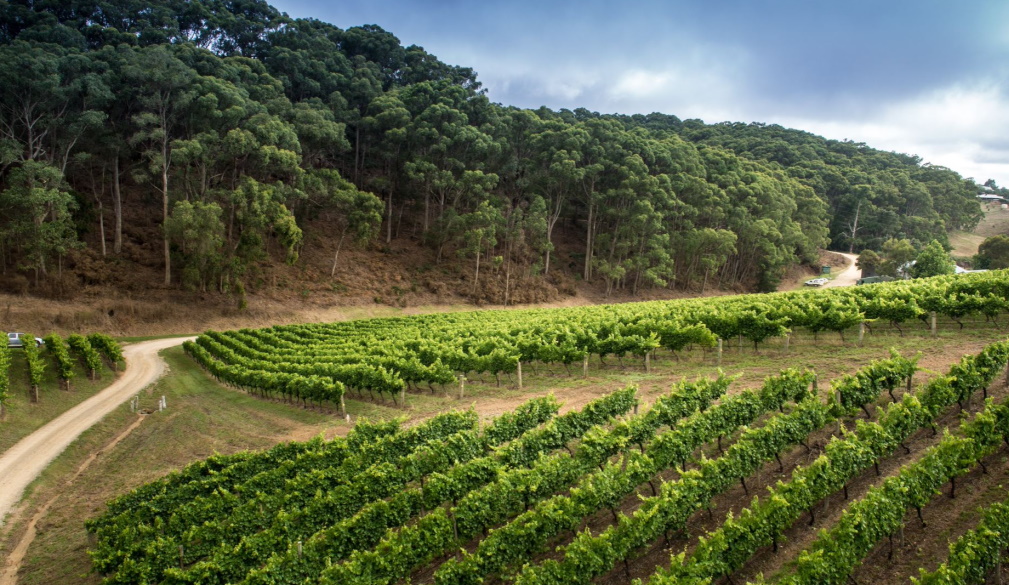 Accolade Wines - one of the world's largest wine companies - is shining a light on the talented and inspiring females behind some of Australia's most recognised wine brands. From the viticulturists and winemakers right through to the executive leadership team, there is a clear focus on innovation and sustainability in wine, from grape to glass.
With three of the top 10 wine brands in the UK and two of the top 10 in Australia, Accolade's rich and diverse portfolio is made up of distinguished wineries including Hardys, St Hallett, Petaluma, Houghton, Grant Burge and Banrock Station, as well as modern wine brands such as House of Arras, Echo Falls, Madam Sass and Jam Shed shaking up the global landscape.
One key player when it comes to innovation for the company is Sandy Mayo, Accolade Wines Chief Marketing Officer. Sandy is responsible for overseeing insights and innovation, marketing systems and processes. As a strategic brand marketer and proven leader with over 20 years' experience across the alcohol sector, Sandy has a strong track record in effectively driving brand equity and growth across different geographies at both regional and global levels.
When developing new products,  it is important to ensure not only the idea is unique enough to gain cut through in the market, but also that it meets consumers wants and needs. For example, the recently introduced Cupio Bagnums, wine bag-meets-magnum, is a product with a unique design that offers convenience, affordability and sustainable packaging all rolled into one.
"The Bagnum pouch format is much lighter in weight (approximately twenty times less than the standard wine bottle) and contributes 20% less environmental impact compared to a standard glass wine bottle. These strong eco-credentials coupled with second-to none portability, means the Bagnum is perfect for consumers looking for wine options that align with their values and quest to live a more sustainable life," Mayo says.  
The drive for innovation and sustainability is also firmly instilled in the Accolade Wines winemaking team. Helen McCarthy, Senior Winemaker at Barossa-based winery St Hallett, is a key figure in championing the versatility of the Australian classic and much-loved varietal, Shiraz. Helen is behind St Hallett's latest wine release, the new Blockhead Shiraz Nouveau. It's a contemporary, lighter style Shiraz that is best enjoyed slightly chilled.
"Although many wine drinkers have never considered serving red wine at anything other than room temperature, chilled reds are becoming increasingly popular in Australia, showcasing their delicious versatility all year round. With Shiraz Nouveau, think Rosé but with more colour and body. This wine has been crafted so it can be enjoyed chilled or served with ice, perfect for warmer months," explains McCarthy.  
"I'm a strong believer in testing the boundaries with wine, not just accepting the status quo. This is just as important in driving innovation in our industry as the product development process."
Located in the heart of South Australia's McLaren Vale region is Accolade Wines' Tintara winery, where White and Sparkling Winemaker Ella Hoban spends many long days crafting exceptional quality wine across the portfolio. Hoban notes that when it comes to innovation, sustainability must be at the forefront for winemakers.
"I think that it would be naïve of us as an industry not to start to think about the role we play in contributing to climate change as well as the impact it will have on us. To continue to make wines that we are accustomed to drinking, we need to have a holistic look at growing and producing and considering alternate varietals will likely need to form part of that picture".
Accolade Wines is committed to the sustainable growth of their business and the wider industry. Through their relentless innovation, global sustainability strategy, and the partners they engage, Accolade endeavours to have a positive impact on the industry and communities in which they operate.
 @AccoladeWines |accoladewines.com