Australian Made: .au Domains Available
Written by

arah Russo, Head of Content Marketing at Localsearch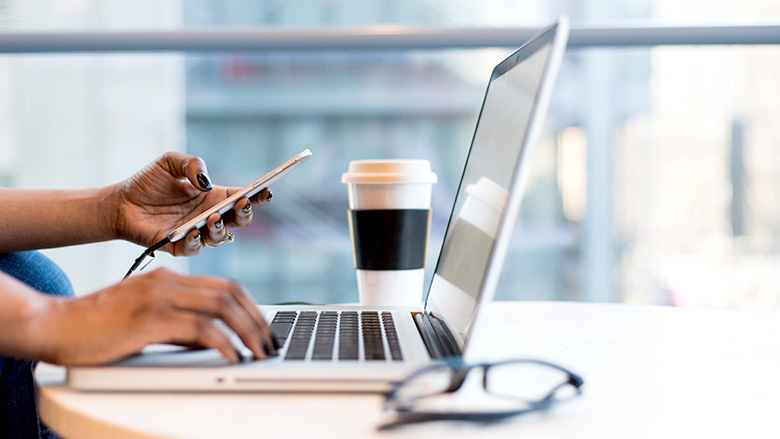 Sarah Russo, Head of Content Marketing at Localsearch, discusses why small businesses should adopt this revolutionary domain change
As of today, Thursday, March 24 2022, businesses with existing .com.au, .org.au or net.au namespaces can register for a new .au domain namespace. This is the biggest change in this area in Australia since the 1980s, but should businesses change?
This historic evolution within the digital space should be at the forefront of Australian businesses' minds to localise their domain name to reflect their position against international competitors.
If you have a business in Australia catering to an Australian audience, you should register for your .au domain namespace for the range of benefits, including:
Protecting your brand and business
Only one person can hold a specific domain namespace at any one time, so there is a chance someone could claim your business name before you if they really wanted to do so. You may be able to claim it back under if it's a case of cybersquatting but getting in first saves you a lot of hassle. Plus, it saves you from potential scams being registered under a URL containing your business name, if the wrong person were to get hold of it.
Improving trust in your business
Eligibility for a .au and similar domains requires you to have an Australian presence. When consumers see this in your website URL, they feel confident they are buying from an Australian business or someone registered to sell in Australia.
The shorter URL makes it easier to remember
Sure, .com, .net or .org only adds three letters and a character, but in today's digital age, attention spans are short. The shorter your URL, the easier it will be to remember, which means your business is easier to remember.
If you are applying for a .au before 20 September 2022, you will need to have an existing .com.au, .org.au or .net.au domain namespace, as well as meet current domain administration registration rules. After this date, anyone who meets the above linked criteria will be able to apply for a .au domain.
Many participating registrars and resellers are taking pre-registrations, including Localsearch.
Taking this next step toward an Australian made and branded business not only protects your identity within your competitor landscape, but shows how proud you and your business are to be trading and operating in Australia. It builds a reputation toward a country who is geographically separated from the rest of the world, yet still strong over the digital landscape.
About Localsearch
Localsearch provides a complete digital marketing solution catered for small businesses. Founded and headquartered in regional Queensland, Localsearch has been supporting more than 28,000 small businesses for more than 28 years. Localsearch has been nominated for multiple prestigious industry awards for a number of years in a row, including the Google Premier Partner Awards for the Growing Businesses Online Category.
For more information visit https://business.localsearch.com.au/