Bobux International announces new CEO Monica Yianakis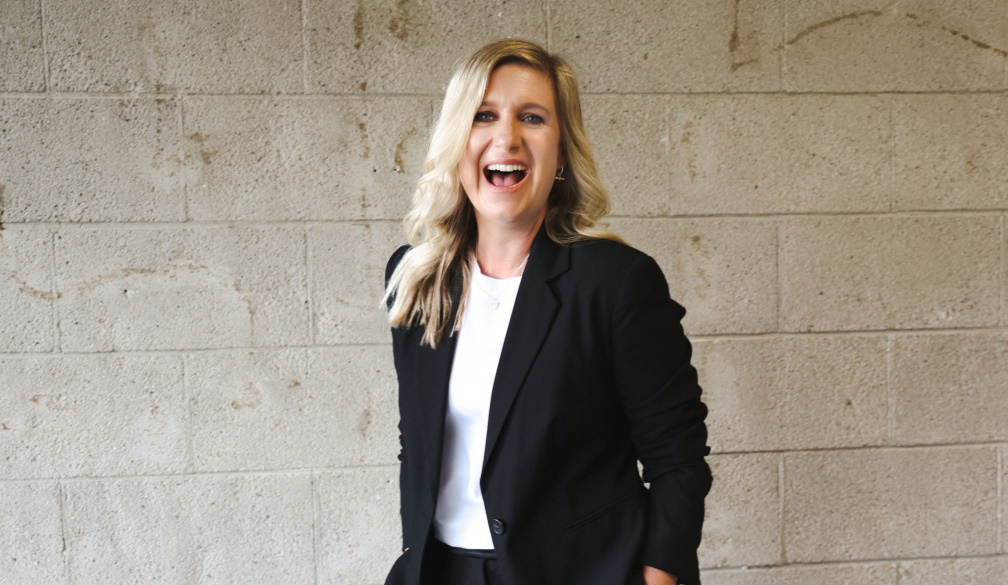 New Zealand children's footwear brand Bobux has appointed Monica Yianakis, former Strategic Innovation Director at Lion, as the company's new CEO this month.
Bobux Board of Directors Chairperson, Paul Connell, says the company is thrilled to have Monica take Bobux into its next phase of life. "Monica's extensive consumer goods and retail experience, combined with strategic leadership and brand expertise, will amplify our track record of global growth," he says.
Bobux began 30 years ago in an Auckland garage after its founders wanted to make comfortable, stylish shoes that were good for their children's feet. It's now an omnichannel global business in 43 markets around the world, including US, UK and Europe.
Connell says he believes Monica will help elevate the company into a major international brand, to become known as one of the world's leading children's shoe companies. "We're excited to see Monica's technology-focused, futurist mindset in action within the Bobux operation," he says.
Yianakis comes to Bobux from Lion (a Kirin subsidiary) where she held multiple leadership roles, most recently as Strategic Innovation Director and Retail Director where she led a staff of 200 employees. Prior to Lion, Yianakis held senior roles at Frucor, Nestle and Danone.
 Yianakis says she was enticed by the challenge of developing Bobux into a family household name, worldwide. "The potential for these revolutionary shoes is huge, while they're already being worn from New Zealand to Germany, there's so many more little feet who can make their childhood journeys in Bobux shoes," she says.
Since 2019, Bobux has experienced double-digit global growth and is a finalist in the 2021 [New Zealand] Westpac Business Awards for both Excellence in International Trade and Employer of the Year. Yianakis takes over from Acting CEO Matt Smith (currently CFO) who stepped in when Andrew Sharp departed in June 2021.
Founded in New Zealand in 1991, Bobux shoes are now known and loved the world over for their quality, comfort and foot health-centric design. Bobux shoes are with children through every stage of their foot development. Approved by podiatrists, tested by children, and recognised by industry leaders with several design awards, Bobux makes the best shoes in the world for growing feet.
Q&A with Monica Yianakis
What career path led you to this position and when did you know you wanted to lead a company?
My journey to date has been diverse but always with the consumer and brand at heart. I spent the first 12 years of my career in global FMCG Marketing, working for companies like Danone, Nestle, Suntory Frucor across New Zealand, UK and multiple European markets.
After my time in Marketing, I was keen to extend my skill set so joined Lion and spent the next six years working across Business Development, creating the start-up incubator 'Lion Ventures' and then leading Lion's Retail Business. This time really stretched me to understand all parts of a business, but also reinforced for me the importance of being led by the consumer.
I think this was at some point in my later Marketing years that I decided I wanted to lead a company. I had been lucky to work with some exceptional leaders who had had a transformational impact on some of the companies I had worked in. That's what I decided I wanted to do – as a Marketer, I always wanted to leave a brand or portfolio in a better place than I picked it up. As a leader of a business, the same is true – I love the idea of playing your part in strengthening an entity and leaving it in better stead with a brighter future.
What goals do you have for Bobux?
I'm so excited about the potential that Bobux has – it's an incredible brand, a high-quality product and can genuinely make a difference in people's lives. I'd love to see us taking this kiwi success story higher and representing New Zealand further on the global stage.
We're already represented in over 40 countries and experiencing strong year-on-year growth; I'd love to see us take it to the next level by evolving and continuing to over-deliver what parents and children are looking for around the world.
What is your biggest strength as a leader?
I think it's my ability to bring a team together and align all our people with a common direction. By working with the team to provide a clear picture of where we're going and how we're going to get there – I think this gives our people a real sense of purpose. Then making sure you balance that drive to achieve our ambition with actually enjoying the journey and having fun along the way!
I work hard to ensure I've supported the right team dynamic with a team that's moving towards an exciting future – and having lots of laughs along the way.
What attracted you to the Bobux brand?
As a Mum to two young girls, I was a loyal consumer to Bobux shoes. I loved both the design of the shoes and the podiatrist endorsement - I really felt that by buying these shoes, I was doing the best thing for my children. So when the opportunity came up to work with the Bobux team, I jumped at it. I love the idea that I'm playing a part in helping future generations have the best start to their life. It's something I'm really proud of.
As a parent of small children – can you give some insight on how this will be an advantage for you in this role?
 I think because I have two young children, I understand the juggle of parenting. I know how challenging and at the same time, rewarding, parenting is and the fact that there are lots of things that need to be considered when you're making any decisions for your kids. I also know that as a parent, you'll do everything you possibly can to help your children and give them the best start!
I hope that this gives me the ability to understand all the parts that are important to parents when making their footwear decisions for the kids – and ensuring we try to do our best in all these elements, so that we help make the decisions easier for parents around the world.
What is the key to growing and maintaining a global business in this climate?
I think there's three things that I'm really aware of in the current climate – firstly, it's all about communication. As we're a global business, we have team members all over the world and we want to keep everyone feeling part of this tight-knit team. Having a really strong communication drumbeat and ensuring everyone is 'in the loop' is critical in achieving this. Also by doing this, we can provide the support that people need in this VUCA environment.
Next is having a shared vision of success – this is critical to ensure everyone is working in the same direction and is on the same page. Lastly, as you can probably tell by everything I've said up till now, we need to stay close to our consumers. If our guiding light is to exceed their expectations in all we do, then we'll be learning, evolving and growing in order to take Bobux to the next level.
For product information, visit:
bobux.com.au