How business leaders can create an employee-first culture during COVID-19 and whilst remote working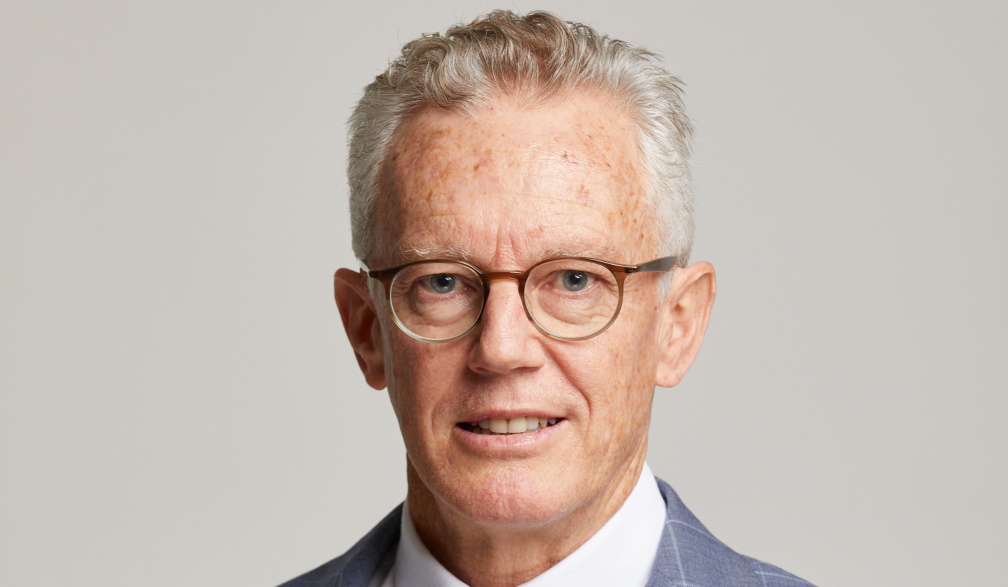 By Michael Horton, Executive Vice President & Country Manager Australia & New Zealand, HCL Technologies
COVID-19 has had an immense impact on businesses in Australia from the beginning of the pandemic in 2020, adapting to remote working and learning how to live with the virus in what most businesses are referring to as the 'post-covid recovery' in 2022.
From November 2020, 64 percent of employees working for a small to medium sized business (SME) in Australia were working remotely on a full-time or part-time basis.
A study by the Productivity Commission of Australia in October 2021, found employees who had gone from working in the office to working remotely exhibited increased productivity from 8 percent in 2020 to 40 percent in late 2021.
Along with this productivity gain, as work from anywhere (WFA) becomes the norm, business leaders face ongoing concern of employee wellbeing as work hours are extending, face to face collaboration is restricted and access to critical organisational technology and resources is limited compared to within the office environment.
Working with HCL and as a company recognised as the top employer in 17 countries, a key lesson that is relevant to any business, industry-wide is the power of an 'employee first' philosophy. This ensures employees are at the forefront of innovation where they are empowered to innovate and collaborate with each other and with customers.
As a top employer in Australia and across 16 other countries, here are four tips to improve remote working conditions and facilitate an employee-first culture that engages employees while they are straddled in a hybrid world post-covid recovery.
Stay close to your employees by tracking employee wellbeing, engagement and feedback
Studies by global software firm, Achiever have shown that remote work falters employee engagement and generates a lack of awareness from higher-ups creating challenges for business leaders to keep employees engaged and involved with the work culture.
To combat these challenges, businesses can track employee feedback over continuous intervals. This provides a mechanism even from a remote setting, to gain insights into internal processes, compensation practices, supervisor and sub-ordinate relationship and invite opinions with open arms to ensure team members feel safe, secure and valued in their job role.
This can be achieved through implementing technology processes such as 15Five, Officevibe or Culture Amp. Managers and employees can also maintain regular communication and give verbal feedback via virtual collaboration platforms such as Microsoft Teams or Zoom – if the right questions are asked.
Maintain consistent social media communication
Studies have revealed that consistent posting on your business social media accounts boosts not only audience engagement but also employee engagement, inspiration, and morale. It demonstrates interest in your employees and that you're embracing brand values through an employee-first culture, an important notion while employees are working remotely
Technology and digitising process
Ensuring all employees are well-equipped with the appropriate technology is a must whilst working remotely to ensure all employees are comfortable and feel appreciated.
Regular communications channels are a must to maintain and encourage open communication among team members, whether that be on Microsoft Teams, Zoom or Slack. It's important to regularly check-in with employees using these platforms to ensure engagement and job satisfaction remains high.
Every company should try and digitise the processes and experiences to the extent possible which would help them scale and stay closer to employees. For example, when new employees enter the business, digitise the on-boarding experience to ensure paperwork is kept minimalistic and there is an ease of process.
Provide opportunities for skill enhancement
Providing opportunities for skills enhancement, training and development is also potentially motivating and works against that feeling of stagnating in a remote environment. It helps generate an employee centric work culture that promotes appreciation, recognition and high performance to help employees feel inspired and motivated.
Development opportunities can be a highly effective and affordable solution to boost employee morale when businesses leverage in-house professionals and internal talent, team member workshops, focus group discussions or even lunch and learns.
Another option for small to medium businesses is to leverage online learning platforms that can be distributed across the organisation, giving employees the opportunity to upskill in their job positions whilst working remotely.
Highly effective online training platforms that offer an array of training experience for a variety of industries include Latitude Learning Latitude Learning Management Systems (LMS), MindFlash and Litmos.
Once implemented, these four tangible tips will help teams feel more comfortable while working remotely and actively supported within a business culture that puts employees first and at the forefront of priorities.
In the long-term, business outcomes will see a high employee retention rate and strong employer brand that will be noticed by competitors.
How is your organisation leading by example?


Michael Horton, Executive Vice President & Country Manager Australia & New Zealand, HCL Technologies
Michael Horton joined HCL in February 2014 and is the Executive Vice President and Country Manager for HCL in Australia & New Zealand (ANZ).
Michael brings with him over 30 years of experience within global IT sales and delivery. At HCL, his responsibilities include client relationships, sales, revenue and margin, as well as overseeing the successful delivery of the company's full range of services to all sectors. Prior to joining HCL, Michael was CSC's Industry Director for mining, Oil & Gas, transport and utilities sectors in Australia, Asia, Middle East and Africa regions.
Michael holds a Masters in IT Management, from Charles Sturt University in New South Wales, Australia, and an Associate Diploma in Applied Science from Edith Cowan University in Western Australia. He is Project Management Institute (PMI) certified and a certified professional and fellow member of the Australian Computer Society (ACS).
About HCL
HCL Technologies is a next-generation global technology company that helps enterprises reimagine their businesses for the digital age. Our technology products and services are built on four decades of innovation, with a world-renowned management philosophy, a strong culture of invention and risk-taking, and a relentless focus on customer relationships. HCL also takes pride in its many diversity, social responsibility, sustainability, and education initiatives.
As a leading global technology company, HCL takes pride in its diversity, social responsibility, sustainability and education initiatives. For the 12 months ended Dec. 31, 2021, HCL had consolidated revenue of US$11.18 billion. Its nearly 198,000 ideapreneurs operate out of 52 countries.