MR SIPPY, is shaking up the alcohol delivery industry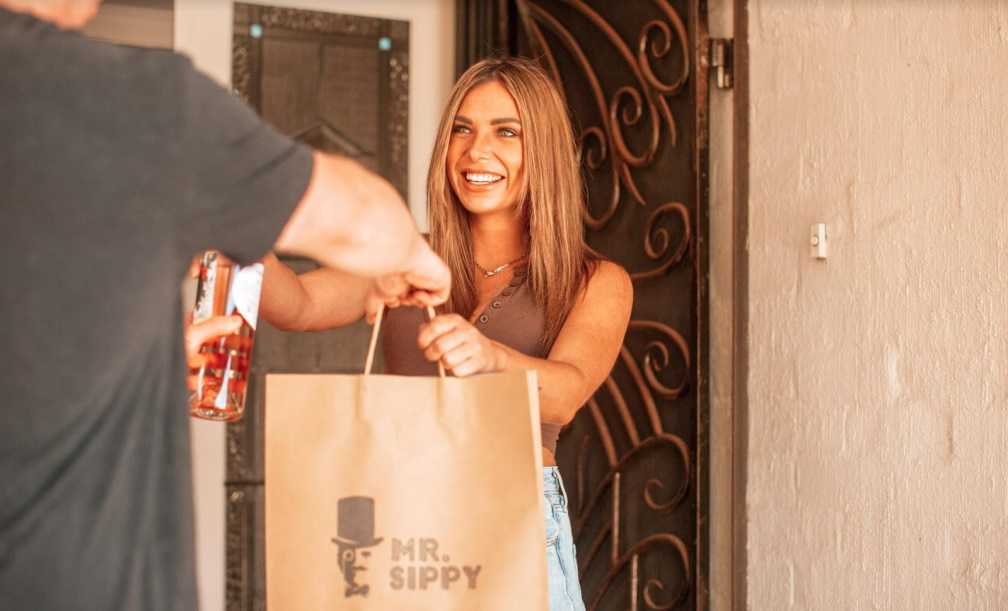 New liquor delivery service launches in Melbourne to support independent bottle shops 
A new start-up company, MR SIPPY, is shaking up the alcohol delivery industry by putting independent bottle shops on the map, just in time for the festive season. Started by a Melburnian who has been trying to shop local as much as possible, MR SIPPY delivers drinks around the city with stock sourced from a local bottle shop to the customer. 
Delivering Thursday to Sunday from 5-11pm, MR SIPPY'S on-demand service gets the beers, wines and spirits delivered quickly, usually within the hour, and it will only get faster! Currently servicing 52 suburbs across Melbourne and with plans to expand nationally, the company is taking on the bigger players and providing independent retailers another revenue stream by being part of the platform. 
Unlike the established alcohol delivery services, which are owned by big corporates and supply the stock from chains or their own stores, all of MR SIPPY's deliveries are sourced from local bottle shops. These independent businesses usually do not have the resources or time to be able to set up an online store and facilitate delivery. Plus, MR SIPPY does not charge the bottle shops anything to be a part of the service. 
And that's where MR SIPPY comes in. Melburnians simply download the MR SIPPY app, put their postcode in, browse the range and spend a minimum of $30*. The order will go through to the closest independent bottle shop available and a MR SIPPY driver will bring the booze to the door. 
So, whether it is a party that's running a little dry, a backyard BBQ that needs some more beers, a dinner that has turned into a celebration or simply that someone needs to stock up for Christmas and wants to support local while getting everything delivered, MR SIPPY has everyone covered. 
Todd Scott, 38 is the founder of MR SIPPY and has a background in hospitality, sales and tech. The idea of an alcohol delivery service that supported local came about during Melbourne's lockdown. 
"I was using different alcohol delivery services during lockdown and noticed that none of our local bottle shops were on the platforms. I, like many others, have really been trying to shop local more over recent years but by using the existing services I was just supporting conglomerate businesses." 
"After some research and found that there are 4500 independent bottle shops across the country, and they weren't being supported by the existing alcohol delivery companies. I decided to do something about it and MR SIPPY was born. 
"I have been lucky enough to be able to call some amazing people mentors on this journey of starting up MR SIPPY including Erin Deering, owner and founder of Triangl swimwear and Nick Russian, a highly respected entrepreneur and owner of Bar Bambi and Together Events. 
"After a lot of hard work and trial and error, we have now launched to not only provide these retailers with a new revenue stream and to help them compete with the multi-national players by being a part of MR SIPPY, but to enable Melburnians to support local while getting their booze delivered." 
MR SIPPY can be downloaded on the App Store and Google Play. 
MR SIPPY will also be offering extended hours over the Christmas and New Year period (closed Christmas Day), Friday 17th December – Sunday 2nd January:
Monday – Thursday 5-11pm
Friday – Sunday 12-11pm 
*New customers can claim a free delivery code when they download the app and will automatically get $10 off their first order.