How to master your shipping and fulfilment processes to win gold this peak season
Written by

George Plummer, Founder and CEO of Starshipit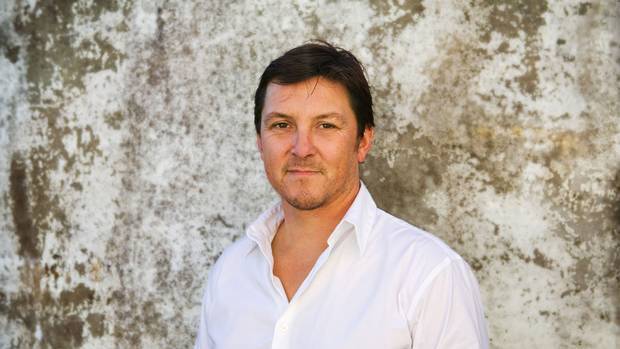 Usually lasting from October to January, the peak season is always a long-distance sprint for eCommerce retailers. The 2021 peak season could be the biggest one yet, with online sales expected to overtake physical retail thanks to the continued rise of online shopping activity. In fact, research from Roy Morgan shows that Australians are set to spend over $11 billion on Christmas presents this year, with 48% of shopping likely to be done online. 

The goal for retailers should be to boost efficiency at every level in their operations. For example, investing in the most accurate scale can help them in addressing the packing, transporting, and shipping costs that come with every single product. Small interventions like these can help avoid several unnecessary hassles and problems later on. Given how retailers need to process heavy demand during the holiday season, avoiding mistakes that can cost them later should be a top priority and focus.

Following nearly two years of disruption and uncertainty, retailers are asking themselves how they can make the most of the crucially important holiday season. The stakes are high this year, but with thoughtful preparation, retailers can guarantee winning results, and be remembered far beyond their Black Friday and Christmas sales. Here are four ways that retailers can transform their operations to come out on top this holiday season. 
Invest in an inventory management system
Proper inventory management is one of the most important keys to ensuring the peak season runs as seamlessly as possible. A lot of businesses rely on their eCommerce platforms or in some cases, spreadsheets to manually track their inventory, however these can be quite cumbersome and they can get messy, very quickly. It can be nearly impossible to track stock levels and re-order points, trying to do this manually increases the risk of errors too. 
Inventory management systems give a far more accurate measure of stock levels, backorders,commitments, and demand estimation. Some systems will even let you specify minimum and maximum levels to trigger automated re-ordering. Their data can also help to predict monthly demand, which is a surefire way to avoid under or over-ordering and increase overall order turn-around during the important peak season.
Keep your customers informed every step of the way
Retailers wanting to come out on top this peak season must invest in communicating with their customers. Today's customers expect regular updates to let them know when their order has been received and then dispatched, and then when it is in transit, out for delivery, and finally, when it has reached its destination. This has been particularly important as retailers continue to navigate the disruptions and challenges brought about by the pandemic, including nation-wide postal delays, supply chain shortages, worker strikes, border closures and social distancing measures in warehouses.
Automated shipping and fulfilment software takes the stress out of communication so you can keep your customers informed without having to lift a finger. These systems import delivery events directly from couriers and send updates and notifications with your custom branding and messaging at every stage in the order process.
Simplify your returns process with self-service returns
Research shows that 92% of customers will shop with a retailer again if they know that their returns policy is easy and hassle-free. This is why leveraging technology that enables you to offer self-service returns could be your key to success. Putting the power into the hands of your customers means they can easily navigate a branded order tracking page, enter their return details in their own time, and instantly generate their return shipping label. Not only does this eliminate archaic, cumbersome and time consuming paper forms, but it also creates a seamless and efficient customer experience. 
Leverage automation to do more with less and get orders to customers faster
Delegating repetitive tasks and low-value processes to automated shipping platforms will enable retailers to better cope with the expected surge in activity during the busy Christmas period. Automation allows businesses to do more with fewer resources, reduce overall costs, and improve the customer experience.
For example, the benefits of fulfilment software can be seen with the significant savings in time and effort achieved by automating a range of decisions relating to shipping. Shipping platforms allow you to add predefined criteria to orders so specific couriers are automatically selected based on factors such as least-cost routing, item weight and size, location and signature on delivery requirements.

For many e-commerce businesses, the steep increase in order volumes over the peak season can be a stark reminder of the importance of automation. From inventory management, customer communication and returns, to simplifying documentation and shipping decisions, automating shipping and fulfillment processes guarantees serious savings in time and effort for retailers. These increased efficiencies have an obvious positive flow on effect to the overall customer experience, meaning your brand has the potential to be remembered far beyond the peak season finish line.

By George Plummer, Founder and CEO of Starshipit