Coming around again: five customer retention strategies to help your business bounce back from Covid
Written by

Marcus McNamara, Head of APAC at Sana Commerce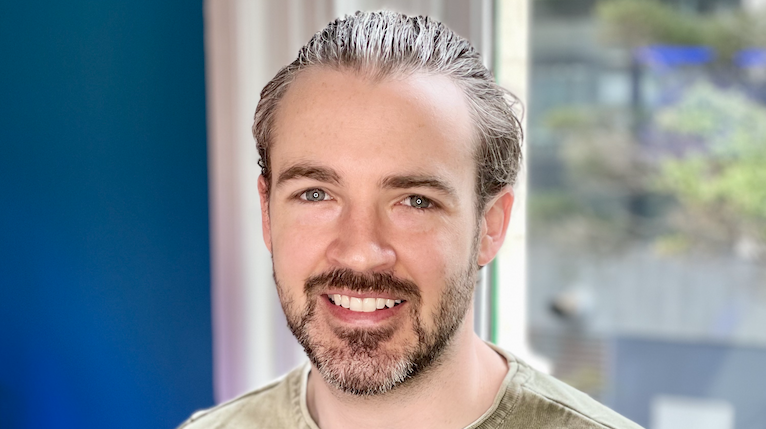 As the Australian economy continues to open up, keeping existing buyers happy will help your business get back on its feet faster, writes Marcus McNamara, Head of APAC, Sana Commerce
Feeling optimistic about 2022 as our nation's vaccination levels are rapidly rising. More than 80 per cent of us are now double jabbed and increasing, meaning life looks to be returning to some semblance of normal, sooner rather than later.
After a challenging and uncertain couple of years, Australian enterprises of all stripes and sizes are preparing for better times ahead.
The NAB Business Confidence Index rose six points to 11 index points in October, courtesy of the long-awaited end of lockdown in New South Wales, according to the bank's chief economist, Alan Oster.
"Confidence is now back in positive territory across all states and in all industries, signalling that there is broad optimism about the way recovery is tracking now that vaccine targets are within reach and restrictions are lifting," Oster observed in his commentary on the Bank's Monthly Business Survey: October 2021 results.
That, from hereon in, things can only get better is a commonly held view across the business community.
"The large improvement in forward orders provides further evidence of the strong rebound in economic activity that is underway," Oster noted. "Businesses can see that conditions are improving and that momentum should continue over coming months."
Seek the new – but keep the old
While greater momentum is likely to translate into more opportunities for your company to win new business, that shouldn't necessarily be your primary focus in the new year.

Retaining your existing customer base is every bit as important. In fact, there's research to suggest that customer retention contributes to a higher return on investment – and it costs less too.
But it won't happen by accident, unless you've cornered the market on an in-demand commodity or have specialised skills that other individuals and businesses are unable to replicate.
For the rest of us, customer retention is something that needs to be worked at – hard. Here are five strategies that will help you keep your regulars coming back for more.
Personalised customer experience
In today's ultra-competitive business climate, there's likely to be no shortage of businesses offering goods and services that are broadly comparable with your own. So, what sets your enterprise apart from these competitors and persuades your customers to keep reordering from you? Odds are, it's customer experience: broadly defined as the interactions that occur over the life of your business relationship which determine how customers perceive and feel about your organisation. Using an integrated e-commerce solution to personalise yours can help you create deeper and more satisfying connections that will continue to drive repeat purchases.
Recognition and reward
Consumers and business customers alike, we all enjoy feeling special. Those that buy from your business again and again deserve to do so. Having a loyalty program that recognises and incentivises them to continue putting their business your way makes sense. It's also an excellent investment on your part. Research has shown that loyalty program members tend to spend up to 18 per cent more than non-members.
Resales campaigns
No need to sell to the regulars cos they're already sold on your products and services, right? Actually, not. Staying connected with them via regular e-newsletters and customer surveys will ensure they're across your latest offerings and your business remains top of mind, when the time comes to put another order in.
Social media engagement
It's frequently noted that the pandemic was the catalyst for a decade's worth of digital activity, in a matter of mere months. Businesses and consumers alike are spending more time on social media platforms like Facebook and LinkedIn, researching, connecting and engaging with colleagues, partners and suppliers. Where they are, you should be too –initiating discussion, commenting on posts and leveraging the power of virtual networking to drive customers past, present and future to your organisation.
Metrics that matter
You can't manage what you don't measure. If you've yet to do so, introducing some KPIs can allow you to determine whether your customer retention program is trucking or tanking. An integrated e-commerce platform can help you tally and track the numbers that matter most: customer churn rate; repeat purchase rate; purchase frequency; average order value and customer lifetime value.
Marcus McNamara is Head of APAC at Sana Commerce, a B2B specialist providing e-commerce technologies for manufacturers, wholesalers and distributors. Follow Marcus on LinkedIn.