How businesses can invest with confidence and add digital currency as a form of payment
Written by

Sean Tolkin, CEO/Founder, Aus Merchant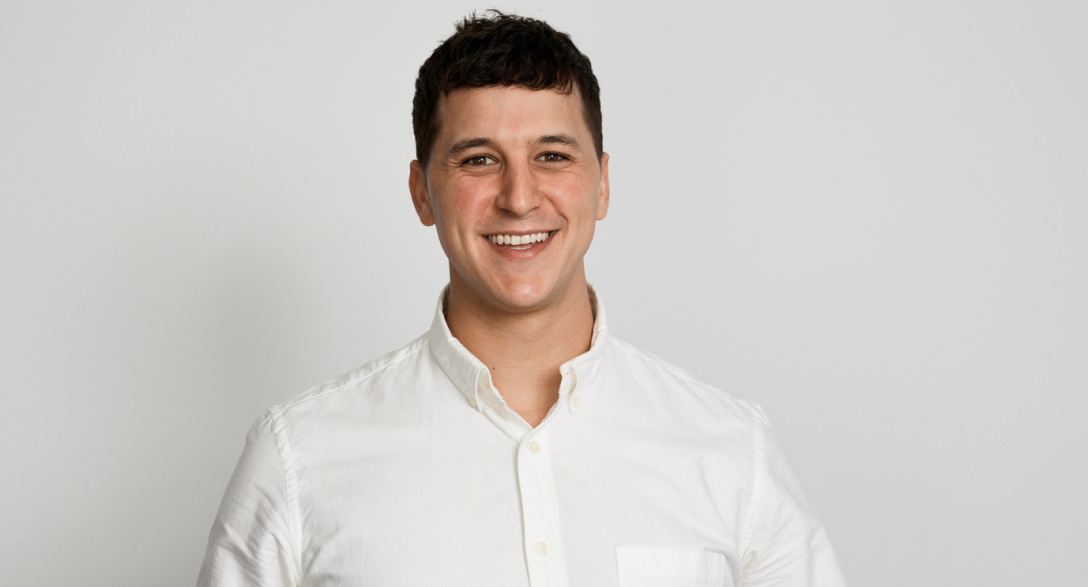 Digital currencies are on the rise. Here in Australia, our population holds the third highest uptake of cryptocurrency ownership globally, with 1 in 5 Australian adults owning a form of cryptocurrency.
Now is the opportunity for businesses to adopt crypto as another digital form of currency to be bought, sold, traded, or exchanged online for goods and services, just like traditional money.
Here's how you and your business can get started and what you need to know. 

For first timers – where and how to start
There are many business benefits of accepting cryptocurrency, from tapping into new demographic classes to accessing new capital and liquidity pools, that's why I created Aus Merchant, a digital currency provider for investors and businesses. Bridging the gap between traditional and digital currency, we help investors and businesses leverage these advantages by adopting a more efficient trading method and storing digital assets – whether they want to buy, sell, trade, hold, earn, spend or receive digital assets.
To get started
Research trusted partners in the industry

Follow thought leaders in this space as a source of truth you can rely on for information.

Open a digital asset wallet

Understand the difference between custodial and self-custody wallets

Market your acceptance of digital assets to the emerging digital asset wealth class

Take an incremental approach to the adoption of digital assets for your business

Understand the differences between native cryptocurrencies and how best to utilise them, for example between Bitcoin and Ethereum.

Update your accounting systems to leverage the benefits of blockchain ledgers

Maintain an awareness of the regulatory landscape surrounding digital assets

There are plenty of changes coming to the digital asset regulatory landscape in the works, it will be important to maintain visibility of these changes.

Ensure that your digital asset service provider is regulated by AUSTRAC for AML/CTF compliance.
How do cryptocurrencies (e.g. like Bitcoin and Ethereum) enable a decentralised financial future for investors?
Cryptocurrencies are created by leveraging a blockchain, which is a combination of distributed ledger (DLT) and encryption technology. This eliminates the need for a central bank making assets publicly verifiable and financial transactions simplified. Blockchains benefits of security, efficiency and speed are readily applicable to private and public organisations and the technology's potential helps explain why industry leaders are adopting DLT for their business.
Mitigating risks and staying safe: the buy, sell, trade, spend and swap game
Do Your Own Research (DYOR) is a term that is well-known throughout the cryptocurrency world. As a cryptocurrency investor, it is always in your best interest to "DYOR". Relying on somebody else's recommendation or hunch for your crypto Investments can become problematic.
Let's discuss some of the fundamentals.
Industry research
It is no different with cryptocurrency than it is with traditional investment sectors. When you look at the real-world industries, how do their performance hold up against competitors? For some cryptocurrencies, the technology behind them also has real-world applications, such as the case with Ethereum and its adoption by many technology and financial businesses as a tool to execute smart contracts.
Professional Information
Trust is key. When you invest in any business, you want to know more about the founders, their mission and goals, their expertise and most importantly their credibility. In the crypto space, you still want to know that same information.
Project Whitepaper
A crypto project is not the same as a cryptocurrency, but crypto projects can have a cryptocurrency. Each project should have a white-paper that documents the founders' project. This whitepaper should give you enough information to learn about your potential interest in the project and whether it aligns with your goals or has the potential to be used as a real-world tool.
Sources of Funding
One of the things you need to look into is if the founders have previously invested any capital or private equity into other investment firms and, if so, which investment firms. Follow the trail of funding and see if previous Investments were successful with positive returns.
Tips on how to embrace and take advantage of the opportunities in cryptoWe believe it's important to note that it is legal to use Cryptocurrencies in Australia. Cryptocurrency is lawful in most industrialised nations, but it is limited or outlawed in others, including China, Russia, Vietnam, Indonesia, Turkey, and Bolivia.
The Reserve Bank of Australia ruled cryptocurrencies lawful in 2017. This means that cryptocurrencies such as Bitcoin, Ethereum, Ripple, and Dogecoin are all recognised currencies. Cryptocurrency trades in Australia are subject to both Capital Gains and Income Taxes. The Australian Taxation Office (ATO) has established strict guidelines for the taxation of cryptocurrency in the country.
For my company, Aus Merchant, we are AUSTRAC registered and have built an all-in-one solution for investors looking to put their capital to work. Along with assisting investors and businesses in each step of the of buying, selling, trading, and investing process, the services we provide include:
Cryptocurrency Trading

Digital Asset Prime Brokerage

Digital Asset Custody

Trade Execution Services

OTC Cryptocurrency

Merchant Trade Network

Digital Asset Merchant Payment Gateway
How to secure your wealth and access opportunity in digital assets
There are thousands of cryptocurrencies in the market today. With so many options, it's hard to know what investment is suitable for you. Currently, the highest valued and most well-known cryptocurrency is Bitcoin. It has been the most prominent and well-known cryptocurrency since its creation in 2009.
Coming in second is Ethereum. Both Bitcoin and Ethereum are two of the most traded and reliably valuable cryptocurrencies in the market today. There are other popular cryptocurrencies that have made waves in the past few years, like Dogecoin, Litecoin, and Stellar, and most can be purchased at considerably lower prices than Bitcoin and Ethereum.
However, given the volatility of the crypto market, many smaller cryptocurrencies fail, and their investments disappear along with them. Today, we will discuss three elements of the crypto world that are less well-known than standard crypto currencies themselves, but are shaping up to be major profit-generators for investors in the years to come.
Sean Tolkin CEO | Founder
Sean Tolkin is the founder and CEO of Aus Merchant, a disruptive start-up specialising in cryptocurrency investment management, secure wallet infrastructure, a crypto payment gateway, and NFT's. Aus Merchant has been growing rapidly since its launch in June 2020 and is now empowering Australian merchants, consumers, and artists to jump into the world of blockchain technology and cryptocurrency to reach their goals. Whether that's expanding their consumer exchange capabilities, getting their cryptocurrency wallet off the ground, or creating and minting NFTs.
Part of Aus Merchant is Aus Merchant Investments which offers an AFSL authorised ASIC regulated Managed Investment Scheme that affords wholesale investors exposure to this emerging asset class, through a vehicle they are accustomed to. Aus Merchant Investments caters to wholesale and institutional investors across the spectrum, with a diverse range of funds and bespoke digital asset allocation services.
Learn more: https://ausmerchant.io/
Connect with Sean: https://www.linkedin.com/in/sean-tolkin/?originalSubdomain=au