How Thinking Inside The Box Helped Businesses Navigate The Pandemic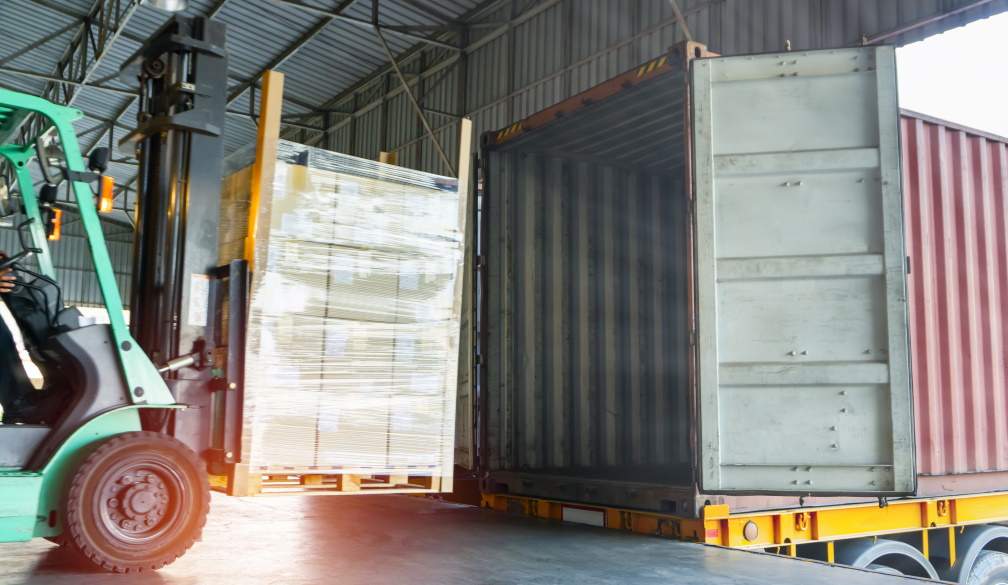 Businesses that have survived and thrived over the past 18 months have needed great adaptability, resourcefulness, imagination, and a slice of luck to be in a sector that can still operate.
Importing and manufacturing have necessitated changes and thinking outside the box like never before.
C.H. Robinson, as a global transport and logistics company with a strong presence in Australia, has had to revolutionise the way it uses sea-freight to continue to thrive and to help its partners prosper.
Pre-pandemic, traditional sea-freight consisted mainly Full Container Loads being shipped for one business but that has changed as availability has become less and costs have increased.
But with so much uncertainty for businesses over supply, availability and even the ability to operate, C.H. Robinson had to think outside the box about what was going inside the containers. The result has been allowing its partners to have far greater flexibility and margin for error by encouraging their use of Less than Container Loads (LCLs).
"As we approach the busiest time of the year for imports, businesses can avoid panic buying stock and rely on a steady and consistent supply by using consolidated services," said C.H. Robinson Vice President Oceania, Andrew Coldrey.
"Many of our customers are looking at smaller consolidated loads, increasing frequency and thereby using less warehouse space and employees to unload."
"For example, why force an auto-parts supplier to bring over a full container of parts and potentially put their business at risk through holding a large inventory, when you can fill that container with a variety of different goods for various customers," he asked.   
This is a sea-freight formula that has worked well for CoolDrive Auto Parts, which supplies more than 10,000 Australian businesses.
CoolDrive's Supply Chain General Manager, Matthew O'Shea, says "LCLs not only give us incredible flexibility but also provides that same flexibility to the businesses we supply.
"We have 200,000 parts in our catalogue coming from 600 suppliers in Asia, Europe and the Americas.
"With LCLs, we can see how new products perform without overcommitting to them. It has helped us grow our catalogue, create relationships with new suppliers and allowed us to be even more flexible and responsive to specific customer needs."
CoolDrive receives weekly deliveries through C.H. Robinson which in Melbourne uses Secon to pick up containers from the wharves, unload the LCLs at its Truganina base and deliver to customer usually with 24 – 36 hours of arrival.
Secon's Business Development Manager Daniel Considine said that the company has never seen conditions like they are right now.
"In the current climate consolidation services serve more than just space utilisation.  They are necessary for local business and economic continuity," Mr Considine said.
"Whilst congestion is ubiquitous in our industry, our ability to consolidate and work together, to share our resources, and ultimately release the pressure valve caused by congestion has proved more fundamental than we anticipated."
In a world where the tech giants have a lens firmly focused on the sharing economy platforms (i.e. Uber and Airbnb), C.H. Robinson, Secon and forward-thinking businesses like CoolDrive are well placed at the forefront of sea freight consolidation services to deliver on business expectations, alleviate congestion and ensure economic continuity, from ship to shelf.
About C.H. Robinson
C.H. Robinson solves logistics problems for companies across the globe and across industries, from the simple to the most complex. With nearly $20 billion in freight under management and 18 million shipments annually, we are one of the world's largest logistics platforms. Our global suite of services accelerates trade to seamlessly deliver the products and goods that drive the world's economy. With the combination of our multi-modal transportation management system and expertise, we use our information advantage to deliver smarter solutions for our more than 119,000 customers and 78,000 contract carriers. Our technology is built by and for supply chain experts to bring faster, more meaningful improvements to our customers' businesses. As a responsible global citizen, we are also proud to contribute millions of dollars to support causes that matter to our company, our Foundation and our employees. For more information, visit www.chrobinson.com (Nasdaq: CHRW).