Aussies set to drop $3.8 billion on sales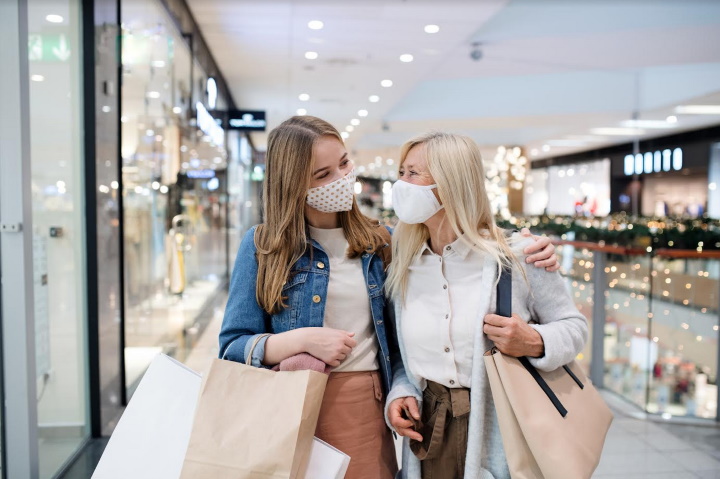 After a tough period of border closures and restrictions, Australians are set to treat themselves this sales season, according to new research by Finder, Australia's most visited comparison site.
A nationally representative survey of 1,015 respondents revealed 46% of Austraians – equivalent to 8.9 million people – plan on shopping during the deal days between now and Christmas.
The average Aussie shopper is predicted to spend $197 on sales including Black Friday and Cyber Monday – totalling a whopping $3.8 billion across Australia. 
Kate Browne, personal finance expert at Finder, said this could be the biggest sales season ever. 
"Spending has been cut largely due to ongoing restrictions so Australians are excited to splash some cash post-lockdown.
"Forking out on holidays, personal grooming and going out simply stopped being possible so many will be making up for lost time."
Finder's research shows clothing/shoes (42%), food/alcohol (33%), and electronics (25%) are at the top of Aussie's shopping lists.
Interestingly, splurging is set to be greater among men who plan to spend $234 on average compared to $162 for women.
Toys (24%) , beauty/makeup/skincare (16%), manchester/homewares (13%), travel (10%), furniture (7%) and white goods (5%) round out the top 9 most popular categories.
Browne said shoppers are starting their gift buying earlier than ever with retailers already starting to promote deals.
"People are really motivated to snag a bargain at this time of year, with some serious savings to be had just in time for Christmas. 
"We expect to see online shopping gain even more momentum as shoppers avoid crowds."
Millennials will be coughing up the most with the smashed avo loving generation intending to spend $287 – more than four times the average spend of baby boomers ($65). 
"With only seven weeks left until Christmas it's prime time to plan your wish list and compare retailers.
"Finder has put together absolutely everything you need to know: the biggest sales, the best discounts and our tried-and-tested shopping tips."

How to take advantage of the sales season:


Christmas shopping. Black Friday is one month out from Christmas. The event is getting bigger and better in Australia with many popular retailers jumping on board. Stock up on your Christmas gifts now to alleviate both the financial and time pressure that the silly season brings.  
Back to school. January can be an expensive time of year, especially if you're experiencing the financial hangover of the silly season. Consider buying things like stationery and school backpacks during the pre-Christmas or Boxing Day sales to save money.  
Workwear. If you're looking to freshen up your work wardrobe for next year then check out the pre-Christmas sales. We typically see bigger discounts on fashion and beauty during Black Friday so it's a good time to score yourself a deal. 
Don't overspend. While deals are great, remember to only buy what you really need. A bad purchase is just that, no matter what the price. Figure out how much you can afford to spend on the essentials and stick to it.