Direct is Best: Are third-party platforms a help or hindrance for restaurants?
Written by

Paul Hadida, General Manager, APAC at guest experience and retention platform, SevenRooms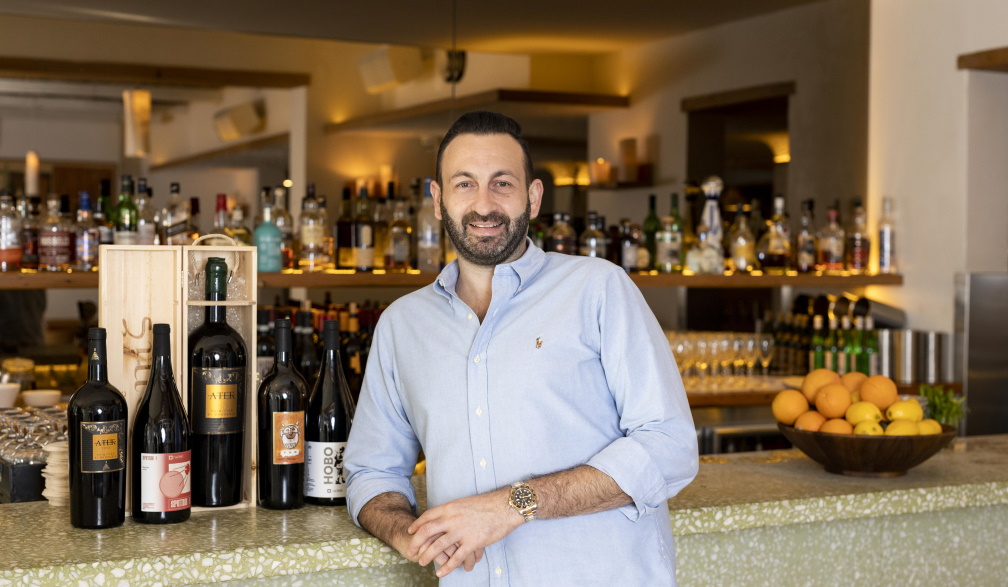 When we're hungry at home, we turn without question to third-party delivery platforms. For consumers, third-party apps have numerous benefits, such as convenience and choice. And for local restaurants and cafes, it provides access to a vast network of potential customers. But recently, third-party delivery outages have left restaurants and diners in limbo and increasing fees have put pressure on households and restaurants who are still contending with the financial impacts of the pandemic. Plus, lack of access to customer data has left restaurant operators in the dark when it comes to building long-term guest relationships.
Research from SevenRooms found that sentiment amongst Aussie diners could be changing. Almost half (45%) think it's cheaper to order directly from a restaurant, one in three (31%) believe third-party delivery platforms charge restaurants too much in fees, and 13% think third-party delivery platforms do more harm than good for restaurants. So how beneficial are third-party delivery apps for restaurants? And what is the best approach to empower restaurants and their customers in post-lockdown Australia?
Direct is best
Internationally, the industry for food delivery apps is projected to exceed AUD $400 billion by 2027, connecting hundreds of millions of consumers to hundreds of thousands of venues in cities, towns and rural areas worldwide. These numbers are significantly higher than the corresponding figures before COVID, as many restaurants outsourced their online ordering and delivery to third-parties during the pandemic. However, using third-party platforms restaurants have no direct access to their customers and, most detrimentally, can't access historic spend and order data on their guests.
Through direct delivery channels such as their website, restaurants can access approved data about their customers, including their spending habits and dining preferences, using those insights to automate personalised marketing that drives repeat business. With third-party platforms a restaurant cannot differentiate between a one-off, first-time customer and a regular, big-spending customer who orders dinner from a restaurant every week. Without those insights, it's incredibly difficult for restaurants to understand their customers, and provide the experiences that incentivise loyalty - a crucial competitive advantage for venues seeking to put the pandemic behind them once and for all.
But through direct channels and the data they provide, restaurants can develop a holistic picture of every customer, such as their spending habits, how much they tip, allergy information, their favourite dishes, and so much more. Through this data, venues can create personalised, automated marketing designed to wow guests and boost revenue and retention. Crucially, it also enables operators to not only personalise the experience for guests when they order delivery, but also understand the types of experiences they want when they dine-in.
Just like retailers target shoppers with personalised promotions designed to increase loyalty and boost revenue, so too can restaurants through direct channels where competition and commissions are non-existent. This isn't to say that restaurants should turn their back on third-party platforms. Today, the best approach for both restaurants and consumers is an approach that combines direct and third-party platforms. Afterall, many diners still find new restaurants via third-party apps, then engage with the venue through direct channels. Third-parties allow restaurants to be active in the discovery phase and acquire customers, then engage, retain and impress them on direct channels.
A 360-degree approach
At the start of the pandemic many restaurants rushed to technology. This led to quick decisions and strategies that were based on short-term survival, not long-term success. One of the biggest learnings from the pandemic is the power of direct customer relationships and a strategic, consolidated approach to technology. Venues that recognise this potential, and understand that dining-in and at-home delivery are intrinsically linked rather than entirely separate, will be those that succeed.
Today, it no longer makes sense to use 10 different systems or third-parties to do 10 different things in a restaurant. The most efficient, powerful approach is one centralised technology platform like SevenRooms that spans every function and touchpoint, helping operators collect and leverage approved data across the guest journey - whether they're dining in or ordering from home. With this 360-degree data, venues can create experiences designed to impress at every stage, from acquisition to engagement to retention.
Ultimately, the most successful venues will be those who leverage a comprehensive technology platform and data-driven personalised experiences that are more effective than one-size fits all approaches. Direct delivery is no longer a 'nice to have' but a crucial cog as restaurants turn direct relationships into the exceptional experiences that guests love, remember and recommend. This is particularly true today as tens of thousands of venues across New South Wales and Victoria attempt to make up for lost time after lockdowns in Australia's two most populous states were lifted.
As public sentiment on third-party apps continues to change, and Aussies seek to support local venues, direct delivery is a major competitive advantage. Third-party platforms still have an important role to play for discovery and customer acquisition, but relying solely on them without a robust direct approach makes it impossible to implement a 360-degree strategy that is essential in boosting loyalty and maximising revenue in the new era of hospitality.