Prezzee tops the five most innovative retail firms of 2021
Written by

Business Daily Media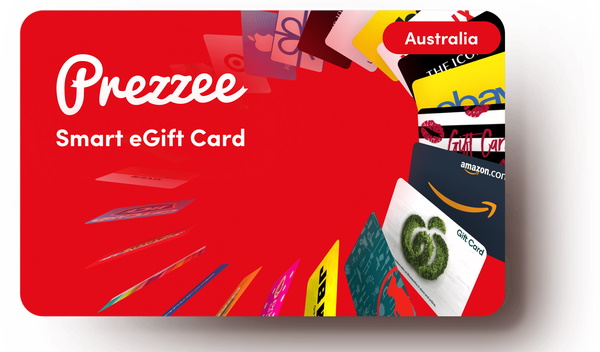 Prezzee was recognised as one of Australia and New Zealand's Most Innovative Companies. The prestigious annual list, published by The Australian Financial Review and Boss Magazine, is based on a rigorous assessment process managed by Australia's leading innovation consultancy, Inventium, in conjunction with a panel of industry expert judges. 
"We are honoured to rank first place in the retail, tourism and entertainment category. From more than 700 nominated organisations across Australia and New Zealand, we are thrilled to be recognised for our personalised eGift Card," says Tony Karp, CEO of Prezzee. 
"During these difficult pandemic induced times where our customers were navigating the restrictions imposed by COVID-19, Prezzee launched a feature to share a personalised video or audio message for no additional cost. We recognised that our customers still wanted to celebrate milestones and special occasions, and value personalised connections more than ever. We wanted to bring the joy of gifting back, and create those special moments no matter where you were in the world," explains Karp. 
Uniquely tailored to the recipient, Prezzee transformed the traditionally perceived 'impersonal' gift card into something special, and connected people - when they were unable to connect in person. Additionally, Prezzee launched a co-branded card and personalised message template for businesses to connect with their customers and employees.
To learn more about Prezzee and how the company revived the art of gifting in a global pandemic, watch this video. 
The Most Innovative Companies assessment measures a top innovation implemented in the past two years. Specifically, the judges look at how valuable the problem is that the innovation is solving, the quality and uniqueness of the solution, and  the level of impact that the innovation has had. Inventium also assesses internal elements such as innovation, culture, strategy, resources and  process, which demonstrate a sustainable and repeatable approach to  innovation. To view the full list see here. 


ABOUT PREZZEE 
Prezzee is a digital gift card solution platform changing the art of gifting. Prezzee allows you to buy, send, store and redeem digital gift cards instantly. Prezzee was designed to solve the problem of sending gift cards for both corporations and consumers. In B2B, Prezzee Business enables simple bulk sends, scheduled or delivered instantly with the option to co-brand a gift card with your corporate logo. In the consumer market Prezzee allows users to choose from 200+ eGift cards with the option to customise and personalise their eGift Card.
Website: www.prezzee.com.au
LinkedIn: @Prezzee 
Instagram: @prezzeegiftcards
Facebook: @Prezzee
Twitter: @Prezzee