The role of technology adoption for the future of IT services
Written by

Vijay Shankar, co-founder and Director Solutions Engineering at Freshworks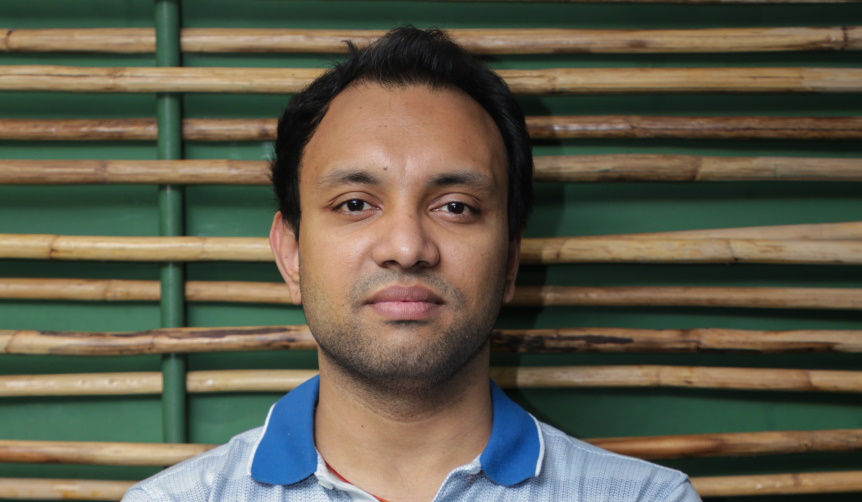 Across Australia, organisations big and small have been forced to reassess how they do business and manage processes. With much of the country in lockdown once again, managing IT operations and infrastructure has never been more important - or demanding - as the corporate network continues to merge with employee's home life. 
With almost all business activities now utilising IT infrastructure in one way or another, technology is playing an increasingly vital role in helping businesses' serve clients remotely and connect teams with minimal disruption. 
In particular, artificial intelligence (AI) is now being leveraged widely as organisations look for ways to streamline work, automate manual processes and find efficiencies across the entire organisation. Here, I explore the role of technology adoption for the future of IT services in Australia. 
Evolving IT infrastructure
Recent research conducted by IDG, on behalf of Freshworks, delved into the growing role of artificial intelligence enabled solutions within IT infrastructure, the implementation process and challenges faced by global businesses. Overarchingly, it was found that artificial intelligence is swiftly becoming mainstream when it comes to delivering impactful IT service management. 
In fact, the research uncovered that 61 per cent of respondents in APAC are currently exploring or deploying some level of artificial intelligence technology for IT service management (ITSM) and IT operations management (ITOM), with most respondents globally using artificial intelligence for chatbots (48 per cent), IT service or helpdesk (39 per cent) and information security and compliance (35 per cent). 
The findings pinpointed that IT managers in APAC were more likely to seek workflow automation (49 per cent) from the use of artificial intelligence, with EMEA tapping into it for compliance purposes while respondents in North America aimed to reduce staff workload. 
While once technology adoption, and specifically artificial intelligence, was considered a futuristic concept, this is clearly no longer the case. As businesses continue to tackle a huge increase in distributed workforces, it's evident that utilising powerful technology tools to develop IT infrastructure and find new solutions to meet customer and employee needs has now become critical. 
Delivering results to boost customer and employee outcomes 
A perfect example of a business utilising such technology tools to streamline IT services is Winc AU and OfficeMax NZ, a total workplace solutions provider. Over 43 years, the business has grown to have sales and distribution centres in every state, with 1,500 employees across Australia and New Zealand. 
As the business grew, several challenges occurred across its IT teams, directly impacting its goal of delivering a measurable IT service that was both efficient and customer-focused. The business found there was a lack of transparency across IT teams and while employees were hardworking, due to inefficient systems and a lack of optimisation of IT resources, many users weren't happy with the current processes in place. 
To tackle this problem head on, Winc AU and OfficeMax NZ enlisted Freshworks, and specifically Freshservice, to delight employees with an intuitive user interface as well as their IT team with powerful IT service management and in-depth reporting capabilities. The company witnessed significant improvements in performance and end user satisfaction following the integration of Freshservice, and the replacement of its in-house ticketing system with an Information Technology Infrastructure Library-aligned system, providing a single interface for tracking and managing all IT requests.
As businesses seek to manage increasingly distributed workforces, and pressure on IT services continues to mount, innovative technologies like artificial intelligence can play a vital role in the future of IT service management (ITSM) and IT operations management (ITOM). It's never been more important for businesses to find ways to delight their customers and employees, and the technology is within their grasp so now is the time to seize it. 
About the research 
In May 2021, IDG surveyed 850 senior and mid-level IT managers involved in these disciplines. Large organisations (5,000 plus employees) accounted for 34% of the survey base, midsize (1,000 to 4,999) for 42%, and small (250 to 999) for 23%. Collectively, the organisations are based in 14 countries and four regions: North America, UK/Europe, the Middle East/North Africa, and Asia/Pacific. In APAC, there were 100 respondents. 
For more information and to read the full report go
here
.
Vijay Shankar is the co-founder and Director Solutions Engineering at Freshworks