Osteon Medical, Australian digital dental implant business acquired by US Keystone Dental - accelerates international growth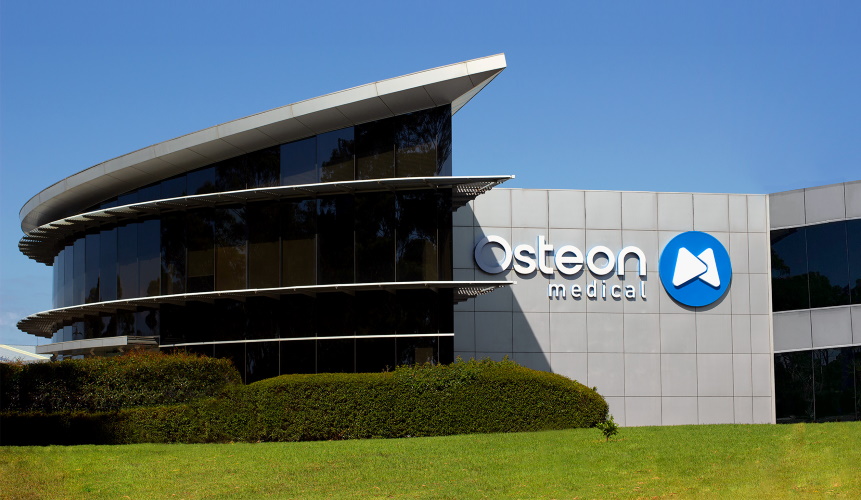 Osteon Medical, the Australian software-enabled dental implant-prosthetic innovator has merged with Keystone Dental Inc. ("Keystone"), the largest independent dental implant company in North America.
Commenting on the deal, Osteon Medical's founder and CEO, Michael Tuckman said: "Osteon Medical's industry-leading digital implant solution, caught Keystone's eye and turned what was initially a potential distribution relationship into a merger.
"Keystone is the perfect partner for Osteon Medical. Their network and experience coupled with our innovation will enable us to simplify complex procedures through technological improvements, delivering tomorrows solutions today."
While the combined companies will continue to operate independently Mr Tuckman said: "The deal with Keystone will accelerate our research and development, and our expansion into the US and EU markets, while providing career opportunities for our growing team." 
Dental practitioners and dental laboratories in the US recently trialed Osteon Medical's patented Nexus solutions with great success.
One of Osteon's most recent developments uses advanced scanning technology, the patented Nexus iOS solution, to turn around customized, precision-made, titanium-based dental prosthetics. The easy-to-use, cloud-based ordering and transfer platform, allows an end-to-end digital experience which significantly reduces conventional treatment time and increases accuracy.
"In our ongoing search for exceptional business partners, we are very pleased to be combining forces with Osteon Medical," said Melker Nilsson, CEO of Keystone.
"The combination of Keystone and Osteon enables us to offer a more comprehensive portfolio of unique and innovative solutions for our customers and partners, especially when it comes to digital workflows, increased efficiency and improved accuracy. The acquisition further provides Keystone with a significantly expanded and synergistic implant sales opportunity to both existing and new customers." 
"From modest facilities in Ringwood, Victoria in 2013 we expanded our sales into Asia and are in the process of commissioning our Japanese manufacturing plant. The US has always been recognized as one of the largest markets and we are delighted Keystone has recognized the benefits our technology has to offer them, their customers, and the global dental implant market," said Mr Tuckman.
About Osteon Medical
Osteon Medical, a commercial stage leader in digital dental implant solutions, develops innovative and advanced customised implant-retained prosthetics and advanced engineering solutions based on propriety CAD/CAM scanning and design technology. The result delivers a much more efficient, faster and accurate complex implementation procedure. Osteon is headquartered in Melbourne, Australia with dedicated production facilities in both Melbourne and Osaka, Japan. The company's products are available in Japan, Europe, and are expected to launch in the U.S. in early 2022. For more information, refer to www.osteonmedical.com & www.nexusios.com
About Keystone Dental Inc.
Keystone Dental is an oral healthcare company dedicated to the delivery of breakthrough dental implant and biomaterial technologies. Headquartered in Burlington, Massachusetts with manufacturing and distribution facilities in Irvine, California, Keystone markets its products worldwide and is the largest independent dental implant company in North America. The company's product portfolio includes proprietary offerings such as Genesis – The Biomimetic Implant System™, the TILOBEMAXX™, PrimaConnex® and Prima Plus™ Implant Systems, the DynaMatrix® Extracellular Membrane, and the DynaBlast® and DynaGraft® bone graft substitutes.  For more information, refer to www.keystonedental.com.