Camplify sees positive results for F21
Written by

NewsServices.com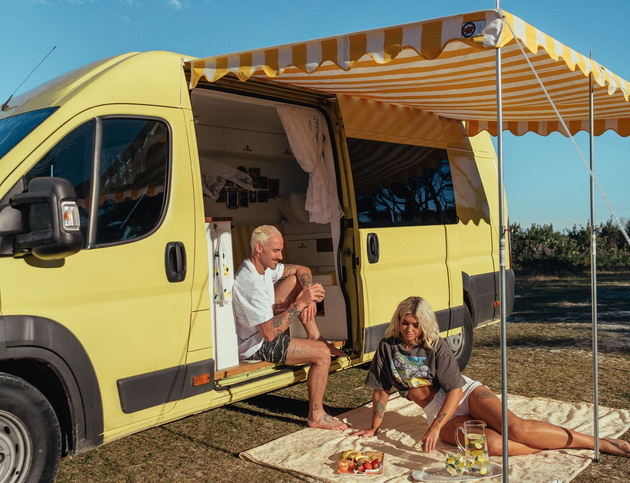 Whilst lockdowns continue across the East Coast of Australia, Camplify, Australia's leading caravan, campervan and motorhome rental platform, has still seen an increase of 128% in total bookings for the 2021 financial year compared to that of 2020. Despite the unprecedented challenges facing the industry at the moment, Camplify grew GTV by 170% to achieve a result of $32.9m, a further upgrade from the prospectus forecast of $27.8m, with every market that Camplify operates in seeing an increase in GTV.
With 14 million caravan and camper trips completed in 2020 as a whole and 62% of Australians are more likely to take a caravan or camping trip, according to data from the Caravan Industry Association of Australia (2021), the industry has been going strong over the last year.
As of January 2021 there were over 741,000 RV registrations in Australia. As such, Camplify has uncovered an opportunity to potentially capture the market and make those RVs available to rent, providing a solution to van owners who have unused RVs in their possession. This will be a favourable option for many van owners as the trend of caravanning increases, as 50% of Australians are more likely to venture on regional holidays in the future.
A key factor to its growth this financial year is the flexible and thorough approach to COVID-19 that Camplify has implemented. Initial response to COVID saw Camplify develop an automated credit system and policies to enable a simple rebooking process for customers, this combined with COVID safe training and processes provided an immediate response to the pandemic.
While bookings dropped significantly for March and April 2020, the recovery in revenue happened quickly. RVs by nature are self contained and self isolating. They enable customers to travel to remote isolated areas, so as lockdowns were lifted, many people felt more comfortable and inclined to hire an RV and head out on a road trip as a vacation.
However localised regional short contained lockdowns have limited impact on GTV results. These lockdowns have shown a trend of increasing demand significantly once restrictions are lifted. Based on the vaccine rollout programs in all countries, and the Australian government roadmap, long term lockdowns and state border restrictions should diminish in FY22. International travel however in the Australian market is likely to be significantly restricted.
CEO and Founder Justin Hales commented on the results: "Camplify is a high growth company focused on achieving core growth metrics. COVID has been a challenge to the business, however we have accelerated the business during this period, including a successful ASX listing in June 2021. The company and the board of directors are extremely pleased with the results, and the businesses focus on delivering growth for shareholders."
Following this incredible growth, Camplify is undertaking a number of projects to enable the continuation of scale in a challenging ever changing COVID market. As domestic travel becomes simpler and easier for consumers, volumes in bookings above corresponding FY21 results are expected, due to pent up demand. Camplify has already experienced this in Q4 FY21 in the UK market as restrictions eased and consumer confidence began to build.
FY22 for Camplify will be about scaling and growing in both customers, market share, and new product development. Camplify will invest from its recent capital raise into growth and scale to enable consumer activity as travel becomes a key spend for households in FY22.