Top 3 Ways — A Call Center Can Assist Your Company in Growing Sales
Written by

NewsServices.com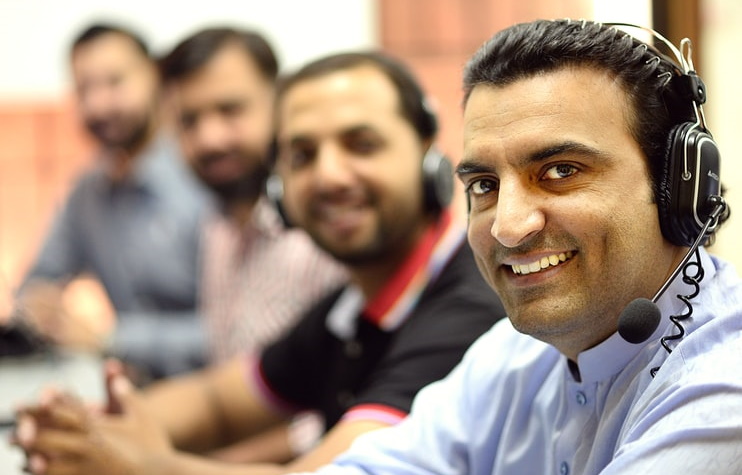 Call centers are becoming more common, especially those using Omnichannel software rather than the more typical multi-channel—the seamless integration of all kinds of phone and digital communication.
Which is only feasible through Omnichannel streams is the difference between old-fashioned, traditional call centers and today's modern, cutting-edge technology.
This technology has been embraced by Amazon, Disney, and every other major multinational corporation. It is not only available to the wealthy.
Also, any mid-sized business looking to expand their customer base, establish loyalty and retain personal relationships with their clients. The good news is that the host is available.
1. Get a jump start on the Competition.
Everyone has to begin somewhere. By 2029, if your startup implements smart, adaptive business tactics in 2019, you might be the next large-scale corporation. A decade ago, only a tiny percentage of significant firms used cloud-based call center software.
With a new era of technology on the horizon and brick-and-mortar retail coming to an end, e-commerce companies turn to call centers to ensure that intuitive customer-retailer connection is maintained, especially during peak hours.
Call Centre software firms offer various products and services, including PC support software, Chabot, and integrated customer relationship management (CRM) software.
Omnichannel cloud software enables agents to reach customers in real-time, hear their inquiries and feedback, and address issues across all communication channels.
The ability to reconnect even if a call is dropped, the option to continue conversations via chatbots, and the ability to review data about consumers are just a few of the benefits of a single channel of communication.
It's easy to understand how your company could boost its profit margins if you adopt this intuitive software before your competition.
2. Data Analysis should be taken Seriously.
Data is at the heart of Omnichannel cloud software. You won't be able to supply customers with precisely what they need when they need it if you don't have access to data, and you'll be less likely to make informed, calculated projections about the next quarter.
Even if you aren't a natural number cruncher, data analysis is a lot easier when the program does half the job for you.
Review data and make adjustments to your business due to what you discover, no matter how startling it may be. However, it should go without saying that customers appreciate outstanding service.
You might be interested to hear what some of your customers have to say about your company. Call data broadens your horizons and gives valuable information.
3. Train down on your Workers
Whether it's a tiny business or a global corporation, call Center operators may make or break a customer's experience with the organization. After hanging up the phone or winding up, the discussion, joyful, friendly, and knowledgeable clients feel happy and optimistic.
Negative attitudes, ambiguity about the topic matter, or dismal dispositions, on the other hand, can make a customer feel bad for the rest of the day. Psychologically, it's a good idea to teach your agents to be as versatile and upbeat as they can.
Hiring an articulate, natural-sounding copywriter to offer you telesales scripts, as well as training contact Center workers to understand their function as the company's voice, is a far more crucial task than many people realize.
There are many methods for identifying bright individuals. Still, email marketing is the most reliable mode of communication in the world, so that you may locate your potentials with little effort.
You're probably wondering, "How to find someone's email addresses?" Well, thanks to some dependable and intelligent companies like (GetEmail.io) that have made our lives much more accessible than before, you no longer have to worry about finding email addresses and new employees.
Since there are numerous email finder tools available on the market for you to use, for example, GetEmail.io is the most effective tool for obtaining professional email addresses in a matter of seconds! You'll get free credits just for signing up.
So why wait? Use these fantastic tools and hire the best employees for your company.
Call centers can aid your organization in various ways, and business owners and communications departments can now run cloud-based call centers thanks to breakthrough technology. These types of solutions reduce overhead expenses and enable firms to hire agents from all around the world.
Start Using Effective Call Center Sales Techniques Today!
It's critical to comprehend both your customers', reps', and company's demands, as well as how to meet those needs using technology and processes.
Conversation analytics solutions, for example, can help you listen to your consumers and streamline your QA processes. Conversational analytics and other tools can help improve agent performance while also guarantee compliance with legislation like the Mini-Miranda debt collectors must disclose the reason for their call.
Contact centers may optimize procedures and run more efficiently while retaining customer satisfaction by utilizing advanced technological solutions such as CallMiner Eureka.