Why every business needs to make the switch to paper tape
Written by

Simon McIntyre founder Woodruff and Co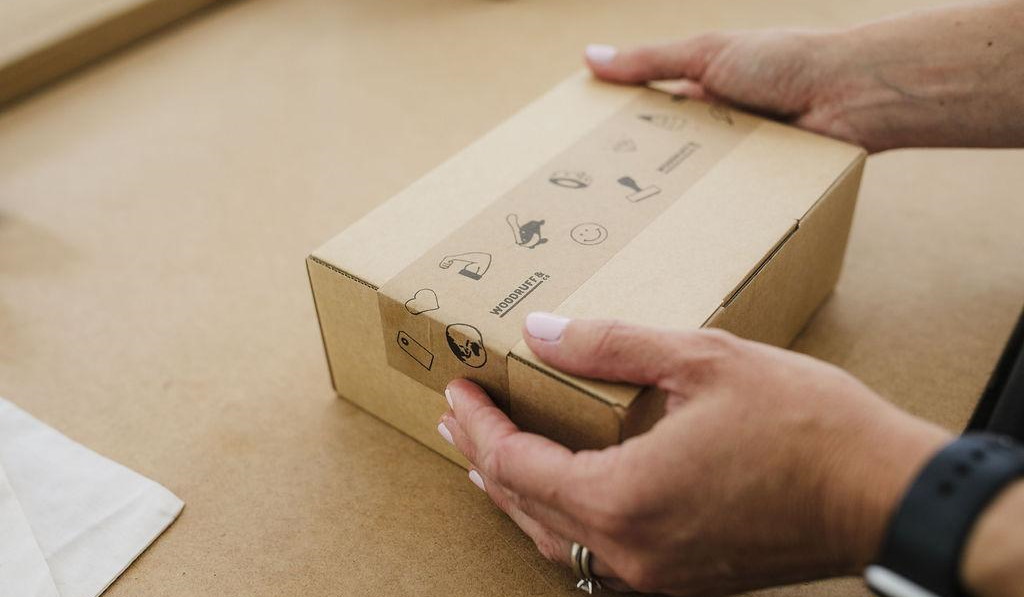 There's no doubt that plastic can be a useful material - most of us use it each and every day, so it's easy to forget the impact it's causing on our planet. Plastic can take years to break down and, in some estimates, more than five trillion pieces of plastic are in the world's oceans. Unlike food or paper, plastic doesn't rot, so can have a lasting and detrimental impact for hundreds of years to come.
Currently, 400 million tonnes of plastic are produced every year, with 40% of that being plastic that will only ever be used once, before being disposed of. The Australian Marine Conservation Society estimates that every year 8 million tons of plastic are dumped into our oceans. The impact on marine life is significant, they're swallowing more plastic than ever.
Another consideration is the process for producing plastic - 99% of which is made from fossil fuels. This includes oil and fracked gas which is dangerous throughout its entire lifecycle.


Single use plastic is slowly being phased out in Australia
We've seen significant inroads in abolishing single use plastics in Australia in recent years. Lightweight plastic bags are now banned in all states except NSW. Plastic cutlery, straws and drink stirrers are planned to be banned in five out of eight Australian states and territories over the next few years. See here for more detail on where Australian states and territories are up to with their commitments on banning single-use plastics.
At a business level, many organisations are striving to reduce single use plastic consumption. Polyvinyl chloride (PVC) and polypropylene (PP) plastic tape is increasingly being replaced by a new kid on the block: water activated paper tape (WAT).


What is water activated tape (WAT)?
If you've received an order from Amazon lately, it would have been sealed with water activated paper tape. Water activated paper tape has been popular for a number of years in countries such as the USA, and, driven largely by its environmental benefits, it's being used increasingly here in Australia.
Water activated paper tape is simple in its composition: paper (often recycled) with a vegetable based adhesive. When water is applied (with a sponge or a paper tape dispenser) the adhesive is activated and the tape becomes sticky and ready to apply to any porous surface, including cardboard and paper products.


Five reasons to make the switch to paper tape


1. Environmental impact
The environmental benefits are a large reason why most people decide to change from poly tape to paper tape. Not only is water activated paper packing tape 100% recyclable, it's also easier to produce from a manufacturing perspective. Paper tape from Woodruff and Co is also made from FSC Certified paper and is compostable.


2. Greater design options
Polyvinyl chloride (PVC) and polypropylene (PP) plastic tape can be custom-printed with your design. Because this type of tape is produced using a flexographic printing process, it requires plate production, meaning it's only financially viable to produce in large quantities.. On the other hand, water activated paper tape is easily customised using a digital print. This means custom tape can be ordered in a quantity as low as one roll, making it a cost effective option for custom packaging, particularly for small businesses that can't justify purchasing tape by the case. For larger tape orders there are many options, including multi-colour printing and custom tape widths.


3. Increased security
In addition to securing items to prevent damage, packing tape also helps to reduce item theft. Water activated tape works differently to standard poly tape as it forms a physical bond with the cardboard box, providing a secure seal (some packaging suppliers suggest water activated tape is up to three times stronger than poly tape). Paper tape is also tamper-proof, with any signs of intrusion being more apparent with water activated tape.


4. Increased strength for heavy packages
Water activated tape is stronger than it looks! With a single strip of paper tape you can securely seal parcels weighing up to 15kg. Fibreglass reinforced paper tape provides an option for even heavier packages, suitable for parcels weighing up to 25kg.


5. Increased application speed
Water activated paper tape offers faster application, with the world leader in water activated paper tape dispensers Better Packages, claiming "20% increase in packer productivity when using water-activated tape and a gummed paper tape dispenser versus using and a hand-held tape gun." (Independent research conducted by SGS North America, 2014)
For high volume packing, 20% can make a significant impact on overall productivity and the bottom line. Amazon are known to use the Better Pack BP-555 in their distribution centres for this reason. There are many options in water activated tape dispensers ranging from the Packer 3S - a simple desktop model that can be moved to different packing stations. For higher volume packing, the larger BP-333 (#1 WAT dispenser in the world) or the electric BP-555 are great options. Both work to "shoot" out predetermined lengths of paper tape to maximise packing efficiency.


You can find more information about custom water activated packing tape on the Woodruff and Co website or see many examples from customer's designs on Instagram.