Are IT Consultants Relevant to Startups?
Written by

NewsServices.com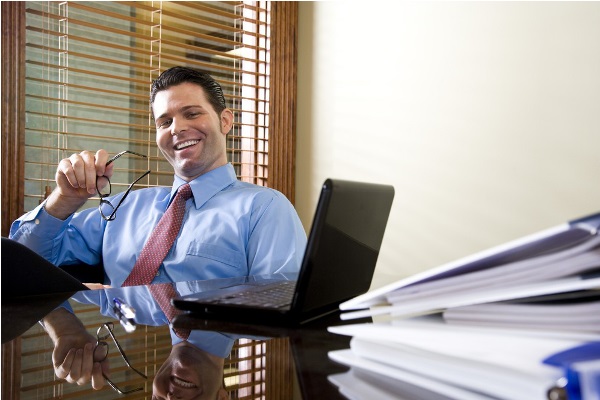 The biggest challenge facing every startup is inevitably resources. How can the company turn the minimum of time, staff and equity into maximum growth? Sometimes this means spreading responsibilities thinly across employees, or sacrificing some luxuries in favour of revenue. IT is often one of the areas on the chopping block.
But IT is an essential part of almost every business, and it's only getting more important. A recent study from Deloitte showed that companies spend just over 3% of their revenue just on IT. This might not sound like a lot, but when every penny counts it makes all the difference.
That's why lots of startups are avoiding employing full-time IT staff in favour of contracting with IT consulting services. Small businesses can reap the benefits of IT experts without having to pay salaries and provide benefits.


What is an IT consultant?


IT consultants are experts who advise businesses on their IT needs. This can include everything from implementing and integrating a specific technology to setting up a business's entire IT strategy. The main aim of IT consulting services is to introduce new technical solutions to business challenges.


What do IT consultants do?


IT consultants work with businesses in all sorts of industries and can advise on a wide range of tech topics. Exactly what they offer a business depends on their current situation, their goals, and the resources they have available. IT consulting services can help businesses with:
* Advice on specific IT problems

* Diagnosing problems and offering solutions

* Recommendations on how to make systems and processes more efficient

* Implementing new systems to help further the goals of the business

* Helping to manage IT needs for a specific project or timeframe

What can Startups Gain From IT Consultants?


IT is a cornerstone of practically every business, no matter its sector, no matter how big or small. For startups looking to expand, getting advice and input from IT consultants can be a cost-effective way of improving processes and driving growth.
Creating IT Best Practices
Smaller firms need strong IT practices from the outset, but can't afford to hire full-time internal IT staff to implement and maintain them. Getting an initial assessment from an IT consultant early on can help understand what IT needs a company has, what goals they want to pursue and how technology can help achieve those. Starting off with a strong framework in IT from an expert can help establish best practices in the long run, allowing startups to make the most of their technology without incurring the running costs of an IT department.
Ensuring Security and Compliance
Employees at SMEs are generally spread very thinly across all aspects of the company. For small startups, this is usually a necessary sacrifice to keep money coming into the business and encourage growth. However, two areas businesses can't afford to let slip are security and compliance. Being data compliant and technologically secure is an essential part of operating as a business and keeping the trust of customers. Bringing in IT consulting services is a great way for businesses to ensure they meet recognised industry standards without having to learn and implement these standards themselves, freeing up time to focus on growth.
Transitioning to New Technologies
Small businesses don't have to be technophobes to benefit from IT consultants. However, no matter how technologically literate employees are, transitioning to new technologies takes time. Learning how to implement, use and master a new system or platform can be done in-house, but it will take time away from the regular operations of the business and can stall growth. Bringing in an IT consultant can help manage the transition to new technologies, allowing staff to focus on furthering the goals of the business.
Saving Time
Generally, small businesses and startups depend on minimal staff to achieve all business goals. The same person could be responsible for administration, project management, social media marketing and managing finances, all at the same time. Each of these responsibilities takes time and resources away from driving sales and growing the business. IT management not only takes time to do, but training staff and keeping up-to-date with technological advancements is a full-time job in itself. Working with an IT consultant relieves a company of one huge responsibility, giving employees more time to focus on running a successful business.
Managing Data
One important practical part of IT management in any business is managing data. Startups might be able to manage their data in-house in the early stages of growth, but as the company grows it acquires more and more data, from customers, stakeholders and employees. The amount of data can quickly become very resource-intensive to manage. IT consultants can help with the menial but essential task of managing and safeguarding data.
Providing Insurance
Even if companies manage their own data in-house, there's always the danger of losing that data. Freak technical accidents, cybercrime or simple human error can lead to data loss at any moment and can spell disaster for a small business. Having a data backup is an invaluable insurance policy. IT consulting services can provide advice and expertise on the best practices for setting up data backups, answer your questions or even entirely manage backups and data migration.
Scaling The Business
One of the key benefits of external consultants is that services can scale with the business. As a business grows their IT needs grow with it. To meet this growing need, many businesses immediately think of bringing on more staff, increasing costs at the risk of sacrificing growth. Then, if the business starts to suffer, the additional staff might not be able to be kept on. With external consultants, businesses have the flexibility of buying additional services or changing contracts to meet their demands immediately.