Hyperautomation's role in an unpredictable world
Written by

Michael Evans, vice president ANZ at Pegasystems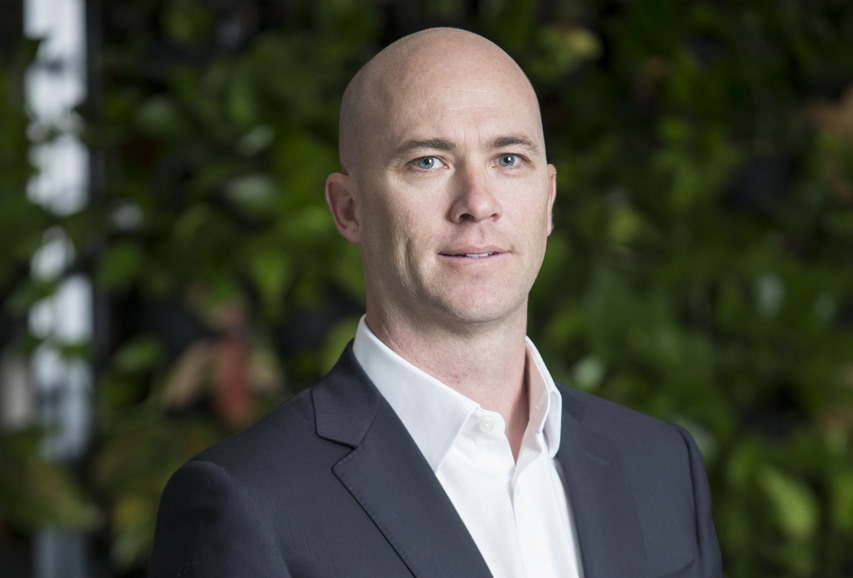 Traditional process automation followed a predictable pattern: First A, then B, C, D, and so on. But as the world grows more complex, so have the processes that make doing business convenient. Whether you want to book a holiday online, use your phone to tour a potential home in a virtual open house, or quickly replace a stolen credit card, convenient business solutions now require increasingly sophisticated automation to be effective.
Today, people are widely dispersed both physically and organisationally, yet more connected than ever. With information being collected and implemented from an increasingly wide range of sources, delivering promised outcomes to customers in a timely fashion is a matter of digesting and coordinating decentralised, complex ecosystems of information in an efficient manner. It's a complicated, unpredictable procedure, and simple process automation can't keep up.
Processes today need to be tightly inter-related, yet more flexible than ever to meet demands of customers and businesses. This means organisations need to re-invent the wheel when addressing what a process is and how it's automated.
In business, there are always unexpected events that force us to recalibrate our response when we encounter them. With heightened service expectations and increasingly personalised communications between business and consumer, it's important businesses aren't taking a one-size fits all approach in how they're engaging customers, and this is where modern process automation plays an important role.
Redefining processes for today
Automation today may mean millions of permutations happening at lightning speed and at massive distribution, but that doesn't mean it's haphazard. In fact, it requires exceptional balance to be effective.
Getting the balance right is imperative; organisations should look to apply just enough process to be responsive, without forcing users to conform to an inflexible pattern. Some transactions require more process than others – such as auditable regulatory processes – but general customer queries only need enough to make the experience easier. Businesses need to provide enough process to simplify actions without adding unnecessary restrictive structure, which will only frustrate users.
The easier the experience, the more sophisticated the technology
Customers don't care how or why something works or what's happening behind the scenes. They care that their experience is easy. For instance, today's cars are more complicated than 100 years ago, but they're also a lot easier to drive. You don't have to think about clutches, chokes, or starters. You don't even have to turn a key. The latest automotive technology helps you automatically stay in your lane, brake to avoid collision, or will even drive your car for you. But creating this simple user experience requires incredibly sophisticated layers of technology.
If the goal of technology is to make things easier, a complicated, distributed, unpredictable world requires more sophisticated and flexible processes to thread it all together. For that to succeed, process automation technology needs to function like a fabric, tying all the distributed pieces together to create a coherent process, oriented around the outcomes a customer or business is trying to achieve.
This new approach is known as "hyperautomation." Hyperautomation brings together technologies like RPA, AI, and low code in a coherent way to streamline experiences, making them better for the customer and more efficient for the business.
No need to delight, just make things easy
The more complicated and distributed a process, the easier the end user experience must be. Tasks don't always happen in the same order and customers often want to take control of their own processes – which channel they use, when they contact you, what they communicate.
It's important to always adopt the "centre-out" approach, where an organisation puts the customer at the centre and builds around them to ensure they receive a positive experience. Sadly, many organisations fail to do this and expect customers to deal with the organisation's processes, as frustrating as they may be.
Recent research by Pegasystems into customer service models found consumers' desire for self-service is stronger than ever, with 45 per cent of customers stating they are more likely to use self-service today than before the pandemic. However, while 82 per cent of consumers are willing to use self-service, almost half (46%) still don't expect it to work.
With 75 per cent of customers wanting businesses to improve self-service and 56 per cent visiting a business' website before calling, there is a massive opportunity for business leaders to improve self-service capabilities, which can only be achieved with the implementation of hyper-automation solutions.
Organisations can't possibly anticipate every single task that occurs in a particular process, so today's technology needs to identify patterns using AI and real-time data, connect the dots through APIs, and streamline processes using bots. It needs to be event-driven – whether the events come from customer behaviours or the growing flood of IoT devices connected at "the edge." And it must be fluid enough to adapt to each unique customer journey. As we head into the future, striking the right balance of "just enough" process will require a combination of insight, innovation, and open-mindedness.