4 Ways Cold Calling Can Help Grow Your Business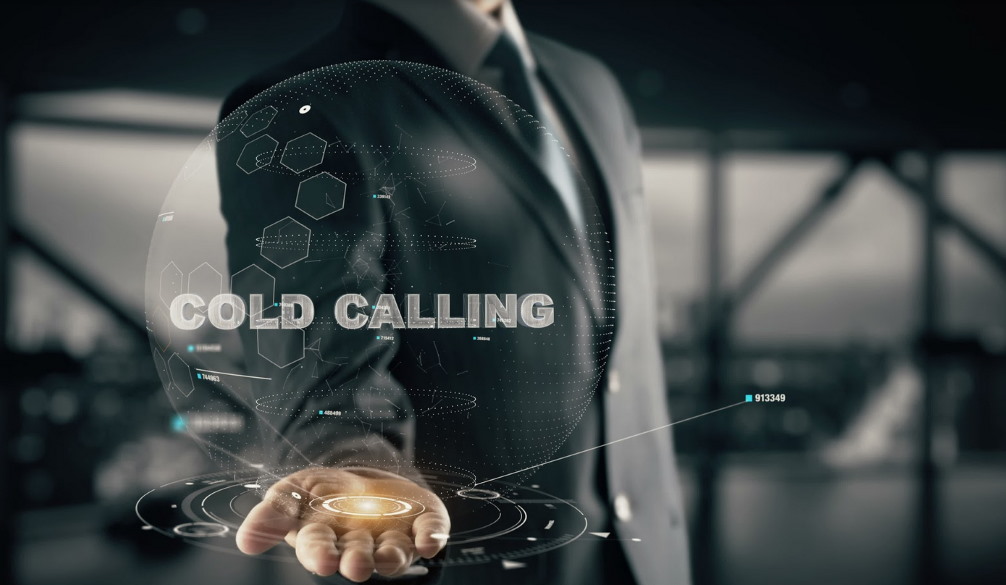 Cold calling is described as a process or method in which a salesperson from a particular entity contacts various individuals who have no experience in engaging in their goods and services. Cold calling could range from contact through phones and communication devices, messages send via social media, or even door-to-door forced interactions.
The growth of a business entails many aspects. Not every company or entity has the same growth methods, and some don't work on others. However, there's no harm in testing the waters and exploring the mysterious world of cold calling. Businesses are to be taken seriously, and any channels available to engage company growth should be engaged in.
These are some ways through which cold calling can help your business grow.
1. Helps Improve Your Communication Skills
Good communication skills are essential in the business space. It's important to know how to talk to people and deliver messages about your product or your business well. By continuously cold calling people and contacting them, you're practicing how you communicate with clients. Being able to translate a product or the essence of a business is essential for business growth.
The growth of the business can be determined by the way its objectives are translated to people via the language you use. Cold calling
services
could allow you to slowly discover what works and what doesn't. You'll be able to expand your communication skills by assessing responsiveness from the people you call, as well as analyzing various responses you get from different approaches.
Analyzing your communication skills may allow you to develop and adopt a narrative that works for all parties. Furthermore, if you have a sales pitch that you're looking to translate to the public, cold calling may grant you the opportunity to practice and perfect your pitch.
2. Allows Your Business To Feel More Real And Trustworthy
Having someone communicate with you over the phone and relate to you on a project you've heard of is much more comfortable than an email in your spam folder. Cold calling may allow a person to engage with another person and thus feel like they're engaging with a real business or entity.
Through cold calling, you can engage with someone and have a conversation with them about your product while still considering their opinion.
Cold calling helps translate a message but also prioritizes inclusivity and customer involvement. It may be worthwhile to consider incorporating cold calling into your business because it's an opportunity to relate to other humans as you translate your product or service. Once people have had a live and honest conversation with someone from a company, they may be more comfortable engaging in it. Through this, your business may experience a good level of growth.

3. Allows You To Spread The Word
A business requires customers and clients to work well. At the surface level, beyond the
pros and cons of cold calling
in companies, it may allow for the opportunity to encounter new customers and clients. It also allows you to spread the word about your business and let people know what it's all about. When you present someone with your contact details, they may write them down and make use of them when needed.
Cold calling allows you to make long-term steps toward success. Even if people don't use your contacts now, they could be of use in the future. There's great value in spreading the word and letting people know what your business entails. Familiarity may allow people to share aspects of your business with each other.

4. Helps Locate Your Target Audience
Cold calling allows you to assess the responsiveness of the message or the product you're translating. You can determine whether your product is responsive to older people or whether it's a product or service for younger audiences. This will allow you to have a way forward in navigating through spheres of influence and particular audiences.
Once you're fully conscious of your audience and the people that are responsive to your product or service, you will be able to adhere to this and be aware of the growth of your business. You'll be able to conduct research around your particular audience and see what your business could do to keep this audience in the loop. Location and identification of your target are ideal for businesses—and cold calling may assist with this aim.
Engage In Cold Calling
Cold calling could be the stepping stone that's needed to kick off the growth of your business. There's considerable
importance on customer feedback
, and cold calling could be the perfect channel for customer interaction. The world is continuously changing, and we want our businesses to be growing in sync with it. Perhaps cold calling is the first step or one of the steps in your journey toward becoming a successful business.