Oneflare partners with Twilio to launch emergency response service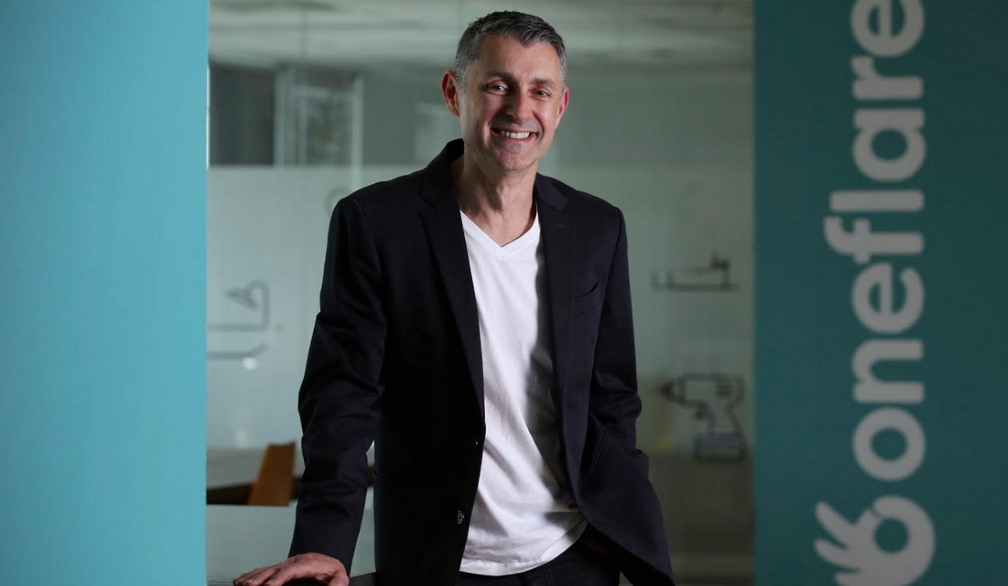 Leading online marketplace, Oneflare, has teamed up with leading cloud communications platform, Twilio, to launch a sophisticated emergency response system that can have a locksmith, plumber, tow truck operator or electrician to a homeowner's door within minutes in the event of a household crisis.
"Since launching Oneflare Now, we have received more than 25,000 calls from householders looking for immediate help. Through Twilio's cutting-edge API (Application Programming Interface), we have been able to connect customers in dire straits to an expert in their area, taking the headache and stress out of their hands so they can fix their problem and get on with their day," said Oneflare CEO, Billy Tucker.
Twilio specialises in helping companies engage more efficiently and effectively with their customers by embedding their high-tech communications capabilities into their digital systems.
"Twilio's software intelligence, including their Voice and SMS product suites, enabled us to dip into our database and match a customer in crisis immediately with a local expert.  It uses a sophisticated algorithm that taps into several data touch-points such as the business speciality, their current location, service areas, business hours and more to service the customer's needs in real time," said Billy.
The launch of Oneflare Now has enabled consumers to enjoy a convenient service in urgent situations and has provided businesses with the opportunity to connect with new customers whilst boosting their revenue via servicing emergency and out-of-hours calls.
"Twilio's technology has allowed us to marry our internal systems with various external providers for a streamlined customer experience.  It means that when a business receives an incoming call, they can see the suburb, the job required and the cost to accept the call.  Any unanswered calls are immediately directed to the Oneflare Support Team who then provide a concierge service to connect the customer to a business.  We're not just solving customers' problems, we are actively delivering the solution," said Billy.


https://www.oneflare.com.au/
How Oneflare Now Works:
Customer dials the emergency number of their required service
Businesses closest to their location receive a notification of the suburb, job request, and cost to answer the call.
Business answers the call, discusses options with the customers i.e. wait time, cost, scope of work, availability and agrees the job.
"Thanks to the sophisticated technology of Twilio and Oneflare, a complicated process is as easy as a phone call for our customers and businesses," added Billy.
"We're thrilled to partner with Oneflare to bring sophisticated services to their customers," said Lee Hawksley, vice president and general manager, Asia Pacific & Japan at Twilio.


"In a time of uncertainty, it's more important than ever that we provide immediate and convenient services to those in need. With our technology, and Oneflare's domain and market expertise, we're able to connect customers with the right service providers to provide convenient and reliable services, each and every time."
Andrew Khoury, managing director of Aussie Home Services, a Sydney based Plumbing & Electrical company, was one of the first to make use of the new service and said the feature had been incredibly well received and was having a positive impact on his business.
"At Aussie Home Services, we specialise in helping consumers with their emergency plumbing and electrical situations. Being able to successfully service last minute job requests is what we're known for, and the Oneflare Now feature is giving us even more opportunity to do this. It's a fantastic fit for our business, aligning perfectly with our mission to provide a range of services with leading customer service."
Founded in 2012, Oneflare connects high-quality Australian businesses with the customers who need them.  Today, Oneflare employs more than 115 team members and has over 300 categories, from plumbers and electricians to accountants and celebrants, enabling anyone to get any job done. The company also operates UrbanYou, Word of Mouth, TidyMe and wedding.com.au.
Twilio was founded in San Francisco in 2008 and has 26 offices in 16 countries and 5,482 employees globally as of March 31, 2021. In FY20, Twilio's total revenue was $1.76 billion, up 55 per cent year-over-year.