Written by NewsServices.com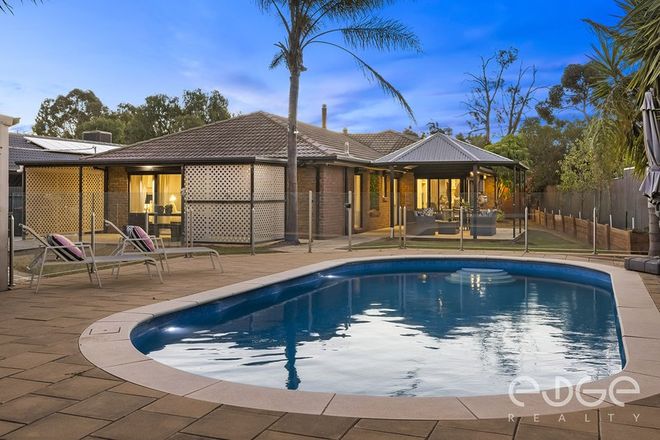 To build or buy your first home, that is the question. Spoiler alert: building is better. Why? We're about to tell you seven reasons why building a new home is better than buying an established property.
Is it cheaper to build or buy a house in Australia? We won't bore you with the math, but looking at the median costs of purchasing a new home, it becomes pretty apparent that building a new home is much cheaper than buying. For example, according to data from the 2021 UDIA state of the land report, building is $277,171 more affordable than buying in Sydney. Whoa.
On the topic of saving money, you've probably heard the term Stamp Duty thrown around during the 6 pm bulletin whenever house prices or housing are in the news. If you're not already familiar with stamp duty, it's essentially a tax based on the total purchase price of certain transactions, including property.
When a house is purchased, stamp duty is paid on the combined value of the house and the land. Although every homeowner will inevitably pay stamp duty, how much depends entirely on the cost of your home, which can add up quickly.
Building a home is a little different. When you take out a construction loan on a vacant parcel of land, stamp duty is paid on the land-only.
For further clarification on Stamp Duty, speak to a solicitor or financial consultant. Alternatively, you can visit your State's Revenue department for information.
Our final cash incentive is the First Homeowners Grant (FHOG). This one-off cash payment of $10,000 for eligible first home buyers is a national scheme funded by both states and territories. Eligibility for the FHOG varies from state to state, with NSW, for example, limiting the grant to homes that do not exceed $600,000.
For building contracts in NSW, this amount goes up to $750,000 (the value of the vacant land plus the value of the building contract plus the cost of any building variations), giving you an extra $150,000 worth of wiggle room for a saving of $10,000. Nice.
Is it better to build or buy a house? Well, that depends entirely on what you want in your new home. Building a house from the ground up means it's your choice from beginning to end. Whereas buying from the market means inheriting someone else's design.
Sure, you might have your eyes on a heritage home, but with the right home builder, you'll be on your way to creating your dream home, from the floor plan to the curb appeal. Better yet, most home builders have fully furnished display homes, allowing new homeowners the opportunity to visualise the ins and outs of their new home.
It's like that phrase, "you get exactly what you pay for"? The same can be said for buying a home. Unlike building a brand new home, you don't get to choose what it looks like or its layout. While there's always the option for a knockdown rebuild, you can skip the hassle of demolition by avoiding older homes and building instead.
It's a headache to organise, it consumes your weekend, and it often leaves you feeling more disappointed. Despite how exciting house hunting should be, inspections, auctions and negotiation meetings with agents can be an exhausting experience. Sure, building a home can take a few months to get started, but all of that time goes towards crafting your new home exactly how you want it.
Building a new home means you get to customise the design and the floor plan to meet your desires. You can practically do whatever you want.
Buying a home means accepting the house as is or spending more money on renovations to meet your desires. That is, if you're even allowed to renovate or modify your new home.
Building a new home also affords you some level of warranty, depending on your choice of builder.
For example, Better Built Homes, Sydney's Best Home Builder Better (2018-2020), employs an Independent Quality Control company as part of their Quality Assurance Program, which includes a 6-year warranty, a 90-days service and warranty period, alongside a maintenance team to help with issues that may come up.
To Build Or Buy A House
If that's the question you're asking, you need to contact the experts at Better Built Homes. Get in touch to get started on building your dream home today.