Tips For Choosing The Ideal Coffee Table For Your Living Room
Written by

Business Daily Media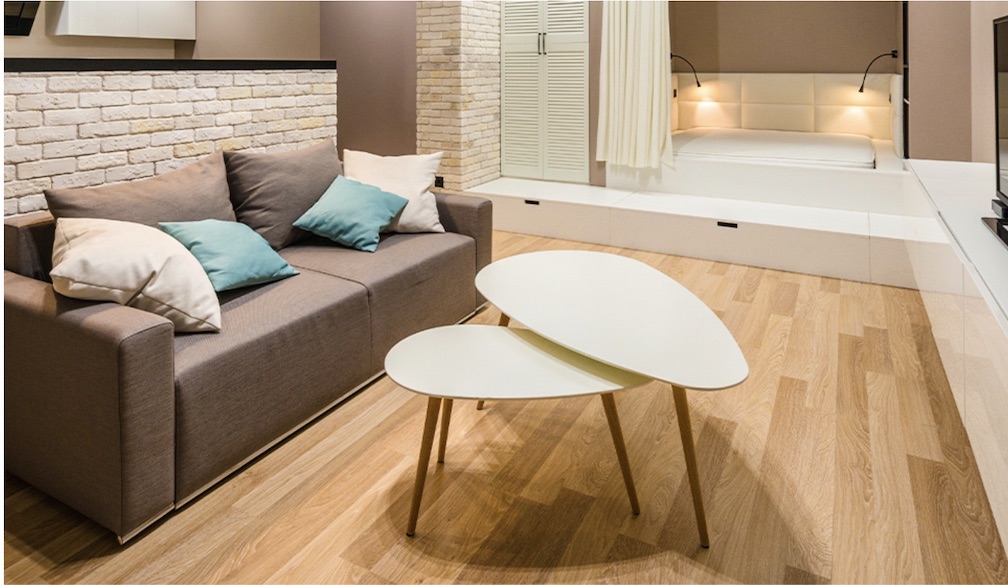 In recent years, coffee tables have gained popularity in home decor, thanks to their versatility and stylish appeal. Available in a wide range of styles and materials, such as wood, glass, or metal, coffee tables offer the perfect focal point for any room. They can be used to display an array of items, including plants, vases, sculptures, and decorative objects.
Moreover, coffee tables for living rooms are often used as a surface to place drinks or snacks while enjoying leisure time with family or guests. They can be a practical addition to any home, serving as a complementary piece to the couch or sofa. It not only provides functionality to any room but also creates a sense of balance to tie everything together. This is why selecting a coffee table that aligns with your desired theme is crucial to achieving the overall look you want.
However, there are several factors to consider before finalising the perfect coffee table for your living room. To help you make an informed decision, we've compiled a list that guides you through the selection process.
Don't Overlook the Importance of Size
When it comes to selecting the ideal coffee table for your living room, size is a critical factor to keep in mind. The table shouldn't take up too much space in the room or be too small to serve its purpose. The right size should provide enough distance from the sofa or couch and ample leg-room for comfort. A rule of thumb is that you should be placed at least 45 cm away from the seating, but not further away than 60 cm. To maintain this distance, you can easily stretch out for snacks without having to reach out too far. Also, note that the height of the table should ideally be the same as, or an inch lower than the top of the cushion of the sofa seat so that you can reach items placed on the tabletop with ease.
Significance of the Shape of the Room 
As with size, you will be able to determine the shape you need. For instance, rectangular or square coffee tables work best with L-shaped sofas as they provide easy access to all guests. Smaller sofas are better suited to a square or round coffee table. If you have a larger sofa, you can also choose from abstract, irregular-shaped such as oblong, oval, or circular designs. These unique designs can add character and personality to your living room. Round coffee tables, in particular, are versatile and can work with different furniture configurations. Additionally, you can complement your coffee table with an ottoman to enhance the aesthetics of your living space.
Materials Matters
When choosing a coffee table, it is important to consider the material it is made of. Wood is a common choice of material for coffee tables because of its durability and classic appearance. Aside from this, glass is a great material option you can choose from. They create the illusion of depth and are often easier to clean and maintain than wooden ones. Other materials, such as metal or stone, can also be used for coffee tables and can provide unique and stylish options. The choice of material ultimately depends on your personal style and the overall aesthetic of your living room.
Determine the Purpose of Your Table
When choosing a coffee table for your living room, it is important to consider how you plan to use it. If you intend to use it for storage, look for a designer coffee table with drawers, shelves, or compartments to hold your items like magazines, remote controls, and board games. If you entertain guests frequently, consider a coffee table that is easily accessible from the surrounding furniture and is also resistant to stains. For those who use the coffee table as a footrest, an ottoman would be a comfortable option. 
Bottom Line
A coffee table is an indispensable piece of furniture that is available at online or offline
furniture stores
, and it can elevate the style and functionality of your living room. Finding the perfect coffee table for your living room doesn't have to be an overwhelming task. With these tips and guidelines, you can make the process fun. Start by determining the size and shape of your space, taking note of the height and distance between your sofa or couch and the coffee table. Consider the material of the table, and think about the activities and purposes you intend to use it for. Once you have a clear idea of what you need, you can start exploring the different designs and styles available, and find the one that complements your living room decor and personality. Remember, the coffee table is not just a functional piece of furniture, but also a statement piece that can elevate the overall look and feel of your space. So, take your time, enjoy the process,