Tips for Dressing in Business Professional Attire
Written by

NewsServices.com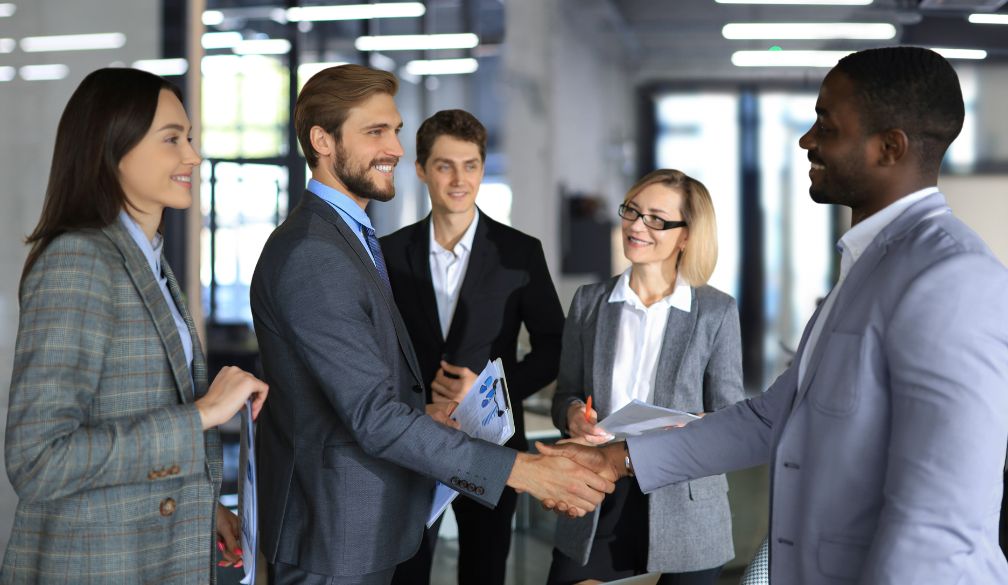 One of the biggest issues with understanding professional or formal attire is that everyone has a different idea of what that means. A lot of confusion comes from the more casual types of attire because of how vague they can be, but professional attire tends to be easier to understand. If you're new to dressing a certain way for work or you need to brush up on it before a big interview, we'll give you a few tips for dressing in business professional attire that should help you out.
Ideal Business Professional Pieces
Masculine Clothes
Masculine business professional attire is dominated by the full suit with a jacket and tie included. You'll want to keep bright colors and patterns to a minimum. Stick to a plain or pinstriped suit for the most professional look. Your button-down beneath the suit jacket needs to be crisp and pressed—wrinkles take away from your sense of professionalism.
Feminine Clothes
Feminine business professional attire should stick to being as conservative as possible. Skirts should go down to around the knee. For a top, blazers are a common sight for many feminine professionals. Pantsuits are also a good option for keeping things more formal and not worrying about a dress or skirt's length. Shorter-heeled shoes can work just fine, but only wear them if you can stand to work in them comfortably throughout the day.
When in Doubt, Go More Professional
A useful tip to remember when dressing in business professional attire is that you should always err on the side of being too formal rather than too casual. If you show up just slightly too formal, you won't turn many heads. Showing up even a little too casual, though, makes it look like you don't care about how you look or the job itself. The safe bet is to go more professional and possibly remove some elements if you discover that you're a little overboard.
Keep Colors Subdued
Color choice is simple for business professional attire. You want to stick to neutral colors first and foremost. Black, dark gray, navy blue—any of these will be a good choice for a business professional outfit. Bright, overly saturated colors can make you stick out far more than you want for the wrong reasons.
Condition of Clothes Matters
Remember to keep an eye on the condition of your clothes. Places that take business professional attire seriously may look down on someone wearing clothing that appears older or worn out. If your well-worn attire isn't doing you any favors, you can donate older business attire as long as it's still wearable. Don't let something like loose threads or fading colors affect the image you want to give off to your coworkers and supervisors.
With a little practice, business professional attire will feel easy to pick out. In no time, you'll be dressed to impress anyone you work with.