Written by Business Daily Media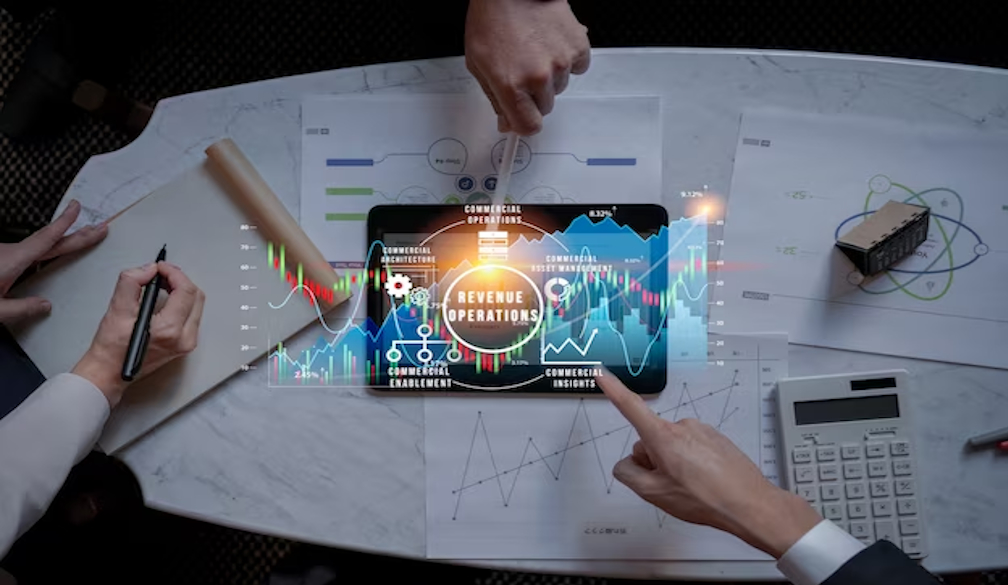 In the current digital age, businesses are constantly seeking ways to stay ahead of their competition, improve efficiency, and increase profitability. One innovative strategy that has proven to be successful for many enterprises is outsourcing their software development needs. This approach has numerous benefits, including cost reduction, access to global talent, and the ability to focus on core business functions.
Why is Python in Demand?
Python is a versatile and powerful programming language that has gained significant popularity among developers worldwide. Its simplicity, readability, and wide range of applications make it an ideal choice for developing enterprise-level applications. From web development to data analysis, machine learning, and artificial intelligence, Python can handle it all.
The Benefits of Outsourcing Python Development
As beneficial as Python is, the reality remains that not every company has the in-house expertise to leverage its full potential. This is where python development outsourcing comes in. Outsourcing is no longer just an option; it's a strategic decision that brings immense value to businesses.
Outsourcing Python development allows companies to tap into a pool of talented developers who possess extensive knowledge and experience in Python. These professionals can deliver high-quality, scalable, and robust enterprise applications that can streamline business operations, enhance customer, and drive business growth.
Another significant benefit of outsourcing is that it allows companies to stay up to date with the latest technology trends. The tech world is constantly evolving, and keeping up with these changes can be challenging. However, by outsourcing, businesses can access experts who are familiar with the latest tools and technologies, ensuring that the developed applications remain relevant and competitive.
How Does Software Development Advisory Services Impact Business Outcomes?
Alongside outsourcing, businesses can also benefit from software development consulting services. These services provide expert guidance and advice on various aspects of software development, including project management, system architecture, quality assurance, and more.
Consulting services can help businesses identify their software needs, develop a strategic plan, and implement the plan effectively. They can also provide ongoing support and maintenance, ensuring that the software remains efficient and effective in the long run.
Outsourcing Python Development for Robust Enterprise-Level Applications
The future of outsourcing Python development and software development consulting seems promising. With the rapid advancements in technology and the growing need for efficient enterprise applications, more businesses are likely to adopt these strategies.
By outsourcing Python development, businesses can stay ahead of the curve by leveraging the latest Python frameworks and libraries. This not only enhances the functionality of the enterprise applications but also improves their performance. Furthermore, outsourcing provides flexibility as businesses can scale up or down their development team based on their needs, ensuring optimal resource utilization.
On the other hand, software development consulting can help businesses navigate through the complexities of software development. From defining the project scope to managing risks, these services can provide end-to-end support, ensuring the successful completion of the project. They can also provide training to the in-house team, enhancing their skills and knowledge.
Overall, outsourcing Python development and utilizing software development consulting can bring strategic value to businesses. It's a cost-effective, efficient, and reliable approach that can help businesses meet their software needs, achieve their objectives, and drive their success in the digital world. The key is to find the right partner who can deliver high-quality services that align with your business goals. With the right partner, the possibilities are endless.
The Conclusion
In conclusion, outsourcing Python development for enterprise-level applications and utilizing software development consulting is a strategic move that can provide businesses with numerous benefits. It allows businesses to access global talent, keep up with technology trends, and focus on their core functions. However, it's crucial to choose the right outsourcing partner who can understand your business needs and deliver solutions that meet those needs.
By doing so, businesses can not only enhance their software development process but also boost their overall business performance. Regardless of the size or industry, every business can benefit from this strategic approach. So, if you haven't considered outsourcing your Python development needs or utilizing software development consulting, now might be the time to start.