Food prices are rising but farmers' profits are still small – here's why
Written by

Lisa Jack, Professor of Accounting, University of Portsmouth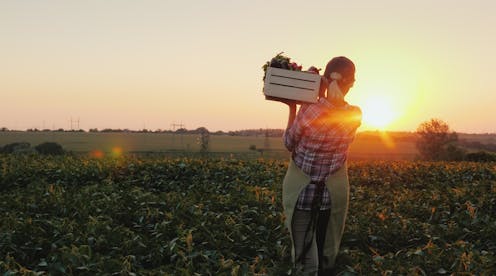 More than 60 food industry representatives came together at a recent Downing Street summit[1] to discuss the UK food crisis. It was billed as an opportunity to brainstorm solutions to rising food prices, falling production and uncertainty over trade agreements with overseas partners.
Reports from attendees after the event have been mixed, with many seeing it only as a first step forward[2]. There is much more work to do to tackle rising food prices.
A report issued by the government[3] after the event showcased long-term government investment in infrastructure and the environment, which was welcomed by the National Union of Farmers[4].
But it only had one short section on fair supply chains[5] – and that didn't address the underlying problems. My research into unseen food supply costs shows transparency and fairness is vital to tackling current food-related challenges in the UK.
The UK needs healthy, nutritious and affordable food provided in a way that is fair to everyone involved. In a cost of living crisis, the media spotlight is going to fall on those in food poverty and on rising food prices.
These are crucial issues to address, but to have any real impact, the discussion must extend even further to cover the systemic unfairness throughout the UK food supply system.
Our food system is dominated by supermarket-style retailing and mass catering, which deal in bulk orders, food storage and big premises, making it very expensive to run with surprisingly few economies of scale[6].
The overheads – the everyday expenses of these businesses, such as paying for staff and electricity – are huge. The profits returned to producers are minimal as a result.
Read more https://theconversation.com/food-prices-are-rising-but-farmers-profits-are-still-small-heres-why-205870