Why central banks are too powerful and have created our inflation crisis – by the banking expert who pioneered quantitative easing
Written by

Richard Werner, Professor of banking and economics, University of Winchester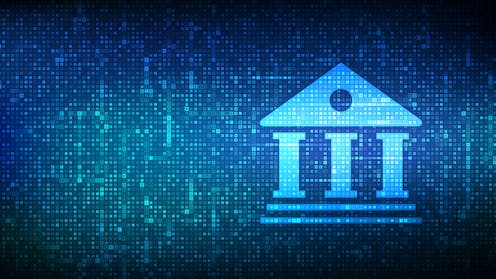 Fifty years ago, a war broke out in the Middle East which resulted in a global oil embargo and a dramatic spike in energy prices.
The war[1], between Israel and an Arab coalition led by Egypt and Syria, began on October 6 1973 – the Jewish holy day of Yom Kippur. The oil embargo[2], announced 11 days later by the Organisation of Petroleum Exporting Countries (Opec) under the leadership of Saudi Arabia, was followed by a major hike in the price of a barrel of oil[3] at the end of December 1973.
Many historical accounts[4] suggest the decade of global inflation and recession that characterises the 1970s stemmed from this "oil shock". But this narrative is misleading – and half a century later, in the midst of strikingly similar global conditions, needs revisiting.
In fact, inflation around the world had already been picking up well before the war (which lasted less than three weeks). The Federal Republic of Germany, Europe's largest economy and biggest energy consumer, experienced its highest inflation rates of the decade throughout 1973 – first peaking at 7.8% in June that year, before the war and any hint of an oil price increase.
Wikimedia
[5]
So what was already driving inflation around the world at that time? A clue can be found in a 2002 paper[6] written by MIT professor Athanasios Orphanides[7] while he was on the board of the US Federal Reserve[8] (America's central bank, also known as the Fed). He wrote:
With the exception of the Great Depression of the 1930s, the Great Inflation of the 1970s is generally viewed as the most dramatic failure of macroeconomic policy in the United States since the founding of the Federal Reserve … Judging from the dismal outcomes of the decade – especially the rising and volatile rates of inflation and unemployment – it is hard to deny that policy was in some way flawed.
In reality, central bank decision-makers led by the Fed were largely responsible[9] for the Great Inflation of the 1970s. They adopted "easy money[10]" policies in order to finance massive national budget deficits[11]. Yet this inflationary behaviour went unnoticed by most observers amid discussions of conflict, rising energy prices, unemployment and many other challenges.
Most worryingly, despite these failings, the world's central banks were able to continue unchecked on a path towards the unprecedented powers[12] they now hold. Indeed, the painful 1970s and subsequent financial crises have been repeatedly used as arguments for even greater independence[13], and less oversight, of the world's central banking activities.
Read more https://theconversation.com/why-central-banks-are-too-powerful-and-have-created-our-inflation-crisis-by-the-banking-expert-who-pioneered-quantitative-easing-201158